June 29, 2023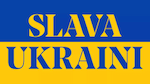 To subscribe to this FREE weekly newsletter simply email jellison@san.rr.com with "subscribe" as the subject.
THE WEEK'S BEST QUOTES. . .
Speaker Kevin McCarthy (R-CA) tells a group of us he supports a resolution calling for the Trump's two impeachments to be expunged. It's unclear when/if the symbolic resolution would come to the floor. Says it would have to go thru committee first. https://twitter.com/mkraju/status/1672307905863856128?s=20
"Today we are on the floor of the House where the other side has turned this chamber—where slavery was abolished, where Medicare and Social Security and everything were instituted—they've turned it into a puppet show. A puppet show." — Former House Speaker Nancy Pelosi (D-CA) lambasted her GOP colleagues on for supporting a censure of Rep. Adam Schiff (D-CA), claiming the lawmakers are just following "puppeteer" Donald Trump's orders.
https://www.thedailybeast.com/nancy-pelosi-knocks-republicans-pushing-adam-schiff-censure-you-look-miserable
"I've donated to you, I've defended you. But you've been nothing but a little bitch to me, and you copied my articles of impeachment after I asked you to cosponsor them." — Marjorie Taylor Greene after Lauren Boebert took advantage of a House procedure to force a vote on her own President Biden impeachment resolution.
https://nymag.com/intelligencer/2023/06/mtg-on-calling-lauren-boebert-a-little-bitch.html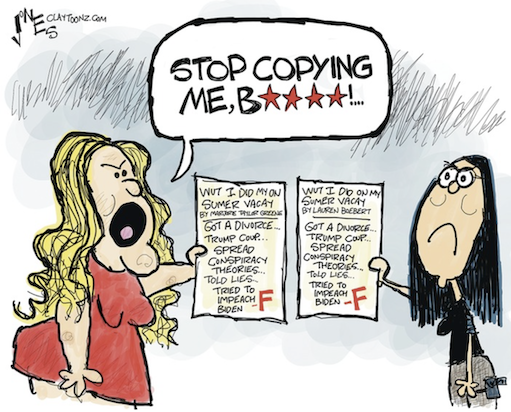 "So, you know, the Russians were acting in good faith. ... So, no, I think we're the ones who have not been acting in good faith." —Robert F. Kennedy Jr. said Wednesday he believes Russia acted in "good faith" amid the Kremlin's invasion of Ukraine, adding the U.S., in fact, bore heavy responsibility for the ongoing war.
https://www.huffpost.com/entry/robert-f-kennedy-jr-ukraine-russia_n_6493ae9be4b095a2925b0b35
"RFK Jr. stood in front of a statue of President Kennedy at the site marking his uncle's first stop in the 1960 campaign. Then he defended his claim that a contaminant in water might be causing people to identify as transgender." — Eliza Collins
https://twitter.com/elizacollins1/status/1671856819805855746
"If that's what the Republicans want to run on, in the coming election, good luck." — Sen. Amy Klobuchar (D-MN), talking about the Hunter Biden plea deal on Meet the Press.
https://www.nbcnews.com/meet-the-press/video/full-klobuchar-putin-has-bitten-off-a-lot-more-than-he-ever-thought-possible-in-ukraine-invasion-184826437774
"Trump won" — A Donald Trump supporter who drove a stun gun into the neck of a Washington police officer during the Jan. 6 attack on the U.S. Capitol shouted after he was sentenced to 12½ years in prison.
https://www.nbcnews.com/politics/justice-department/jan-6-rioter-electroshocked-dc-officer-michael-fanone-sentenced-125-ye-rcna89388
"We are going to leave woke ideology in the dust bin of history — where it belongs. — Florida Gov. Ron DeSantis (R) called for Americans to "put on the armor of God" and promised to wage a war on "woke" ideology in schools, government and corporate boardrooms during a speech to a gathering of conservatives in Washington,.
https://www.bloomberg.com/news/articles/2023-06-23/desantis-vows-to-douse-fire-of-cultural-marxism-as-president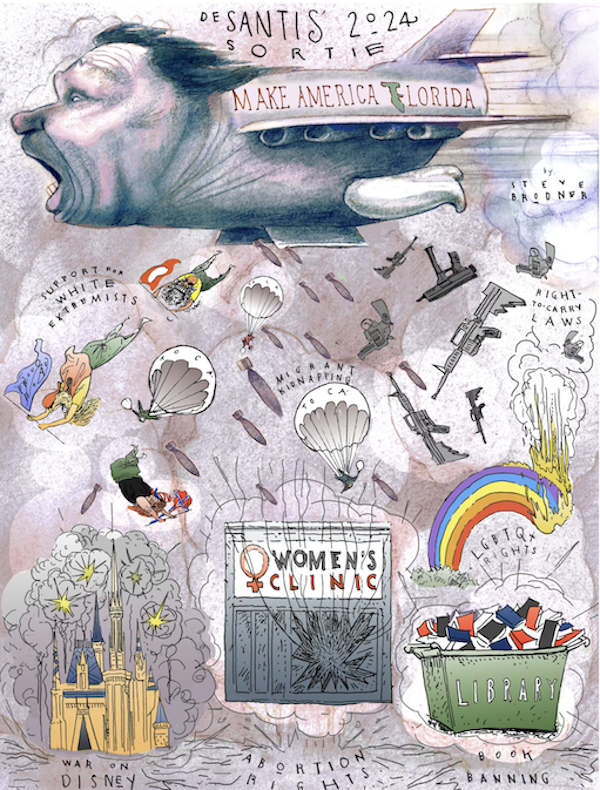 "She has never posted a video depicting herself decapitating and killing fellow members of Congress. She doesn't question whether a plane really crashed into the Pentagon on 9/11. She does not wonder if school shootings are staged." — Rep. Dean Phillips (D-MN) on Rep. Ilhan Omar (D-MN).
https://twitter.com/atrupar/status/1621182042917507073
"Last night in my DC residence, the television turned on by itself and the screen showed someone's laptop trying to connect to the TV." — Rep. Marjorie Taylor Greene (R-GA), believing  that she is being spied on via her television.
https://twitter.com/mtgreenee/status/1672968710141747202
"Fox News just covered, from beginning to end, the Ron DeSanctimonious very boring news conference at the Border, but didn't cover one minute of my two big speeches on Saturday and Sunday night, one for Faith & Freedom in D.C., the other about trade in Michigan, where I was presented with the 'Man of the Decade' Award," Trump wrote on his Truth Social website. "The DeSanctus speech was just a rehash of all the things I did to have the 'safest and strongest Border in U.S. history.' Also, I'm up on him by 40 points, & also up big on Biden!" — Trump criticizing Fox News for its coverage of Gov. Ron DeSantis.
https://thehill.com/homenews/media/4068160-trump-complains-fox-covered-desantis-border-event-but-not-former-presidents-weekend-speeches/
"Whether it is beating up on dead war heroes, slandering popular Republican candidates, (or having dinner with white supremacists at Mar-a-Lago, or calling a reporter a "very nasty person," or….) Trump keeps finding ways to subtract from his support. Unless he can learn how to add as well as he subtracts and divides, the math seems to point to yet another loss in 2024." — Mick Mulvaney, Donald Trump's acting White House chief of staff.
https://thehill.com/opinion/campaign/4065434-donald-trump-has-a-2024-math-problem/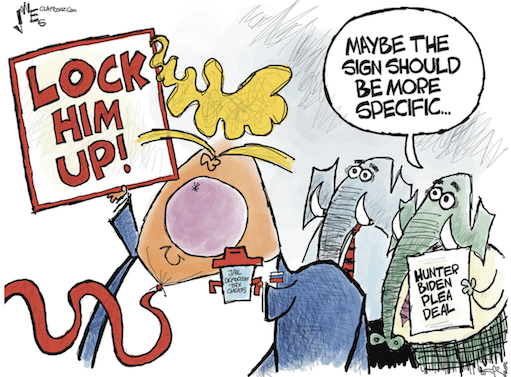 "Even Donald Trump's landing in the Black Hills at Mount Rushmore on July 4, when the governor Kristi Noem put the message out that fireworks are returning to South Dakota, that was a prophetic word. And I kinda got the feeling that what we're really dealing with in that portal was communism. That witchcraft altar and those things that are happening in the Black Hills; what we're really dealing with is communism; it's the ideology and all the demonic entities and spirits behind that." — SD state Rep. Joe Donnell (R) saying that Mount Rushmore was a demonic portal spreading communism across the country.
https://www.rightwingwatch.org/post/south-dakota-state-rep-joe-donnell-claims-mount-rushmore-is-a-demonic-portal-spreading-communism-across-the-nation/
"Even as he spies secret machinations everywhere, Kennedy is somehow missing the unalterable truth about his bizarro candidacy: He is being used. … His candidacy is being promoted by right-wing forces with the single-minded objective of embarrassing Joe Biden in the New Hampshire primary and other early contests." -- Walter Shapiro.
https://newrepublic.com/article/173893/robert-f-kennedy-jr-tool-pro-trump-agitators
"Speaking as a Watergate historian, there's nowhere on thousands of hours of Nixon tapes where Nixon makes any comment as clear, as clearly illegal, and as clearly self aware as this Trump tape." — Garrett Graff on the audio tapes of Donald Trump showing classified documents to people without security clearances.
https://twitter.com/vermontgmg/status/1673502390522191872?
VIDEOS ...
"I'm warning socialists and communists not to travel to Florida. They are not welcome in the Sunshine State.." — Sen. Rick Scott (R-FL).
https://twitter.com/ScottforFlorida/status/1673662921652551680
"What we've done in our politics is create a situation where we're electing idiots."
— Former Rep. Liz Cheney (R-WY),
https://www.youtube.com/watch?v=cniB44cl5VY.
"[Trump] is like a child, it's like a bully on the school yard who teases you and makes fun of you, but here's my message to him: I don't care what he says about me, I don't care what he thinks about me. He should take a look in the mirror every once in a while, maybe he'd drop the weight thing off of his list of criticisms."  — Chris Christi. 
https://twitter.com/RpsAgainstTrump/status/1672995455741878273
"It opens up the door to marital infidelity, and it did. The government might force contraceptives upon married couples; that's happened in other countries. So, the government gets to have a role—they get to play "supreme ruler." — Wisconsin state Rep. Chuck Wichgers (R) railing against contraception, arguing that it leads to infidelity and a "proliferation of STDs.
https://twitter.com/joncoopertweets/status/1673309247579250688
"I'm being indicted for you." — Donald Trump
https://twitter.com/Acyn/status/1672759128224067585
He said he does this "otherwise the people that love you don't know whether or not they're for real, are they saying the truth or not? So sometimes you have to punch down and you have to say what's happening otherwise they won't understand, it's not fair for them." -- Donald Trump explaining in a video that "sometimes it's necessary to talk badly about those that for no reason other than politics speak badly about you."  —
https://twitter.com/TrumpWarRoom/status/1671677210300653569
"You know, there's something happening in our country where some people would suggest that the measure of strength is based on who you beat down. That's perverse. The true measure of strength is based on who you lift up." — Vice President Kamala Harris.
https://twitter.com/Acyn/status/1672349804335185921
"To my Republican colleagues who introduced this sham resolution: You honor me with your enmity.  You flatter me with this falsehood. Your words tell me that I have been effective in the defense of our democracy, and I am grateful." — Rep Adam Schiff.
https://twitter.com/RepAdamSchiff/status/1671595167827079171
"Mr. Durham, you can hold yourself out as an objective DOJ official or as a partisan hack. The more you try to spin the facts and not answer my questions, you sound like the latter." — Rep. Ted Lieu.
https://twitter.com/acyn/status/1671536126535024641?s=46&t=gcmZZZeNqxXj6ijOpMxrkg
Mark Fiore: "JIM JORDAN'S "DISFAVORED SPEECH." House Judiciary Committee chair Rep. Jim Jordan (and his now-weaponized subcommittee on the "weaponization of government") are going after
university professors, researchers and students
who investigate disinformation online. :
http://www.markfiore.com/april-june-2023/2023/6/21/jim-jordans-disfavored-speech\
"They've turned it into a puppet show and the puppeteer is shining a light on the strings. You look miserable. You look miserable."  — Rep Nancy Pelosi:
https://twitter.com/Acyn/status/1671600362669629447
"Trump's too busy to follow the law." -- Republican Accountability ad.
https://twitter.com/AdamKinzinger/status/1671646731828617216
---
IN THIS ISSUE
IN THE NEWS
OPINION
Andy Borowitz: Kari Lake Declares Herself New Leader of the Wagner Group
The situation in Russia descended into further uncertainty after Kari Lake stunned geopolitical experts by declaring herself the new leader of the Wagner Group.
Speaking from the mercenary force's new headquarters in Phoenix, Arizona, the former anchorwoman claimed that she won the leadership of Wagner by a landslide.
She warned Russian state media against questioning her claim to the Wagner helm. "I will be your worst frickin' nightmare," she said.
Wagner troops expressed surprise at Lake's sudden elevation and reservations about whether she would be an improvement over their former leader, Yevgeny Prigozhin.
"She seems really mean," one said.
https://www.newyorker.com/humor/borowitz-report 
Inside Trump World's Fury at McCarthy
Speaker Kevin McCarthy's comments about Donald Trump's electability — and his subsequent attempt to walk them back — haven't calmed the "fury" in Trump's inner circle. McCarthy, they feel, has taken advantage of the former president when it benefits him and failed to show unflinching loyalty in return.
They don't understand how he could 'misspeak' — as McCarthy, we're told, put it to Trump — on something so critical. Said one GOP consultant: "If Donald Trump wanted… he could have him out as speaker by the end of the week."
https://www.cnn.com/2023/06/28/politics/trump-e-jean-carroll-defamation/index.html
Cranky Congress: House GOP hopes a holiday can ease its factional warfare
The friction growing among House Republicans since Speaker Kevin McCarthy's debt deal with President Joe Biden has ushered in a new era of factional warfare within his conference. Even as they start a two-week recess, many GOP lawmakers worry that tensions in their midst could make for a summer of hell, with internal battles raging ahead of September's government shutdown deadline.
Those tensions have worsened thanks to the House's marathon springtime session, which has seen lawmakers in Washington every week since early May.
https://www.politico.com/news/2023/06/23/cranky-congress-00103407
Democrats warn party: The threat of Trump winning in 2024 is 'very real'
A new NBC News poll released Sunday showed Biden with a relatively narrow 49% to 45% lead over Trump — which falls within the survey's margin of error and is far lower than the 10 percentage point edge Biden held in NBC's last poll before the 2020 election. The new survey shows DeSantis, who is less known than Trump, tied with Biden at 47% each."
Despite an air of confidence from Biden and his team, some Democrats say they believe Trump has a very serious shot at winning back the Oval Office."
Said former Rep. Tim Ryan (D-OH): "If you think otherwise, you have literally had your head buried in the sand. You're living in a world of delusion. And it's dangerous."
https://www.nbcnews.com/politics/donald-trump/democrats-warn-party-threat-trump-winning-real-rcna90486
Did Hunter Biden Get a Sweetheart Deal?
The Wall Street Journal reviewed more than a hundred federal court dockets and interviewed almost a dozen former federal prosecutors to see whether the deal struck with Hunter Biden was different than it would have been for anyone else.
On the gun charge: In looking at a sample of more than 100 federal cases involving the same charge, few had facts directly analogous to Hunter Biden's case. Most of the time prosecutors seek to use the charge in situations where they have other concerns about the defendant.
On the tax charge: Former tax prosecutors said the Hunter Biden case likely presented the Justice Department with several challenges that cut in favor of negotiating a plea deal rather than taking the case to trial.
https://www.wsj.com/articles/did-hunter-biden-get-a-sweetheart-deal-prosecutors-weigh-in-2dc8656e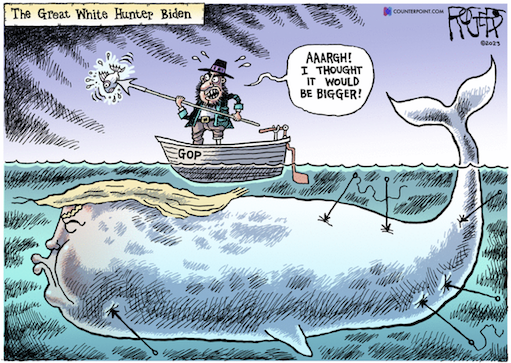 Top Trump Adviser Pushed for Drone Strikes on Migrants
Stephen Miller, one of Donald Trump's top immigration advisers, advocated using U.S. predator drones in 2018 to blow up migrant boats full of unarmed civilians, according to an upcoming book by a former administration official.
In a passage reviewed by Rolling Stone, former Trump Department of Homeland Security appointee Miles Taylor writes about an April 2018 conversation in which Miller allegedly advocated an attack on a migrant ship headed for the United States. Miller, Taylor writes, argued for the potential mass killing of civilians by suggesting they were not protected under the U.S. Constitution because they were in international waters.
Rolling Stone has reviewed written documentation from during the Trump administration that supports Taylor's claim. Taylor's account, however, is contested, both by Miller and by another person present.
https://www.rollingstone.com/politics/politics-features/stephen-miller-donald-trump-immigrants-1234778491/
Gov. Greg Abbott vetoes bill that would give people with disabilities new option to vote by mail
Gov. Greg Abbott on Saturday vetoed a bipartisan bill that would have expanded vote-by-mail access for people with disabilities — specifically people who are blind or paralyzed and need assistance marking their ballot.
Advocates say Abbott's veto of House Bill 3159 is a blow for voters with disabilities who have for years called for the Legislature to grant them a way to mark their mail-in ballots without having to rely on anyone else.
https://www.texastribune.org/2023/06/20/texas-voting-mail-ballot-disabilities-abbott-veto/
At 43%, Biden's Job Approval Rating Highest Since Last August
Two months after receiving the lowest approval rating of his presidency, President Joe Biden has seen his job rating rebound four percentage points in the past month to 43%, the highest point since last August.
https://news.gallup.com/poll/507863/biden-job-approval-rating-highest-august.aspx
DeSantis Vows to End Birthright Citizenship
Gov. Ron DeSantis on Monday unveiled a sweeping plan to overhaul the nation's immigration system and ramp up border enforcement, vowing to end birthright citizenship, 'repel the invasion' at the U.S. southern border and use the 'levers at our disposal' to ensure cooperation from Mexico.
https://www.miamiherald.com/news/politics-government/article276758641.html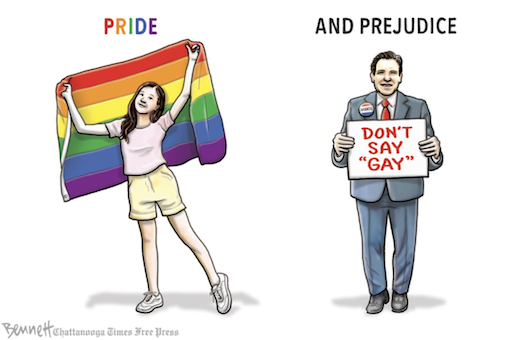 Greg Abbott Duped by Fake News Story Mocking Garth Brooks
On Sunday afternoon, Texas Governor Greg Abbott tweeted Good job Texas with the link to the article, which claimed that patriots had booed Brooks during his performance at the 123rd annual Texas County Jamboree in Hambriston. However, the story was completely made up and the city of Hambriston doesn't even exist in Texas. While Abbott quickly deleted the post, which was shared on his personal Twitter account with more than a million followers, Newsweek captured a screenshot before it was removed.
Brooks recently came under fire from right-wing critics over his refusal to ban Bud Light from his new bar in Nashville, Tennessee, amid mounting calls to boycott the beer brand. Bud Light first faced backlash in April over the company's partnership with transgender influencer and activist Dylan Mulvaney. Over the past few months, the outcry over Bud Light's association with Mulvaney has sparked scrutiny of an escalating number of companies over their LGBTQ+ marketing campaigns.
https://www.newsweek.com/greg-abbott-duped-fake-news-story-mocking-garth-brooks-1808909
Newsmax Staffers Hit With Subpoenas in 2020 Election Defamation Suit
Voting-technology company Smartmatic has subpoenaed several of the right-wing cable network's current and former employees for work and personal correspondence.
Several Newsmax insiders, who spoke with Rolling Stone under a condition of anonymity due to a fear of reprisal, said that roughly three weeks ago they were told to hand over mirror images of their personal cellphone, personal email, and iCloud, as Smartmatic's lawsuit against the network moves forward.
Smartmaric's attorney J. Erik Connolly, managing chair of the litigation practice group at Benesch, Friedlander, Coplan, & Aronoff, LLC, tells Rolling Stone: Smartmatic intends to pursue discovery from the current and former Newsmax employees who participated in the egregious disinformation campaign against the company. Some of the discovery has come, and will come, from the company.  Smartmatic is pursuing these individuals to get the rest.  Our complaint does not numerically specify the amount of damages we have suffered.
Smartmatic claims in its lawsuit that Newsmax knowingly pushed falsehoods about the company following the 2020 presidential election. Newsmax published and/or republished false statements and implications during news broadcasts, in online reports, and on social media that 'Smartmatic participated in a criminal conspiracy' to fix, rig, and steal the Election, the defamation suit alleges.
https://www.rollingstone.com/politics/politics-features/newsmax-subpoena-2020-election-defamation-lawsuit-1234777288/
Marines Face No Confirmed Commandant for First Time in 164 Years
The Marine Corps is on track to be led by an acting commandant for the first time in 164 years as senators leave town for two weeks with no end in sight to a standoff over military confirmations.
The failure to confirm Gen. Eric Smith to be the next Marine Corps chief is due to a single-handed hold on confirmations by Sen. Tommy Tuberville, R-Ala., over Pentagon abortion leave policy which allows service members to take nonchargeable leave and have their travel expenses paid for if they need to go far from their base to receive an abortion or other reproductive health care not offered by the department.
https://www.military.com/daily-news/2023/06/23/marines-face-no-confirmed-commandant-first-time-164-years.html
Trump's GOP lead grows after latest indictment, poll finds
Donald Trump has expanded his lead over Gov. Ron DeSantis and the rest of the Republican presidential field since Trump's latest indictment on federal criminal charges, according to a new national NBC News poll.
https://www.nbcnews.com/meet-the-press/first-read/trumps-gop-lead-grows-latest-indictment-poll-finds-rcna90420
Trump Sues E. Jean Carroll for Defamation
Donald Trump has sued E. Jean Carroll for defamation after a jury found he sexually abused the former magazine columnist and defamed her. In a counter claim filed Tuesday night, Trump alleges that Carroll defamed him when she appeared on CNN the morning after the jury awarded her $5 million in damages. Carroll was asked about the verdict finding Trump sexually abused Carroll but did not rape her as she alleged. Carroll said, "Oh, yes he did."
https://www.cnn.com/2023/06/28/politics/trump-e-jean-carroll-defamation/index.html
Fox Host Claims Biden Admin Is 'Drumming Up the Drama' in Russia to Distract from Hunter Biden
As if [Russia and the Wagner group] matters to the U.S. right now, Maria Bartiromo said
According to Fox News' Maria Bartiromo, both the Biden administration and mainstream media are working to distract from the Hunter Biden story by drumming up the drama happening in Russia by using some kind of wag the dog strategy.
Because apparently an attempted coup in a nuclear superpower is not worthy of as much attention as an unverified WhatsApp message from the president's son, allegedly sent months after his father's term as vice president had ended.
Appearing on Fox & Friends Sunday, Bartiromo claimed that not only is the administration shifting the focus to Russia, thanks to a fortuitously-timed coup attempt by the Wagner mercenary group, but the mainstream media is helping them do it. And all of this is to distract from unconfirmed allegations made by Republicans on Friday that Hunter Biden sent a text message to a Chinese businessman in July 2017, citing two IRS whistleblowers whose claims the Justice Department had already dismissed.
https://www.rollingstone.com/politics/politics-news/maria-bartiromo-fox-russia-distract-hunter-biden-1234777793/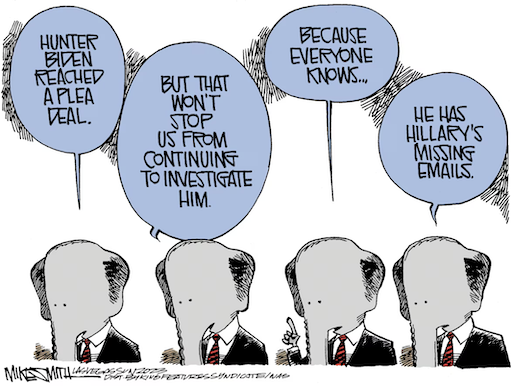 Pro-RFK Jr. Super PAC Has Deep Ties to Marjorie Taylor Greene, George Santos
Last month, supporters of Robert F. Kennedy Jr.'s presidential bid created a super PAC titled 'Heal the Divide.' On its website, the group — whose name is borrowed from Kennedy's own campaign slogan — advises voters that "Only Robert F. Kennedy, Jr. can unite the Nation to start healing America" and allows visitors to donate both in dollars and cryptocurrency.
There's nothing abnormal about a candidate getting a super PAC, even a candidate making a longshot bid like Kennedy's. What is abnormal, however, is that Kennedy is running as a Democrat in the Democratic primary, while the creators of the super PAC have a deeply pro-Donald Trump bent — including ties to arch-MAGA officials such as Marjorie Taylor Greene, George Santos, and Herschel Walker.
https://www.rollingstone.com/politics/politics-features/rfk-kennedy-trump-maga-biden-2024-election-1234777035/
An Aggressive Supreme Court Reshapes the US as Its Standing Erodes
A conservative supermajority is remaking US laws on the environment, health and firearms, even as public confidence declines and ethical questions grow
The Supreme Court, in the midst of a run of decisions that have stress-tested the core principles of US democracy, has rarely been so aggressive in using its powers — or been viewed with more skepticism by Americans.
With its 6-3 conservative majority, the court has issued a series of recent decisions enhancing its own role, in many cases by overriding regulatory agencies, the White House, Congress and state and local governments. Rulings have curtailed environmental protections, restricted efforts to regulate firearms and limited public-health initiatives. The court is set to decide on university affirmative action, student-loan relief and the rules for federal elections before the scheduled end of its term next week.
https://www.bloomberg.com/news/features/2023-06-20/supreme-court-power-expands-as-epa-abortion-decisions-reshape-us-law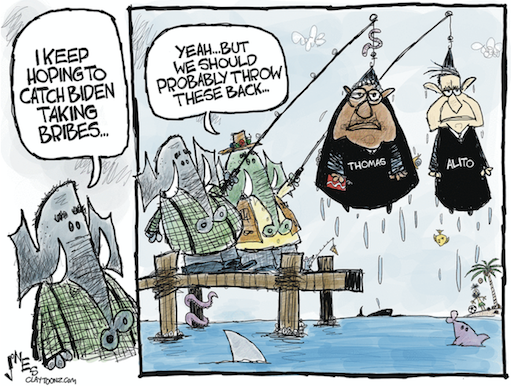 Former Trump Campaign Official in Talks to Cooperate in Jan. 6 Inquiry
Michael Roman, a top official in former President Donald J. Trump's 2020 campaign, is in discussions with the office of the special counsel Jack Smith that could soon lead to Mr. Roman voluntarily answering questions about a plan to create slates of pro-Trump electors in key swing states that were won by Joseph Biden.
If Mr. Roman ends up giving the interview — known as a proffer — to prosecutors working for Mr. Smith, it would be the first known instance of cooperation by someone with direct knowledge of the so-called fake elector plan. That plan has long been at the center of Mr. Smith's investigation into Mr. Trump's wide-ranging efforts to overturn the 2020 election."rearms, even as public confidence declines and ethical questions grow.
https://www.nytimes.com/2023/06/23/us/politics/michael-roman-trump-jan-6-jack-smith.html
Robert F. Kennedy Jr. Says Russia Acted In 'Good Faith' In Ukraine Invasion
RFK Jr. said he believes Russia acted in "good faith" amid the Kremlin's invasion of Ukraine, adding the U.S., in fact, bore heavy responsibility for the ongoing war. "It was us who forced Zelensky to sabotage that agreement. It was already signed. So, you know, the Russians were acting in good faith. … So, no, I think we're the ones who have not been acting in good faith."
https://www.huffpost.com/entry/robert-f-kennedy-jr-ukraine-russia_n_6493ae9be4b095a2925b0b35
Biden to Sign Order Expanding Access to Contraception
President Joe Biden on Friday will sign an executive order designed to protect and expand access to contraception, after a Supreme Court ruling last year overturning the constitutional right to abortion raised fears that birth control could also face restrictions.
https://www.reuters.com/business/healthcare-pharmaceuticals/biden-sign-executive-order-expanding-access-contraception-2023-06-23/.
Trump spoke at a fundraiser for Jan. 6 defendants
Former President Trump spoke on Thursday at a fundraiser on behalf of people charged in the Jan. 6, 2021 attack on the U.S. Capitol — even as he faces scrutiny from national and state prosecutors for his own actions surrounding the attempt to stop the certification of Joe Biden's 2020 election win.
"I'm going to make a contribution," Trump told the gathering hosted at his own private golf club in Bedminster, New Jersey. The group, Patriot Freedom Project, included at least one actual defendant along with multiple family members of those charged in the attack. 
https://www.nbcnews.com/politics/donald-trump/trump-spoke-fundraiser-jan-6-defendants-rcna90806
Far Right Pushes a Through-the-Looking-Glass Narrative on Jan. 6
Six months since the House committee investigating the Jan. 6, 2021, assault on the Capitol completed its work, a far-right ecosystem of true believers has embraced "J6" as the animating force of their lives.
They attend the criminal trials of the more prominent rioters charged in the attack. They gather to pray and sing "The Star-Spangled Banner" on the outer perimeter of the District of Columbia jail, where some two dozen defendants are held. Last week, dozens showed up at an unofficial House hearing convened by a handful of Republican lawmakers to challenge "the fake narrative that an insurrection had occurred on Jan. 6," as set forth by Jeffrey Clark, a witness at the hearing and a former Justice Department official who worked to undo the results of the 2020 election.
The 90-minute event was a through-the-looking-glass alternative to the damning case against former President Donald J. Trump presented last year by the Jan. 6 committee. In the version advanced by five House Republicans who attended the hearing — Matt Gaetz, Paul Gosar, Ralph Norman, Marjorie Taylor Greene and Troy Nehls — as well as conservative lawyers and Capitol riot defendants, Jan. 6 was an elaborate setup to entrap peaceful Trump supporters, followed by a continuing Biden administration campaign to imprison and torment innocent conservatives..
https://www.nytimes.com/2023/06/23/us/politics/jan-6-trump.html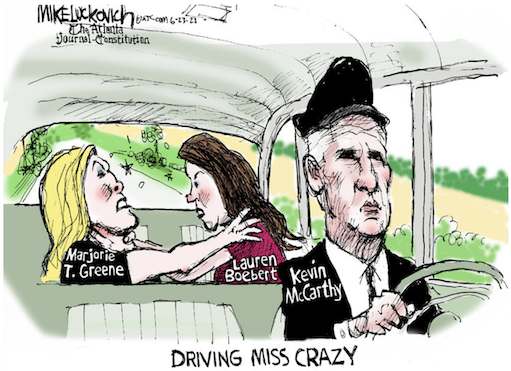 The Drug Industry Just Launched An Attack On Biden's Prescription Drug Reforms
Pharmaceutical companies and House Republicans have aligned to launch a full-scale attack on the new Medicare drug reforms, which represent one of President Joe Biden's signature accomplishments and have already started to lower prescription costs for seniors.
The pharmaceutical industry is challenging one key component of the new prescription drugs initiative in court, while a caucus representing most House Republicans is calling to repeal the entire program through legislation. They argue that the reforms will reduce investment in research and development and ultimately lead to fewer breakthrough cures.
The legal challenge officially got a new and powerful champion on Wednesday when the industry trade group PhRMA filed a lawsuit claiming that the new law's best-known feature violates the Constitution in multiple ways.
https://www.huffpost.com/entry/drug-industry-lawsuit-against-prescription-drugs_n_64937593e4b02f808ab34cab
Republicans are talking entitlement cuts again, despite Trump's warnings
A new budget proposal from the largest House GOP faction is reigniting a battle over the future of Social Security and Medicare, leaving them at odds with former President Trump and prompting attacks from the White House.
Last week, the 176-member Republican Study Committee detailed changes it would make to entitlement programs in an effort to extend their lifespan. For Medicare, it would begin offering seniors assistance to help buy private health coverage that competes against government insurance plans; it would also gradually raise the Social Security eligibility age to 69 for those who aren't close to retiring.
https://www.semafor.com/article/06/22/2023/republicans-are-talking-entitlement-cuts-again-despite-trumps-warnings
Kari Lake Appears at Mar-a-Lago More than Melania Trump and 'Practically Lives' in a Suite
Kari Lake, who is reportedly on former President Donald Trump's shortlist for 2024 running mate, "practically lives" at his Mar-a-Lago resort and "is there every night."
https://people.com/kari-lake-mar-a-lago-appearances-exclusive-source-7550484
New criminal probe into deleted Secret Service texts
The Department of Homeland Security's Inspector General has launched a criminal investigation into the circumstances surrounding the destruction of Secret Service text messages that may have been relevant to inquiries about the Jan. 6 Capitol riot.
The results of the investigation could be referred to federal prosecutors, the sources said, depending on the results.
The DHS Inspector General informed the Secret Service on Wednesday evening that the investigation is now criminal and that it should halt all internal investigations on the missing text messages, according to a letter detailed to NBC News. 
https://www.nbcnews.com/politics/dhs-launched-criminal-probe-destruction-jan-6-secret-service-text-mess-rcna39392
Florida Abortion Rights Plan Polls at 70 Percent But Passage Is Far From Assured
The Florida effort to enshrine abortion rights in the state constitution is launching a non-partisan group to ensure that the amendment gets on the Nov. 5, 2024, ballot and that it passes by the required 60 percent threshold — if they can keep enough Republican support.
The proposed amendment will be one of the most closely watched in the nation if it shares the ballot with one of two anti-abortion Florida Republicans running to take on President Joe Biden: former President Donald Trump or Gov. Ron DeSantis, who signed a six-week abortion ban – one of the strictest nationwide – earlier this year that triggered this amendment.
https://themessenger.com/politics/florida-abortion-rights-plan-polls-at-70-percent-but-passage-is-far-from-assured
Dobbs Turned Abortion Into A Huge Liability For Republicans
When the Supreme Court overturned the federal right to abortion, between 50 and 60 percent of Americans wanted the right to stay in place. But while abortion was legal throughout the country up to a certain point in pregnancy, Americans had the luxury of not having strong or cohesive views on the topic, or thinking much about abortion at all. Their views were messy and sometimes contradictory, and there was little evidence suggesting that the issue was a political priority for anyone except Christian conservatives. In the fall of 2021, with the Dobbs case looming on the horizon, many Americans thought that Roe wasn't in real danger.-
Now, a FiveThirtyEight analysis finds that after one of the most disruptive Supreme Court decisions in generations, many Americans — including women, young people, and Democrats — are reporting more liberal views on abortion than major pollsters have seen in years. Even conservatives, although the changes are slight, are increasingly supportive of abortion rights.
There are other signs that longstanding views are shifting: For instance, Americans are more open to the idea of unrestricted third-trimester abortion than they were even a year ago. And although it's hard to predict what will shape upcoming elections, there are indications that abortion has the potential to be a major motivator for some Americans when they go to vote in 2024.
https://fivethirtyeight.com/features/dobbs-abortion-opinion-liability-republicans/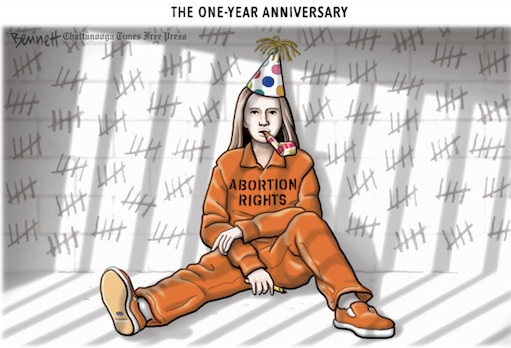 John Durham Made False Statements to Congress
John Durham—the special counsel who was appointed by then-Attorney General Bill Barr to investigate the FBI's investigation of the Trump-Russia scandal and who utterly failed to produce evidence it was a hoax—testified before the House Judiciary Committee on Wednesday.
When Durham came before the committee, House Republicans eagerly picked over the scraps in his final report, which has been much criticized, and they treated him as a hero. But under questioning from Democratic and Republican members, Durham misrepresented key aspects of the Russia scandal, suggesting he was either unfamiliar with basic facts or was purposefully trying to mislead the committee and the American public.
https://www.motherjones.com/politics/2023/06/john-durham-just-made-false-statements-to-congress/
Hispanics officially make up the biggest share of Texas' population, new census numbers show
In new U.S. Census Bureau figures released Thursday, the bureau confirmed Latinos have made up the largest share of the state's population since at least July 2022. The new population figures show Hispanic Texans made up 40.2% of the state's population last summer, barely edging out non-Hispanic white Texans, who made up 39.8%.
https://www.texastribune.org/2023/06/21/census-texas-hispanic-population-demographics/
GOP state legislatures seek greater control over state and local election offices
Attempts by Republican legislatures to expand their power over how elections are run have soared since the 2020 presidential election, spurred by former President Donald Trump's false claims of widespread fraud.
Republican lawmakers in Texas recently approved legislation that not only eliminates the top election official in the Democratic stronghold of Harris County, which includes Houston, but also permits the state's chief election official — the secretary of state — to take over the county's election office. The secretary is appointed by the governor and confirmed by the Senate, both now in Republican hands.
https://apnews.com/article/republicans-election-offices-control-democrats-power-grab-d62c69dd4f695b241f84ef2dc331ee8c
A.I.'s Use in Elections Sets Off a Scramble for Guardrails
What began a few months ago as a slow drip of fund-raising emails and promotional images composed by A.I. for political campaigns has turned into a steady stream of campaign materials created by the technology, rewriting the political playbook for democratic elections around the world.
Increasingly, political consultants, election researchers and lawmakers say setting up new guardrails, such as legislation reining in synthetically generated ads, should be an urgent priority. Existing defenses, such as social media rules and services that claim to detect A.I. content, have failed to do much to slow the tide.
As the 2024 U.S. presidential race starts to heat up, some of the campaigns are already testing the technology. The Republican National Committee released a
video
with artificially generated images of doomsday scenarios after President Biden announced his re-election bid, while
Gov. Ron DeSantis
posted fake images of former President Donald J. Trump with Dr. Anthony Fauci, the former health official. The Democratic Party experimented with
fund-raising messages
drafted by artificial intelligence in the spring — and found that they were often more effective at encouraging engagement and donations than copy written entirely by humans.
https://apnews.com/article/republicans-election-offices-control-democrats-power-grab-d62c69dd4f695b241f84ef2dc331ee8c
As Legal Fees Mount, Trump Steers Donations Into PAC That Has Covered Them
Facing multiple intensifying investigations, former President Donald J. Trump has quietly begun diverting more of the money he is raising away from his 2024 presidential campaign and into a political action committee that he has used to pay his personal legal fees.
The change, which went unannounced except in the fine print of his online disclosures, raises fresh questions about how Mr. Trump is paying for his mounting legal bills — which could run into millions of dollars — as he prepares for at least two criminal trials, and whether his PAC, Save America, is facing a financial crunch.
https://www.nytimes.com/2023/06/25/us/politics/trump-donations-legal-fees.html
THE DAILY GRILL
"Hey, John Wayne Mullin..First off, my name's O'Brien not O'Malley. Secondly, you should get your facts straight because every time you speak in these hearings you're full of sh*t. The more you run your mouth, the more you show the American public what a moron you are." https://twitter.com/TeamsterSOB/status/1671556278626205696

VERSUS

"An attention-seeking union Teamster boss is trying to be punchy after our Senate hearing. Okay, I accept your challenge. MMA fight for charity of our choice. Sept 30th in Tulsa, Oklahoma. I'll give you 3 days to accept." — Sen. Markwayne Mullin (R-OK) https://twitter.com/SenMullin/status/1673328467964837891


In an audio of former President Trump discussing a classified document in 2021 , Trump can be heard shuffling through papers that he says include "secret" and "highly confidential" information. He then says "these are the papers" — referring to what he claims was a plan from the chairman of the Joint Chiefs of Staff, Gen. Mark Milley, about a potential attack on Iran. https://www.nbcnews.com/video/audio-trump-discusses-a-classified-document-in-2021-185268293646

VERSUS

"Did I use the word plans? What I'm referring to is magazines, newspapers, plans of buildings. I had plans of buildings. You know, building plans? I had plans of a golf course." — Donald Trump giving what may be his most boldfaced lie to date when  asked about his earlier comments. https://www.msnbc.com/opinion/msnbc-opinion/trump-audio-tape-classified-documents-lie-rcna91546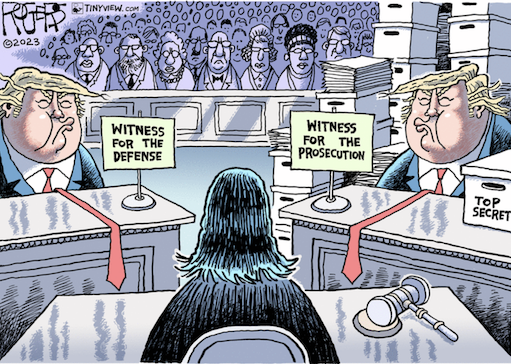 Eugene Robinson: RFK Jr. sounds like a MAGA Republican 2024 hopeful
"It is my hope that this marks the end of the days when one party held a clear monopoly on fringe conspiracy theories and anti-vaccine sentiment!" Greg Slump observed. "Finally, finally, someone has a D after his name who is shouting nonsense linking the number of trans youths to 'swimming through a soup of toxic chemicals'! I could weep with joy, except that all my bodily secretions are being stolen by the government to keep Bill Gates's skin moist so he can fill us all with microchips."

"It's just nice to have a candidate who shares my belief that 5G is rewriting our DNA who isn't also completely opposed to gun control of any kind!" said Ann Arrrrbor. "Someone who believes, as I always have, that Americans should die of preventable disease, not from gun violence."

"I misread a series of studies and now I believe a lot of erroneous things about science, and it has long been the source of great sorrow to me that only one of the two major political parties had made room for me," said Tiffany Oof, who knows that the truth about the Denver International Airport will explain everything. "That's why I'm so excited about RFK Jr.'s candidacy! Someone with the anti-science conspiracy mind-set I've come to appreciate, who isn't cheering for the events of January 6 or trying to replace my wildlife preserves with a big pipe of oil."

"Finally!" said Loona Doone, who believes the moon landing was a hoax and is excited for more children to have measles. "I have been saying for years, let's let measles fight it out with our children on a more even playing field! But I don't want to take away everyone's reproductive freedom! So for a long time, I felt like I didn't have a home in the Democratic or the Republican Party. Now, there's a candidate for me."

"Yay!" added Stephanie Legolas, who believes Lyndon Johnson was actually a series of spiders who operated a human body using Martian technology that the government is keeping from us. "I have long lived in a world of conspiracy, where sinister puppet masters are pulling the strings and children are being mailed around the world in Wayfair furniture. For too long, I felt like my only option was to vote for Republicans, but I found off-putting how they're so busy trying to ban books and keep history out of schools. Now, finally, there's somebody who believes in just the creepy things I do believe and not additional creepy things I don't believe! Thanks, RFK Jr.!"

"I, too, hate vaccines," added Molly Frumious, "because I read somewhere that every time you refuse a vaccination that would have seemed like a miracle to your ancestors, it is like you are slapping their ghosts in the face, and I hate ghosts! I want to slap every ghost I can! But I don't want to end Chevron deference. And for a long time, I felt like there was no home for me, politically! Now … there is! Kind of! Until the general election, at least!"

"I am a conspiracist first, but I'm glad I can be a Democrat second," added Glowing Lorb.

"I want to bring back polio," added Dave Tmbl, "because I invested very heavily in those old-timey braces that FDR used to wear before realizing that vaccines had wiped it out, and now I am really up a creek unless polio comes back right away! RFK Jr. is my only hope!"

"Yes!" added Mea Sles, definitely not a set of measles in a trench coat. "This is what we have long needed in this country: a robust debate about why we dislike science, from two sides! Just as long as we agree that science in general, and vaccines in particular, is the enemy! Good! More of this!

Thanks, RFK Jr.!" https://www.washingtonpost.com/opinions/2023/06/22/conspiracy-vaccine-gop-rfk/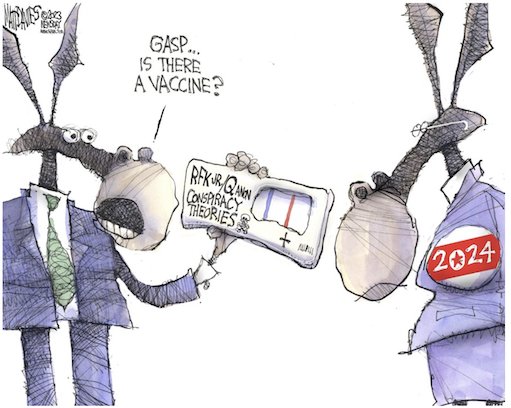 J. Michael Luttig: It's Not Too Late for the Republican Party
In a word, the Republicans are as responsible as Mr. Trump for this month's indictment — and will be as responsible for any indictment and prosecution of him for Jan. 6. One would think that, for a party that has prided itself for caring about the Constitution and the rule of law, this would stir some measure of self-reflection among party officials and even voters about their abiding support for the former president. Surely before barreling headlong into the 2024 presidential election season, more Republicans would realize it is time to come to the reckoning with Mr. Trump that they have vainly hoped and naïvely believed would never be necessary.
But by all appearances, it certainly hasn't occurred to them yet that any reckoning is needed. As only the Republicans can do, they are already turning this ignominious moment into an even more ignominious moment — and a self-immolating one at that — by rushing to crown Mr. Trump their nominee before the primary season even begins. Building the Republican campaign around the newly indicted front-runner is a colossal political miscalculation, as comedic as it is tragic for the country. No assemblage of politicians except the Republicans would ever conceive of running for the American presidency by running against the Constitution and the rule of law. But that's exactly what they're planning.
https://www.nytimes.com/2023/06/25/opinion/trump-republican-party.html
Bess Levin: Ron DeSantis Won't Say If He'd Support Donald Trump Against Joe Biden (Cue the Truth Social Meltdown)
This won't go over well at Mar-a-Lago.
Something you've probably picked up on over the last several months is that Donald Trump has a problem with Ron DeSantis. Specifically, the ex-president is enraged that the governor of Florida has decided to run in the 2024 presidential election—an act Trump views as hugely disloyal given that he supported DeSantis's 2018 bid for governor. To date, Trump has expressed his anger on the matter by:
Claiming DeSantis shed actual tears while begging him for an endorsement, a story he's told on more than one occasion;
Opining that DeSantis would be working at "a Pizza Hut" if it wasn't for him;
Coming up with derogatory nicknames about DeSantis;
Suggesting the governor groomed high school girls while working as a teacher;
Threatening to reveal unflattering information about DeSantis ("I will tell you things about him that won't be very flattering. I know more about him than anybody other than perhaps his wife")
Claiming DeSantis pushes old people off of cliffs;
Suggesting (via his campaign) that DeSantis has no balls.
All of which is to say, it's not hard to imagine how the ex-president is going to react when he hears that DeSantis will not commit to supporting him in the 2024 general election, should the ex-president win the GOP nomination and go up against Joe Biden—whose potential reelection the Florida governor has warned will render the country "unrecognizable." https://www.vanityfair.com/news/2023/06/ron-desantis-wont-say-if-hed-support-donald-trump-against-joe-biden-cue-the-truth-social-meltdown
Amy Davidson Sorkin: Trump's Brazen and Breathtaking Defense
"The President enjoys unconstrained authority to make decisions regarding disposal of documents," Trump told supporters at his Bedminster golf club, hours after his arraignment. By way of explanation for this assertion of power, which would go well beyond a President's ability to classify and declassify documents, he gave a garbled rendition of a 2010 lawsuit in which Judicial Watch, a conservative activist group, sued the National Archives and Records Administration (NARA) in an attempt to force it to gain possession of audiocassettes of Bill Clinton speaking with a historian while he was President, which he had kept. (Trump calls this "the Clinton Socks Case," because the cassettes were kept for a time in Clinton's sock drawer; Socks was also the name of the Clintons' cat, who was not involved.) The case wasn't about classified materials but about the distinction between personal and Presidential records, and the extent to which the Presidential Records Act allows the President to draw that line. The judge ruled against Judicial Watch.

One would think that this decision—which involved very different circumstances, was limited in scope, and never reached the Supreme Court—would not be of much use to Trump. How could he assert that documents marked "Top Secret" which concerned the "military capabilities of a foreign country" (cited in count seventeen of the indictment) or "nuclear capabilities" (count five) are personal records? Those documents were generated by other executive agencies, according to the indictment, not during a cozy conversation with a historian.

Trump's answer is brazen and breathtaking: he claims that if he just calls a document personal—whether it plausibly is or is not—no one can even question him about it. "Whatever documents a President decides to take with him, he has the right," Trump said. "It's an absolute right. This is the law." It is not the law, and it would be absurd to think that the P.R.A., which was enacted after Watergate precisely to limit a President's ability to hold on to official records, is actually a license to loot. By his own reasoning, Trump could take the original parchment Constitution, stash it in one of his boxes, and walk away with it.

Trump is already pushing his supporters to accept a dangerous interpretation of Presidential power—and of his personal power, which in his mind may be the same thing. We appear to be headed toward a period in American politics that is particularly unconstrained and unchecked, in ways that the Framers, as Pence would put it, might never have intended but would certainly have feared. https://www.newyorker.com/magazine/2023/06/26/trumps-brazen-and-breathtaking-defense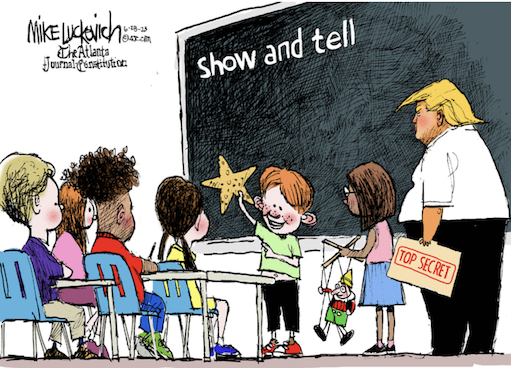 Paul Waldman: Welcome to the Supreme Court, where corruption has no meaning
The fact that the ultrawealthy and their political operatives are showering Supreme Court justices with private jet rides, luxury vacations and in some cases the equivalent of cash is a scandal. The fact that the justices have attempted to conceal their behavior and are now acting offended when questioned about it is vulgar in the extreme.

But here's something even worse: Conservatives justices have sought to impose the same problematic standards they apply to Supreme Court ethics to the entire political system.

The latest scandal, as reported by ProPublica, involves Justice Samuel A. Alito Jr. and a luxury fishing trip he took to Alaska, organized by former Federalist Society leader Leonard Leo. Alito flew there on the private jet of Paul Singer, a hedge fund billionaire who repeatedly had interests before the court. Not only did Alito not recuse himself from cases in which Singer was involved, but he also didn't report the 2008 trip on his disclosure forms. (In a Wall Street Journal op-ed published before the ProPublica piece was released, Alito insisted he had no obligation to either disclose the trip or recuse himself from Singer's cases.) It turns out that, like his colleague Clarence Thomas, Alito has a taste for the finer things.

Republicans have rallied around Alito and Thomas, expressing shock that anyone would question these fine men. In their minds, the justices have every right to accept gifts from people with interests before the court and keep them secret because they would never be influenced by something as trivial as a ride on a private jet.

If that sounds familiar, it's because it's essentially the same logic underpinning how conservative justices have viewed corruption law in recent years. https://www.washingtonpost.com/opinions/2023/06/22/supreme-court-corruption-alito/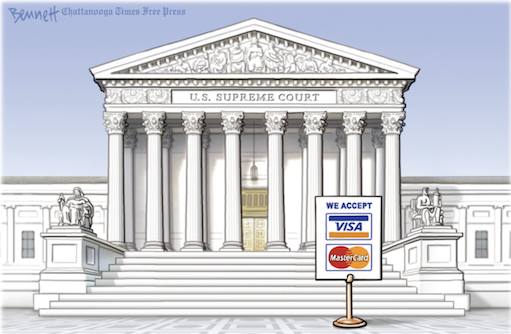 John Hendrickson: Robert F. Kennedy Jr., MAGA world's favorite Democrat, is feeding Americans' appetite for conspiracies
Robert F. Kennedy Jr. reached a new level of notoriety in 2021, after the publication of his conspiratorial treatise The Real Anthony Fauci: Bill Gates, Big Pharma, and the Global War on Democracy and Public Health. It has sold more than 1 million copies, according to his publisher, despite censorship, boycotts from bookstores and libraries, and hit pieces against the author. The book cemented his status as one of America's foremost anti-vaxxers. It also helped lay the foundation for his Democratic presidential primary campaign against Joe Biden.
On the campaign trail, he paints a conspiratorial picture of collusion among state, corporate, media, and pharmaceutical powers. If elected, he has said he would gut the Food and Drug Administration and order the Justice Department to investigate medical journals for lying to the public. His most ominous message is also his simplest: He feels his country is being taken away from him. It's a familiar theme, similar to former President Donald Trump's. But whereas Trump relies heavily on white identity politics, Kennedy is spinning up a more diverse web of supporters: anti-vaxxers, anti-government individuals, Silicon Valley magnates, freethinking celebrities, libertarians, Trump-weary Republicans, and Democrats who believe Biden is too old and feeble for a second term.
So far, Kennedy is polling in the double digits against Biden, sometimes as high as 20 percent. What had initially been written off as a stunt has evolved into a complex threat to both Biden and the establishment wing of the Democratic Party. Put another way: Kennedy's support is real.
He is tapping into something burrowed deep in the national psyche. Large numbers of Americans don't merely scoff at experts and institutions; they loathe them. Falling down conspiratorial internet rabbit holes has become an entirely normal pastime. Study after study confirms a very real epidemic of loneliness. Scores of people are bored and depressed and searching for narratives to help explain their anxiety and isolation. Scroll through social media and count how many times you see the phrase Burn it down.
He's now walking his family's path, determined to prevail in the battle of good against evil. He's said he's running under the premise of telling people the truth.
But as with so many of the stories he tells, it's hard to square Kennedy's truth with reality.
https://www.theatlantic.com/politics/archive/2023/06/robert-f-kennedy-jr-presidential-campaign-misinformation-maga-support/674490/
Peter Wade: Fox Host Claims Biden Admin Is 'Drumming Up the Drama' in Russia to Distract from Hunter Biden
Look, I know that the State Department and the White House would like everybody to move the Hunter Biden story off of the front page and start talking about all the drama in Russia over the weekend, Bartiromo said before telling the Fox & Friends audience that her show will focus on the WhatsApp allegation.

The White House wanted to give the media something else to cover and this is the M.O. This is the way they do things, Bartiromo added. On Friday I said, 'Wow, what a blockbuster WhatsApp message. I'm sure there will be an enormous story over the weekend that the White House will be pushing to take the story off the front page,' and sure enough, we've got the State Department drumming up the drama that took place over the weekend in Russia. So I don't know if it's going to break through.

Bartiromo continued her conspiracy rant by accusing the mainstream media of ignoring the Hunter Biden WhatsApp story in favor of the conflict between Russia and Wagner mercenaries, not because it's a bigger story but because that's what she claims President Biden wants. Last week, the president's son pled guilty to federal misdemeanor charges for failing to pay his taxes, and took a pretrial diversion for firearms charges.

The mainstream media has an excuse again not to cover it, Bartiromo said of the alleged Whatsapp message. They're covering everything about Russia and the Wagner group. As if it matters to the U.S. right now.

So according to Bartiromo, Vladimir Putin, the leader of a global superpower, needing to defend… [Russia's] capital, against mercenaries of his own making, as Secretary of State Antony Blinken described the situation on Sunday, is not something that matters to the U.S. right now.  https://www.rollingstone.com/politics/politics-news/maria-bartiromo-fox-russia-distract-hunter-biden-1234777793/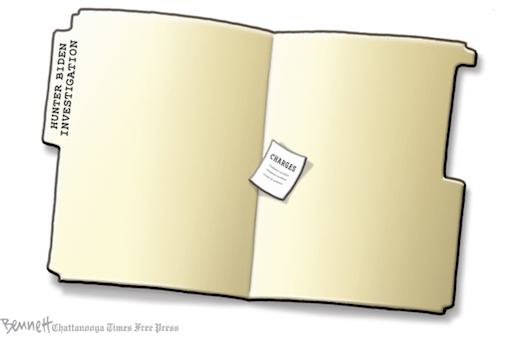 Rich Lowry: The Trump Divide that Should Have Republicans Terrified
Not only that, the indictments of Trump are making him stronger in the Republican nomination fight — generating GOP sympathy and making him the center of attention — while he's taking on more baggage for a prospective general election. This push-and-pull, yin-and-yang dynamic, with Republicans growing more attached to a candidate harder to elect, may yet prove decisive in both contests.
It's not unusual that, in the course of winning a nomination, politicians create electoral vulnerabilities for themselves by moving too far right or left. Hence, the conventional trajectory of a nominee trying to readjust by coming back to the center in a general.
This is different. What adjustments can Trump make? He can't get un-indicted for the general election, or jettison his claims about the 2020 election, or reverse all the water that passed under the bridge since 2015.
https://www.politico.com/news/magazine/2023/06/22/trump-indictment-gop-nomination-00103015
Jamelle Bouie: Samuel Alito Joins the Supreme Court's Billionaires' Club
The Supreme Court ethics crisis continues, not with Clarence Thomas but with his right-wing comrade, Justice Samuel Alito.

In 2008, according to a recent ProPublica investigation, Justice Alito took a trip to a more-than-$1,000-a-night luxury resort in a remote region of Alaska, arriving there on the private jet of Paul Singer, a billionaire hedge fund manager and Republican donor. If Alito had chartered the jet on his own dime, it could have cost him more than $100,000 for a one-way trip. Alito, however, flew free.

Six years later, in 2014, Alito voted in Singer's favor in a dispute between Singer's hedge fund and the nation of Argentina. "The hedge fund was ultimately paid $2.4 billion," according to ProPublica.

In an unusual essay for The Wall Street Journal, Alito insisted that there was no corruption or undue influence. He said he had only spoken to Singer on a handful of occasions before the case in question and that his seat on the flight was of no ethical concern because it was "a seat that, as far as I am aware, would have otherwise been vacant."
As for the trip, Alito wrote that he stayed in a "rustic" and "modest one-room unit," that the meals were "home-style fare" and that if there was wine served, "it was certainly not wine that costs $1,000." Alito was adamant that he had no obligation to disclose any trip that he might have taken and that the facts at hand "would not cause a reasonable and unbiased person to doubt my ability to decide the matters in question impartially."
Judging from the trips and gifts they have received, both Alito and Thomas appear to have been beneficiaries of something like a billionaire buddies program, in which they're paired with a particularly generous friend. I say "paired" because these connections aren't as spontaneous as they may seem. https://www.nytimes.com/2023/06/27/opinion/samuel-alito-clarence-thomas-ethics.html