October 7, 2021
ON THE RECORD. . .
"No, no. It messes with your body chemistry, your brain. And if I lose even one brain cell, we're fucked." — Donald Trump on the possibility of going vegan for charity.

"The $3.5 trillion Biden plan isn't socialism, it's Marxism." — Sen. Marco Rubio (R-FL), on Twitter.

"If you're going to take over the administrative state and deconstruct it then you have to have shock troops prepared to take it over immediately. I gave 'em fire and brimstone." — Steve Bannon to scores of former Trump political appointees gathered at a GOP social club, detailing how they could help the next Republican president reconfigure government.  

Pentagon budget: $750+ billion/year
Build Back Better Act: $350 billion/year for 10 years
Guess which one of these we rubber stamp every year, and which one is "too much"? It's time for us to invest in people and communities. — Pramila Jayapal

"We control this country. We have to start acting like it." — Former Trump adviser Steve Bannon telling his podcast listeners that he will have 20,000 "shock troops" on standby.

"They want government control of your kids ... adding that the legislation will also close churches. — Sen. Marsha Blackburn (R-TN) telling Fox Business that the infrastructure bills are part of a Democratic plot to take over America with socialism in one vote.

Sen. Lindsey Graham (R-SC) was booed by Republican activists after he suggested they should consider taking the coronavirus vaccine.

"The feel a spiritual battle. The only way we take our country back is when strong, God-fearing patriots decide it is time for us to stand up and so no to your tyranny. We lose this country today if we bend the knee to the Democrats today. Our country will be lost forever. Our children will never know what freedom is." -- A video clip of Rep. Madison Cawthorn (R-NC) from the 10/5 Joy Reid show.

When Bannon started a few years ago trying to build that gladiator school for the ultra-conservative right to create right-wing extremists, not foot soldiers, but political war fighters, all over the world, he knew, he knew precisely that he was going to try to create a political base that would not just take power, would seize power and have armed support below it. This is very, very, very dangerous. If it was any other country, we'd be putting out critical reports and preparing to do airstrikes. But this is the United States. You have a fascist base which is arming themselves and thinking that, at first -- at first opportunity, they will seize power. — Malcolm Vance on the Joy Reid show.

"Most people, myself included, do not have a comprehensive understanding or even any understanding of how elections work." — Former state Supreme Court Justice Michael Gableman, the attorney leading a partisan review of Wisconsin's 2020 election acknowledging that he doesn't understand how elections are supposed to be run. https://www.jsonline.com/story/news/politics/2021/10/06/republican-reviewing-2020-vote-says-he-doesnt-know-how-elections-work/6020978001/

"The real insurrection happened on November 3rd, the Presidential Election, not on January 6th—which was a day of protesting the Fake Election results," — Trump in a statement.

Senator Mazie Hirono (D-HI) describes the McConnell offer on the debt ceiling to reporters as "bullshit."

The four years of the Trump presidency destroyed many friendships, and not a few marriages. But it also destroyed the Republican Party—once devoted to robust alliances, a healthy mistrust of executive power, and the expansion of democracy around the world—and turned it into something else: a party willing to tear down the institutions of its own government, a party willing to give aid and comfort to a malign foreign power that wishes to destroy us, a party hostile to the truth." — From Adam Schiff's new book, "Midnight in Washington."

"We can't count on Mark Zuckerberg to tell us the truth. He has lost all trust, if he ever had any." — Sen. Richard Blumenthal (D-CT), in a CNN interview .

VIDEOS

MeidasTouch VIDEO | These aren't leaders of a political movement, they're leaders of a cult. And they kill. https://twitter.com/MeidasTouch/status/1443356011570499588

Kari Lake (R), Donald Trump's pick for Arizona governor, released this campaign ad focused on her wanting to "take a sledgehammer" to the media. https://twitter.com/AccountableGOP/status/1445036856039677964

The Lincoln Project | Last Week In The Republican Party: https://youtu.be/8dHJah4YMug
Litigation Tracker: Pending Criminal and Civil Cases Against Donald Trump
---
IN THIS ISSUE
IN THE NEWS
OPINION
Andy Borowitz: Trump Claims He Fell Off Forbes's Richest List Because They Failed to Count Rubles
Lambasting Forbes for dropping him from its list of the four hundred richest Americans, Donald J. Trump claimed that the magazine did not take into account what he called "secret rubles."

"Let's say someone has been receiving payments of billions of rubles for four years, and they're buried in a vault under the Kremlin," Trump said. "Those losers at Forbes wouldn't begin to know how to count those kinds of rubles."

Claiming that he has been "treated very unfairly" by the magazine, he said, "This should never be allowed to happen in our country."

He scoffed at the Amazon founder Jeff Bezos's status as first on Forbes's list. "If you count rubles, Trump is a triple Bezos," he said. https://www.newyorker.com/humor/borowitz-report/
As the U.S. Hurtles Toward a Debt Crisis, What Does McConnell Want?
Two weeks before a potentially catastrophic default, Mr. McConnell, now the minority leader, has yet to reveal what he wants, telling President Biden in a letter on Monday, "We have no list of demands."
With no overt policy demands to be met as the price for cooperation, Democrats say for Republicans, chaos is the point — or at least a vague hope that the latest legislative crisis will somehow undermine Democrats' ability to fulfill unrelated parts of Mr. Biden's agenda, especially an expansive bill to combat climate change and reweave the fraying social safety net. https://www.nytimes.com/2021/10/05/us/politics/mitch-mcconnell-debt-ceiling.html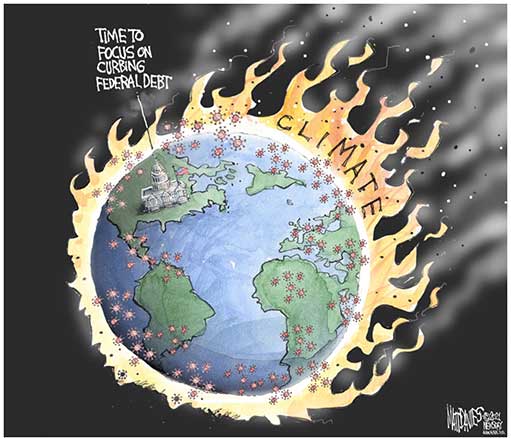 Empty Desks at the State Department, Courtesy of Ted Cruz
A bitter fight with Senator Ted Cruz, Republican of Texas, over a Russian gas pipeline has created what Biden officials call a personnel crisis, with Mr. Cruz delaying dozens of State Department nominees, including 59 would-be ambassadors, and vowing to block dozens more.
Democrats call Mr. Cruz's actions an abuse of the nomination process and the latest example of Washington's eroding political norms. They also say he is endangering national security at a time when only about a quarter of key national security positions have been filled. https://www.nytimes.com/2021/10/02/us/politics/senate-confirmation-cruz-nominations.html
Foreign Money Secretly Floods U.S. Tax Havens. Some Of It Is Tainted.
A burgeoning trust industry in South Dakota and other U.S. states is increasingly sheltering the assets of international millionaires and billionaires — some linked to money laundering, corruption and worker exploitation — by promising levels of concealment that rival or surpass those offered in overseas tax havens.
An investigation by The Washington Post and the International Consortium of Investigative Journalists examined the Pandora Papers, a cache of more than 11.9 million records maintained by offshore financial firms. https://www.washingtonpost.com/business/interactive/2021/booming-us-tax-haven-industry/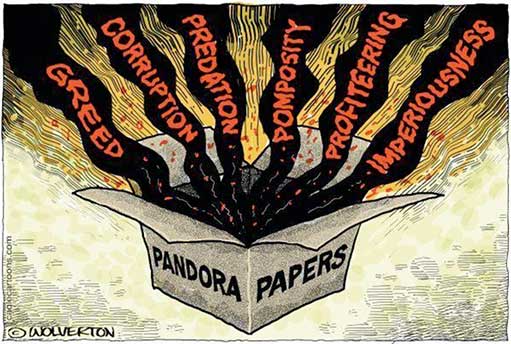 Hungary's Leader Fights Criticism in U.S. via Vast Influence Campaign
Former Vice President Mike Pence turned up in Hungary last month to speak to a conference on conservative social values hosted by the far-right government of Prime Minister Viktor Orban.
Jeff Sessions, the former attorney general, was another recent visitor. Tucker Carlson did his Fox News show from Hungary for a week this summer. The American Conservative Union is planning a version of its CPAC gathering in Budapest early next year.
Those are among the more visible recent fruits of a well-funded campaign by Mr. Orban in the United States that stretches back a decade and now stands as a case study in how governments around the world seek to shape policies and debates in Washington, sometimes raising concerns about improper foreign influence in U.S. politics. https://www.nytimes.com/2021/10/04/us/politics/hungary-orban-lobbying.html
Biden's Approval Rating Recovers Some From Last Month's Low
Since the chaotic U.S. withdrawal from Afghanistan a month ago, President Biden's approval rating has recovered some in the latest NPR/PBS NewsHour/Marist poll.
Last month, just 43% of survey respondents approved of how he was doing his job and a majority — 51% — disapproved. Since then, Biden has gained back some of that, drawing to about even, with 45% approving and 46% disapproving. https://www.npr.org/2021/09/30/1041602893/bidens-approval-rating-recovers-some-from-last-months-low-an-npr-poll-finds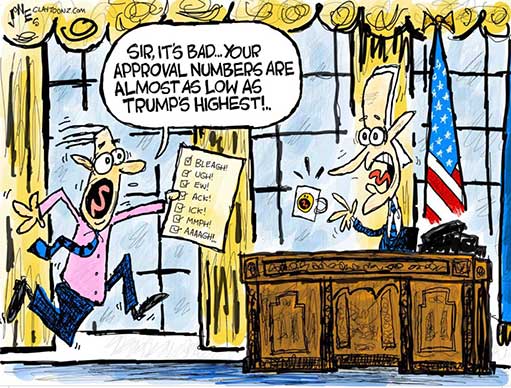 Two-thirds of Republicans want Trump to retain major political role; 44% want him to run again in 2024
Two-thirds of Republicans and Republican-leaning independents say they would like to see former President Donald Trump continue to be a major political figure for many years to come, including 44% who say they would like him to run for president in 2024, according to a Pew Research Center survey of U.S. adults conducted Sept. 13 to 19..
The share of Republicans who say Trump should continue to be a major national figure has grown 10 percentage points – from 57% to 67% – since a January survey. https://www.pewresearch.org/fact-tank/2021/10/06/two-thirds-of-republicans-want-trump-to-retain-major-political-role-44-want-him-to-run-again-in-2024/
Why Brexit Britain is isolated, vulnerable and running on fumes
Lines of cars snake from gasoline stations. Fights break out among angry motorists trying to get fuel. Grocery staples are out of stock on store shelves. A charity warns that doubling heating bills will force a million households to rely on extra blankets to stay warm.
This was supposed to be the year the U.K. broke free of the European Union and forged ahead as a buccaneering free trader, delivering the benefits of a new, confident "Global Britain" to workers and companies at home. Instead, that picture of Brexit utopia is looking more like a dystopia.
As Prime Minister Boris Johnson's Conservative Party gathers at its annual conference this week, the promise of self-determination has given way to a foreboding sense of economic isolation.
A confluence of crises has forced the government to deploy soldiers to drive fuel trucks, energy suppliers to go out of business and panicked households to try and fill cupboards—all while Covid-19 is still rife.
The pound, meanwhile, has been trading like an emerging-market currency rather than from a steady Group of Seven country. The governor of the Bank of England, Andrew Bailey, even quipped whether a plague of locusts would be next to beset the U.K. He now has the task of figuring out how to raise interest rates to subdue inflation without choking the economy. https://www.yahoo.com/now/why-brexit-britain-isolated-vulnerable-040003057.html
 
Jan. 6 panel braces for collision with Trump
The congressional committee investigating the Jan. 6 assault on the Capitol is steeling itself for its first encounter with an immovable object: Donald Trump.
Some aspects of its work are proceeding smoothly. The panel has held its first closed-door transcribed interviews with willing witnesses, according to sources familiar with those efforts, and new ones are scheduled for this week.
But even as it digs into what exactly happened and at whose behest, the select committee is preparing to slam into a wall of resistance in a few days — an anticipated effort by Trump and his allies to defy the Jan. 6 probe.
The former president has a fast-approaching deadline to attempt to block the National Archives from releasing records from his White House that could shed light on his attempts to overturn the 2020 election results. And some of Trump's closest aides have until Thursday to comply with a committee subpoena for their own records.
For a panel that has worked briskly but methodically to gather records from federal agencies and scoop up voluntary testimony from friendly witnesses, the expected fight from Trump is likely to be the first test of its legal and political muscle.
"I think it would be a mistake to say that we aren't prepared for all of these eventualities," said Rep. Pete Aguilar (D-Calif.), one of the panel's seven Democrats. https://www.politico.com/news/2021/10/04/jan-6-panel-trump-collision-514979
Kabul faces blackout as Taliban fails to pay the bills
Afghanistan's capital could be plunged into darkness as the winter sets in because the country's new Taliban rulers haven't paid Central Asian electricity suppliers or resumed collecting money from consumers.
Unless addressed, the situation could cause a humanitarian disaster, warned Daud Noorzai, who resigned as chief executive of the country's state power monopoly, Da Afghanistan Breshna Sherkat, nearly two weeks after the Taliban's takeover on Aug. 15. https://www.foxnews.com/world/kabul-faces-blackout-as-taliban-fails-to-pay-the-bills
Trump's rally in Perry might have bolstered legal case against him, think tank says
Donald Trump's scorched-earth rally in Georgia last month might have done more than deepen the factional divide in the state GOP. It might have also strengthened the criminal case that Fulton County prosecutors could build against the former president.
The Brookings Institution think tank on Monday updated its analysis of Trump's post-election conduct to include his remarks at the Sept. 25 rally in Perry, when he repeatedly blasted Gov. Brian Kemp for refusing to reverse his defeat.
"I said, 'Brian, listen, you have a big election integrity problem in Georgia. I hope you can help us out and call a special election and let's get to the bottom of it for the good of the country,'" Trump said at the rally, recounting his effort to subvert the election results.
"If he's prosecuted, I'd be very surprised if that tape of him talking about the Kemp conversation does not end up being played at trial," Eisen added. https://www.ajc.com/politics/politics-blog/trumps-rally-in-perry-might-have-bolstered-legal-case-against-him-think-tank-says/WASQCAHXFNFI5M3N5RHN4FODQM/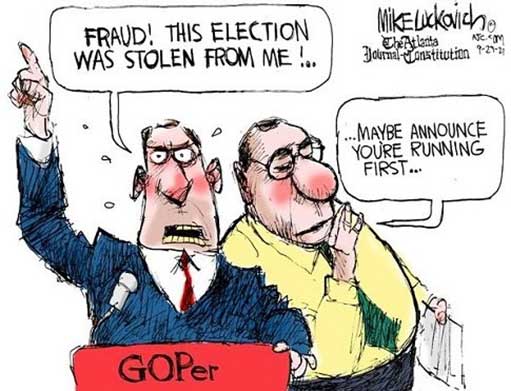 Biden floats roughly $2 trillion price tag for reconciliation
President Biden, meeting with House Democrats on Capitol Hill on Friday, indicated they must further delay a final vote on a $1.2 trillion bipartisan infrastructure bill and scale back his $3.5 trillion social spending package to around $2 trillion range if either is to pass.
Biden made clear he wants to keep the two packages linked together and that he is optimistic there can be an agreement.
While moderates don't want to wait on the infrastructure vote and progressives don't want to spend less on the social programs, the pause likely moves the fragile Democratic coalition closer to ultimately securing major portions of the president's agenda ahead of the 2022 midterms. https://www.axios.com/biden-floats-roughly-2-trillion-price-tag-for-reconciliation-08740ed0-2db3-4ce7-8088-2a1d36644e38.html
Why does Washington do everything at the last minute? It's complicated.
The wrenching intraparty battle taking place among Democrats on Capitol Hill is a unique, perhaps historical, reckoning — but it is also the most Groundhog Day of Washington crises: a frenzy of last-second action preceded by epic procrastination.
The stakes are immense: President Biden's $1.2 trillion infrastructure plan, another $3.5 trillion toward human capital and social welfare programs, the fate of the progressive agenda and, quite possibly, the viability of a fragile Democratic governing coalition.
Which explains why Democrats have delayed the current confrontation like it was the mother of all dentist's appointments. https://www.nytimes.com/2021/10/01/us/politics/infrastructure-bill-last-minute.html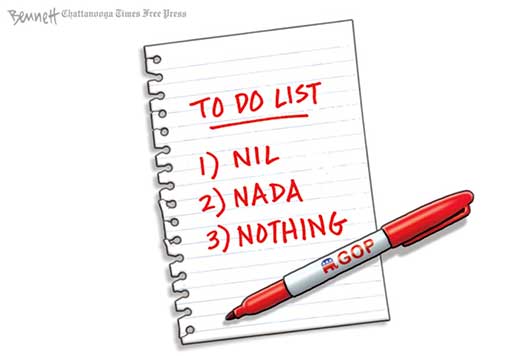 An "attack on American cities" is freezing climate action in its tracks
Interest groups for the natural gas industry, worried about losing energy customers, have now promoted bills in half the country to strip cities of basic powers to set greener building codes and help phase out fossil-fuel pollution. These "preemption" laws have swept through 20 state legislatures; three more states have bills pending this year.
 States are increasingly using preemption as a partisan tool that prevents any regulation on a given issue. Foster likens the tactic to a "partisan hit-job," while University of Virginia law expert Richard Schragger calls it an "attack on American cities."
Even as President Joe Biden tries to change the country's course with wide-ranging climate policies at the federal level, Republicans and the fossil fuel industry have been wildly successful at propping up gas on the state level. And because local action is critical to meeting national and international goals, these tactics could pose a threat not only to climate activists' ambitions, but to the future of the planet. They show that Republicans and their fossil fuel allies can block climate action even without controlling Congress or the White House. https://www.vox.com/22691755/gas-utilities-fight-electrification-preemption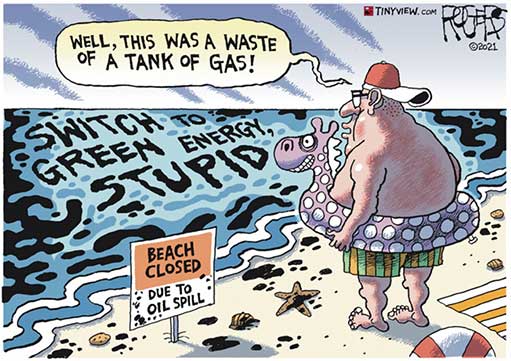 House Democrats Unveil "Protecting Our Democracy Act"
House Democratic leaders introduced on Tuesday a much-anticipated package of proposed new limits on executive power, launching a post-Trump push to strengthen checks on the presidency that they hope will compare to the overhauls that followed the Watergate scandal and the Vietnam War.
Democratic lawmakers have been negotiating with the Biden White House to refine their broad set of proposals, which amount to a point-by-point rebuke of the ways that President Donald J. Trump flouted norms.
The legislation, called the Protecting Our Democracy Act, would make it harder for presidents to take a series of actions, including offering or bestowing pardons in situations that raise suspicion of corruption; refusing to respond to oversight subpoenas; spending or secretly freezing funds contrary to congressional appropriations; firing inspectors general or retaliating against whistle-blowers; and taking "emoluments" or payments while in office, including from commercial transactions. https://www.nytimes.com/2021/09/21/us/house-democrats-executive-power.html
Dissension at the Supreme Court as justices take their anger public
Supreme Court justices have revealed a new level of defensiveness and anger in recent weeks, showing irritation with public expectations, the news media and one another.
The extraordinary public display extends beyond any single justice or case, although the majority's decision to let a Texas near-ban on abortions take effect has plainly triggered much of the consternation.
On Thursday, Samuel Alito became the fifth of the nine justices to speak out, denouncing critics he said were seeking to portray the court as "sneaky" and "sinister" in an attempt "to intimidate" the justices.
Alito told a Notre Dame Law School audience that the court has been wrongly cast as "a dangerous cabal ... deciding important issues in a novel, secretive, improper way, in the middle of the night." https://www.cnn.com/2021/10/01/politics/supreme-court-unhappy-justices/index.html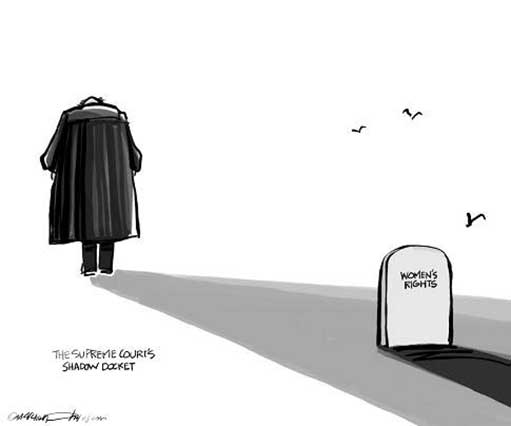 NY Times Editorial Board: Jan. 6 Was Worse Than We Knew
The editorial board is a group of opinion journalists whose views are informed by expertise, research, debate and certain longstanding values. It is separate from the newsroom.
However horrifying the Jan. 6 riot at the U.S. Capitol appeared in the moment, we know now that it was far worse.
The country was hours away from a full-blown constitutional crisis — not primarily because of the violence and mayhem inflicted by hundreds of President Donald Trump's supporters but because of the actions of Mr. Trump himself.
In the days before the mob descended on the Capitol, a corollary attack — this one bloodless and legalistic — was playing out down the street in the White House, where Mr. Trump, Vice President Mike Pence and a lawyer named John Eastman huddled in the Oval Office, scheming to subvert the will of the American people by using legal sleight-of-hand.
Mr. Eastman's unusual visit was reported at the time, but a new book by the Washington Post journalists Bob Woodward and Robert Costa provides the details of his proposed six-point plan. It involved Mr. Pence rejecting dozens of already certified electoral votes representing tens of millions of legally cast ballots, thus allowing Congress to install Mr. Trump in a second term.
Mr. Pence ultimately refused to sign on, earning him the rage of Mr. Trump and chants of "Hang Mike Pence!" by the rioters, who erected a makeshift gallows on the National Mall.
The fact that the scheme to overturn the election was highly unlikely to succeed is cold comfort. Mr. Trump remains the most popular Republican in the country; barring a serious health issue, the odds are good that he will be the party's nominee for president in 2024. He also remains as incapable of accepting defeat as he has ever been, which means the country faces a renewed risk of electoral subversion by Mr. Trump and his supporters — only next time they will have learned from their mistakes.
Mr. Trump may never stop trying to undermine American democracy. Those who value that democracy should never stop using every measure at their disposal to protect it. https://www.nytimes.com/2021/10/02/opinion/jan-6-trump-eastman-election.html
Susan B. Glasser: The Democratic Civil War Has a Winner: Donald Trump
The reality of life in Biden's Presidency is a Democratic Party in which the center has moved left but hasn't figured out what to do about its remaining centrists. But math is math. Biden needs every Democrat's support to get anything significant through this Congress.Most of the week's frenzy was about trying to figure out Manchin's bottom line. It was revealed on Thursday that it had started out as one and a half trillion dollars over the summer, and that Pelosi hoped to get it up to $2.1 trillion by the day's end, in order to satisfy progressives enough to get them to proceed with the infrastructure bill. It's worth noting that either number represents an extraordinarily large investment in a progressive agenda advanced by Biden—with significant new spending on everything from climate to education to health care. Such vast changes would not be possible but for the unlikely Democratic victories in two Senate runoffs in Georgia in January. The outsized expectations fueled by Biden's outsized promises in his "Build Back Better" agenda have made it hard to remember the tenuous origins of this tenuously small congressional majority.
What got lost amid all the talking this week was another kind of bottom line: while Democrats were fighting about liberal spending priorities in debates that at times resembled a congressional version of fantasy football, they were neither passing Biden's agenda nor bolstering the case for his Presidency. The stakes for Biden are about as existential as they come in politics; his approval ratings are dropping, and his time is running out to get anything done in Congress before the midterm elections—when the Party's majorities may disappear. And they may not last even that long, given the actuarial tables in the Senate, where a single sick or retiring senator could overnight end Biden's Presidency when it comes to major legislative initiatives.
The person who benefits the most from all of this, of course, is someone who was rarely mentioned this week but should have been: Donald Trump. The former President loomed offstage, sending out nasty missives, rooting for failure. Trump wants Republicans in Congress to vote against the budget bill, no matter what is in it. He wants them to vote against the infrastructure bill, as well—especially that, because he promised even bigger infrastructure spending and failed to deliver. Trump even wanted them to vote against the continuing resolution that kept the government open and avoided a shutdown, and a disturbingly large number of them did.
The Trump Show, like it or not, is still running, and, even if you are not watching it anymore, a big voting swath of America still is. https://www.newyorker.com/news/letter-from-bidens-washington/the-democratic-civil-war-has-a-winner-donald-trump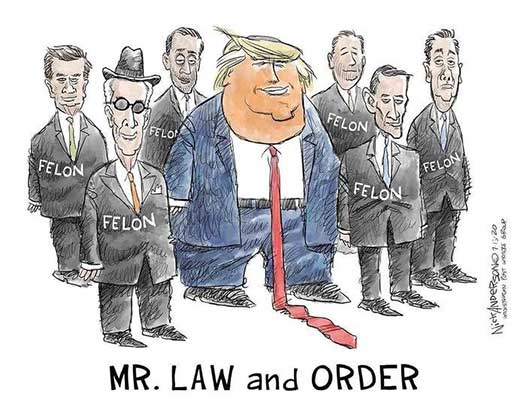 Thomas L. Friedman: Do Democrats Have the Courage of Liz Cheney?
Do Representative Josh Gottheimer, the leader of the centrist Democrats in the House, and Representative Pramila Jayapal, leader of the Congressional Progressive Caucus, have the guts to stop issuing all-or-nothing ultimatums and instead give each other ironclad assurances that they will do something hard?
The progressives need to have the courage to accept less than they want. They also could use a little more humility by acknowledging that there could be some unintended effects from such a big spending bill — and far more respect for the risk-takers who create jobs, whom they never have a good word for. If Biden's presidency is propelled forward and seen as a success for everyday Americans, Democrats can hold the Senate and House and come back for more later.
The moderates need to have the courage to give the progressives much more than the moderates prefer. Income and opportunity gaps in America helped to produce Trump; they will be our undoing if they persist.
We're not writing the Ten Commandments here. We're doing horse-trading. Just do it.
None of the Democratic lawmakers will be risking their careers by such a compromise, which is child's play compared with facing the daily wrath of running for re-election in the most pro-Trump state in America, Wyoming, while denouncing Trump as the greatest threat to our democracy.
But I fear common sense may not win out. As Minnesota Democratic Representative Dean Phillips (a relative) remarked to me after Tuesday's caucus of House Democrats: "The absence of pragmatism among Democrats is as troubling as the absence of principle among Republicans." https://www.nytimes.com/2021/09/28/opinion/liz-cheney-democrats-democracy.html
David Brooks This Is Why We Need to Spend $4 Trillion
I've spent the last few weeks in a controlled fury — and I'm not normally a fury kind of guy. Joe Biden, Nancy Pelosi and others are trying to pass arguably the most consequential legislative package in a generation, and what did I sense in my recent travels across five states? The same thing I sense in my social media feed and on the various media "most viewed" lists.
Indifference.
Have we given up on the idea that policy can change history? Have we lost faith in our ability to reverse, or even be alarmed by, national decline? More and more I hear people accepting the idea that America is not as energetic and youthful as it used to be.
I can practically hear the spirits of our ancestors crying out — the ones who had a core faith that this would forever be the greatest nation on the planet, the New Jerusalem, the last best hope of earth.
My ancestors were aspiring immigrants and understood where the beating heart of the nation resided: with the working class and the middle class, the ones depicted by Willa Cather, James Agee, Ralph Ellison, or in "The Honeymooners," "The Best Years of Our Lives" and "On the Waterfront." There was a time when the phrase "the common man" was a source of pride and a high compliment.
And so came the crisis that Biden was elected to address — the poisonous combination of elite insularity and vicious populist resentment.
The Democratic spending bills are economic packages that serve moral and cultural purposes. They should be measured by their cultural impact, not merely by some wonky analysis. In real, tangible ways, they would redistribute dignity back downward. They would support hundreds of thousands of jobs for home health care workers, child care workers, construction workers, metal workers, supply chain workers. They would ease the indignity millions of parents face having to raise their children in poverty.
Look at the list of states that, according to a recent analysis of White House estimates by CNBC, could be among those getting the most money per capita from the infrastructure bill. A lot of them are places where Trumpian resentment is burning hot: Alaska, Wyoming, Montana, North and South Dakota.
These measures would not solve our problems, obviously. In many
large Western nations, there are vast tectonic forces concentrating wealth in the affluent metro areas and leaving vast swaths of the countryside behind. We don't yet know how to do the sort of regional development that reverses this trend.
These packages: We support the choices you have made, in the places where you have chosen to live. That fundamental respect is the key scarcity in America right now. https://www.nytimes.com/2021/09/30/opinion/federal-spending-democrats.html
 Maureen Dowd: Sinema Stars in Her Own Film
Just like the original Sphinx, the Phoenix Sphinx is blocking the way until those who would move ahead solve her riddle:
What does Kyrsten Sinema want? And why doesn't she stick around to explain it?
The Arizona senator's name is pronounced "cinema," and it is apt because she sweeps — and sometimes, when the triathlete has a sports injury, limps — through the Senate like a silent film star.
"The Greta Garbo of Congress," as one top Democrat called her.
What has caused the former social worker and Green Party champion who grew up in a gas station, a left-winger who supported Ralph Nader for president, to shift from progressive stances to more conservative ones? Is she unmoored in her politics, simply being opportunistic? What is the principle that is leading her to obstruct the party of her own president, who really needs a win right now?
"She doesn't do interviews, she doesn't answer questions, she speaks in vagaries, she doesn't explain the core reason she's opposed," one member of the progressive crew on the Hill told me. "It's hard to look at her actions and not conclude that the donations are part of the story. If she's here to fight for corporate power and lower taxes for the wealthy and get more money for pharma executives, be on the level and say it."
And why would a congresswoman go off in the summer of 2020 to take a paid internship at a donor's Sonoma County winery?
One thing is clear, though. When Americans are hurting and everything is on the line, behaving like a sphinx is riddlesome — and disquieting. https://www.nytimes.com/2021/10/02/opinion/kyrsten-sinema-congress.html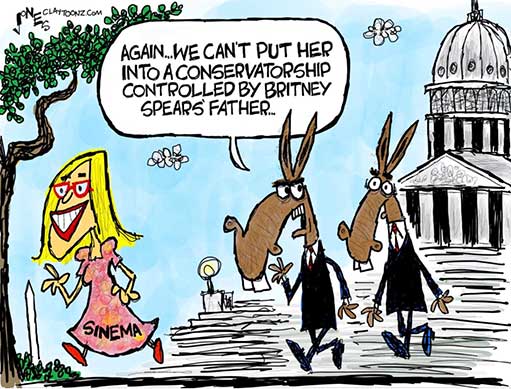 Matthew Cooper: Stay Calm. Biden's Presidency Is Not "On the Line" with Build Back Better
The question isn't just what happens with Build Back Better—a historic mash-up, a Great Society/New Deal confluence of programs in one bill. Democrats all agree that there's a lot in there to love, from child leave to green energy to hearing aids. But as a matter of politics, all sides seem to implicitly believe that failing to pass the act dooms the Democrats next year.
Let's step back a second and see why that may not be so.
If Build Back Better doesn't pass, Biden can still run on what he's done: overseen the vaccination of what will be more (possibly way more) than 200 million Americans; passed a series of emergency measures that kept the economy from hemorrhaging; and enacted the American Rescue Plan Act, with its stimulus checks and health insurance subsidy.
It seems odd that the administration and Congress treat the American Rescue Plan Act as an afterthought rather than a national Narcan that brought us back to life. Biden can also brag about leveraging his power for popular mask mandates. He can brag about bringing an end to the unpopular war in Afghanistan (albeit without glory), and ending the insanity and corruption of the Trump years. Those are things to run on. The economy seems to be on a good trajectory, inshallah.
But will the public say that, since Democrats control both chambers, they're dolts because they couldn't pass the president's bill? I doubt it. It may give Biden a reason to argue in the midterms that he needs a real majority in Congress, not a precariously thin one that one intransigent senator can scuttle. The collapse of Build Back Better might give him and members an excellent chance to make a public case for killing or curtailing the filibuster. What's more, if the failure of Build Back Better led to the passage of a voting rights bill, that could potentially do more to help the party than anything else.
I don't know where this all ends. I tend to think that Schumer and Pelosi can and will pass a bipartisan infrastructure bill and Build Back Better in some limited form, maybe by another name. They might shorten the bill's duration from 10 to five years or excise some significant chunks until next year. Even if it doesn't pass, however, it's not the Democrats' last chance at holding on to their majority. Their fate has much more to do with protecting the nation from the ravages of viral mutations than anything else. https://washingtonmonthly.com/2021/10/01/stay-calm-bidens-presidency-is-not-on-the-line-with-build-back-better/
Benjamin L. Ginsberg: Don't be afraid of the election audits — they may be our only ticket out of this mess
Bring on the audits.
Really. As a Republican election lawyer who has participated in more than 30 post-election recounts, contests and audits, I am extremely confident: They won't find anything. The massive fraud that former president Donald Trump claims tarnished the 2020 election has been and will remain illusory — because it didn't exist.
But audits, I believe, can be the friend of sanity, helping everyone in the political process, especially the Republicans who understand that convincing their voters that elections are hopelessly rigged is no way to win elections.
Denying reality is not a successful electoral strategy. My argument to Republicans is simple: In the end, Trump's elections-are-rigged message is going to hurt not only our democracy but also Republicans more than it hurts Democrats.
So to the extent that some of those who have bought into Trump's delusional claims of a stolen election can be dislodged from this view by the repeated conclusions of the audits he himself has called for, my advice is: Bring it on. Welcome them with open arms. The furies have already been unleashed. And if there's a better plan to dispel the "big lie" out there, no one's described it.
The status quo is not sustainable, Trump is corroding American democracy with his unproven charges of fraudulent elections. Almost 30 percent of the electorate — and an astonishing 66 percent of Republicans — say they buy into Trump's "big lie." Constant fact-checking and reprobation by mainstream media outlets and good-government groups have not budged that number. https://www.washingtonpost.com/opinions/2021/10/01/ben-ginsberg-election-audits-upside-big-lie/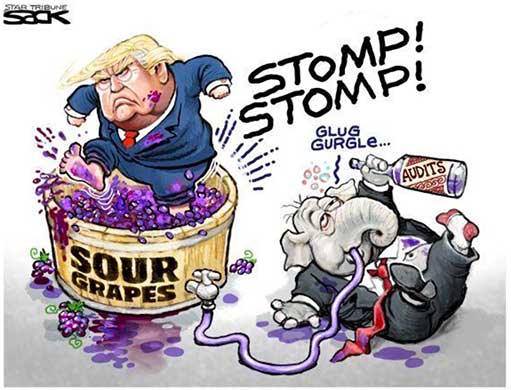 Jennifer Rubin: Don't give up on Texas, Democrats
Republicans now seem poised to accomplish what Democrats have not been able to do: The GOP has alienated sufficient numbers of voters outside their hardcore base to put the state in play in 2022 in gubernatorial and congressional contests and beyond.
A new Quinnipiac poll suggests Republicans' radicalism has put them at odds with a majority of Texas voters. In the wake of the Texas law offering bounties to "turn in" those seeking an abortion after six weeks of pregnancy, with no exceptions for rape or incest, the poll reports that 77 percent of state residents say abortion should be legal in cases of rape or incest, including 66 percent of Republicans. Some 72 percent of Texans do not want the law enforced, and 60 percent want to keep Roe v. Wade in place.
Even on a quintessentially Texan issue such as guns, voters are not in sync with MAGA politicians. The pollsters found: "Roughly two-thirds (67 percent) of voters, including 58 percent of gun owners, say allowing anyone 21 years of age or older to carry handguns without a license or training makes Texas less safe, while 26 percent say it makes Texas safer. Half of voters (50 percent) say it's too easy to carry a handgun in Texas, while 44 percent say it's about right, and 4 percent say it's too difficult."
Like the rest of Americans, most Texans support vaccine mandates for health-care workers (57 percent to 36 percent) and for teachers (54 percent to 40 percent). When it comes to businesses requiring a vaccine (without a testing alternative), opinion is evenly divided, with 45 percent in favor and 47 percent opposed (a statistical tie).
Abbott's polling numbers have crashed in the aftermath of his attempt to blame migrants crossing the border illegally for the rise in covid-19 infections, passage of the abortion bounty law and his signature attempt to impose new barriers to voting.
It's in this political environment that Matthew Dowd, a former senior adviser to President George W. Bush who has backed a slew of notable Texas Democrats, has emerged as a Democratic candidate for lieutenant governor. His announcement video conveys his values-oriented approach to politics.
Dowd is betting that Texans want something other than pandering to the MAGA base. "The Texas Republican politicians are completely out of step with Texas values like integrity and community and no longer govern with common sense, common decency or for the common good," he told me on Saturday. "They put their 'me' over our 'we.' "
At a time when Texas Republicans are neglecting the health of residents, pitting neighbor against neighbor and launching an assault on democracy based on the "big lie" of a stolen election, Dowd will test whether a former Republican (who cannot be written off as a left-winger) can break through where other Texas Democrats have failed. If he can, Dowd may encourage other disaffected Republicans to run as Democrats in conservative states. They may be well suited to repudiate a Republican Party whose extremism, cruelty, authoritarianism and deceit are anything but conservative. https://www.washingtonpost.com/opinions/2021/10/03/dont-give-up-texas/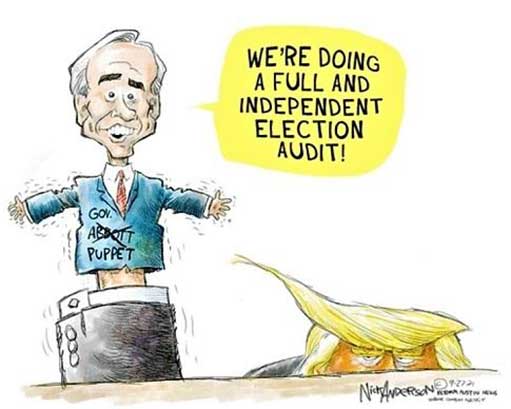 Doyle McManus: Warning: Jan. 6 was not a one-time event
Nine months ago, when followers of President Trump stormed the Capitol to halt the election of President Biden, the insurrection appeared to be the work of an extremist fringe led by right-wing militias and pro-Trump zealots.
But election denialism, the movement that spawned the uprising, has turned out to be much larger, more durable and every bit as worrisome as the violence of Jan. 6.
Stoked relentlessly by Trump, the belief that Biden stole the election has become a tenet of faith for most Republican voters.
A CNN poll last month found that 78% of Republicans say Biden lost the election. Almost 6 in 10 said "believing that Donald Trump won the 2020 election" is an important part of being Republican — right up there with low taxes and limited government.
Another survey, the Economist/YouGov poll, found that election denialism has been growing. In January, only 33% of Republicans said Biden won the presidency "legitimately"; last month, it was down to 26%.
It's tempting to consider this as merely more evidence of what psychologists call "motivated reasoning" — the tendency to believe only those facts (in this case, imaginary facts) that conform with your partisan views.
But it's more dangerous than that. It means a Jan. 6-style insurgency could happen again. https://www.latimes.com/politics/story/2021-10-03/warning-january-6-was-not-a-one-time-event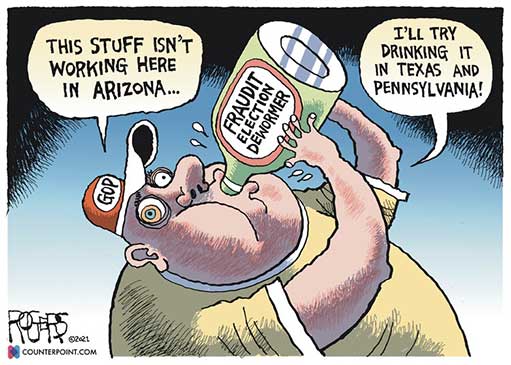 Max Boot: The GOP has become the stupid party — and proud of it
In the 1980s, when I became a Republican, the GOP took pride in describing itself as the "party of ideas." But under Trump's leadership, Republicans have reclaimed their old reputation, dating back to the 1950s, as the "stupid party." What's even more telling: This is not a source of shame or embarrassment for the party's populists. They're the stupid-and-proud-of-it party.
House Speaker Nancy Pelosi (D-Calif.) responded to House Minority Leader Kevin McCarthy's (R-Calif.) criticism of a mask mandate by saying, "He's such a moron." My brilliant colleague Dana Milbank carefully examined this charge and concluded it was "mostly true." Yet McCarthy is a veritable brainiac compared with many of his GOP colleagues.
On July 30, Rep. Elise Stefanik (R-N.Y.) praised Medicare and Medicaid for protecting "the healthcare of millions of families" and warned: "To safeguard our future, we must reject Socialist healthcare schemes." Somehow Republicans miss the obvious contradiction between defending Medicare/Medicaid and assailing socialized medicine.
For some Republicans in Congress, of course, acting dumb comes more naturally than for others. Take Rep. Louie Gohmert (R-Tex.) — please. He warns that the Green New Deal, which hasn't actually passed, is already ushering in an avian apocalypse. Birds that aren't killed by windmills, he said, are spontaneously combusting while flying over solar panels. He acts as if "flamers" — yes, that's the term he uses — are actually a big thing. In fact, fossil fuel plants kill many more birds — and people — than solar arrays. Little wonder that, as Gohmert himself admitted, people think he is "the dumbest guy in Congress."
Hold my dunce cap, says Rep. Marjorie Taylor Greene (R-Ga.). She doesn't believe in evolution but does believe in Jewish space lasers. Then there's Rep. Madison Cawthorn (R-N.C.), who tweets that "1984 is a great fiction novel to read." As opposed to a great nonfiction novel? https://www.washingtonpost.com/opinions/2021/10/04/gop-proud-of-its-own-stupidity/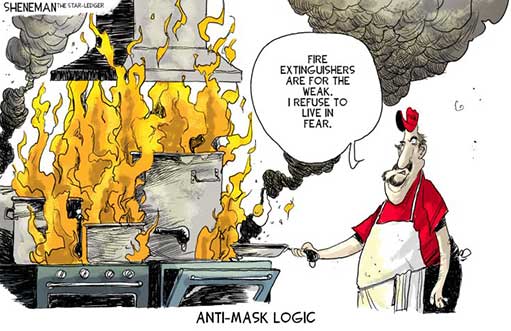 Catherine Rampell: If Democrats must scale down their ambitions, they should prioritize investments in the young and the future
There are a lot of admirable ideas in the Democrats' agenda. In a world with unlimited resources (or, at least, more pliable senators from West Virginia and Arizona), they might all be worth doing. But given the constraints, Democrats should prioritize the several policies that represent investments in the future.
Specifically: climate change and kids.
"Building Back Better" almost by definition requires investing in a lower-carbon future, to literally keep the planet habitable. We have a sense of which policies are likely to be most effective. Those policies may not be the exact array of climate programs that Democrats currently offer. (A carbon tax would be more effective at reducing emissions than pretty much anything Democrats are seriously considering, and it would have the added benefit of raising money.)
Their other priorities must include investing in children, particularly low-income children, such as through universal, high-quality pre-K; and a generous child tax credit that aims its firepower at families with low or zero earnings, so that more children are lifted out of poverty. Reducing child poverty is both a humanitarian and economic concern. Investing in children suffering from poverty helps them grow up to become more productive adults, who earn more money, have better health and need fewer services.
Many times Biden has said, "Show me your budget, and I'll tell you what you value." His party has tried to wriggle out of the moral implications of that statement by pretending its budget can accommodate every desirable program. Now Democrats must prove what they actually value most. https://www.washingtonpost.com/opinions/2021/10/04/if-democrats-must-scale-down-their-ambitions-they-should-prioritize-investments-young-future/