May 18, 2023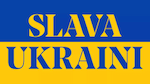 To subscribe to this FREE weekly newsletter simply email jellison@san.rr.com with "subscribe" as the subject.
LITIGATION TRACKER
Pending Criminal and Civil Cases Against Donald Trump

. https://www.justsecurity.org/75032/litigation-tracker-pending-criminal-and-civil-cases-against-donald-trum
THIS WEEK'S BEST QUOTES .....
"Soros reminds me of Magneto  (a villain character from the X-Men comic book franchise. Magneto is a superhuman who has the power to create and control magnetic fields.)…You assume they are good intentions. They are not. He wants to erode the very fabric of civilization. Soros hates humanity." — Elon Musk, who has overseen an increase of antisemitism and other hate speech on Twitter since he bought the social media platform last year, did not give a reason for singling out Soros. But he made his comments three days after George Soros's investment fund reported that it had sold all its stock in Tesla. https://twitter.com/elonmusk/status/1658294821679951872

"We must defeat the Soros-Funded DAs, stop the Left's pro-criminal agenda, and take back the streets for law abiding citizens. We stand with Good Samaritans like Daniel Penny (the white ex-Marine charged with manslaughter for placing Jordan Neely, a Black schizophrenic homeless person, in a chokehold on a New York subway train). Let's show this Marine... America's got his back." —Ron DeSantis https://twitter.com/RonDeSantisFL/status/1657212176178855939

"If people don't go to jail for this, the American people should just stand up and say, 'Listen, enough's enough, let's don't have elections anymore.'" — Sen. Tommy Tuberville (R-AL), expressing outrage over the Durham report. https://www.al.com/news/2023/05/tuberville-on-durham-report-if-people-dont-go-to-jail-lets-dont-have-elections-anymore.html

"Let me just say, the Trump culture of winning is alive and well in Kentucky!" — Daniel Cameron (R) after winning the GOP nomination for governor. Ron DeSantis had backed his challenger, Kelly Craft (R). https://www.politico.com/news/2023/05/16/3-takeaways-from-kentuckys-big-primaries-00097311

"I look at a White nationalist as a Trump Republican. That's what we're called all the time, a MAGA person, that's what I'm just that." — Sen. Tommy Tuberville (R-AL), trying and failing on CNN to clarify his recent comments on white nationalists. https://www.cnn.com/2023/05/11/politics/tommy-tuberville-white-nationalist-military-comments/index.html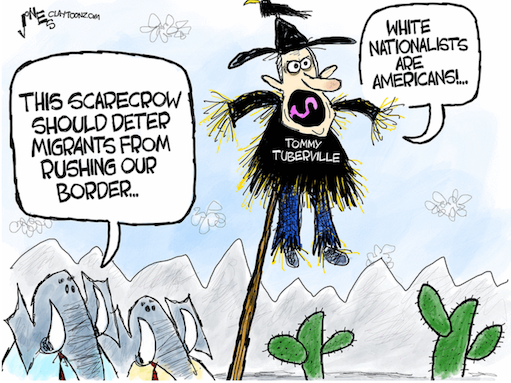 "If Congress fails to do that, it really impairs our credit rating. We have to default on some obligation, whether it's Treasuries or payments to Social Security recipients. That's something America hasn't done since 1789. And we shouldn't start now. So we've not discussed what to do." — Treasury Secretary Janet Yellen.
https://www.bloomberg.com/news/articles/2023-05-12/yellen-says-only-good-outcome-is-congress-raising-debt-ceiling#xj4y7vzkg
"Polls in May 2023 are worth as much as Theranos stock." — Former Obama campaign manager David Plouffe.
https://www.nytimes.com/2023/05/05/us/politics/ramaswamy-speeches.html
"Performative cruelty, preening selfishness, bluster, hatred, insults, lies—it was a grotesque display made even worse by the fact that the grotesquerie was entirely predictable." — Megan Garber's description of Donald Trump on CNN's town hall.
https://www.theatlantic.com/culture/archive/2023/05/trump-cnn-town-hall-network-news-making-business/674028/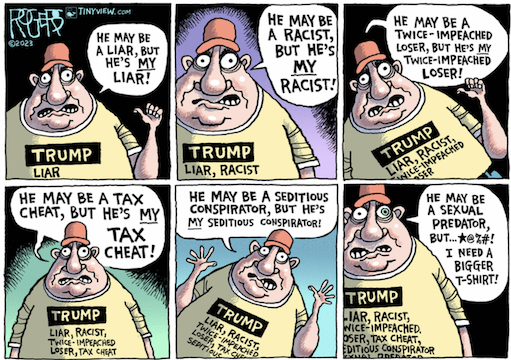 "President Trump showed a comfortable command of the room. He had an exquisite knowledge of the facts." — Rep. Matt Gaetz (R-FL), describing Donald Trump's town hall performance on Newsmax.
https://www.mediaite.com/politics/matt-gaetz-claims-trump-had-an-exquisite-knowledge-of-the-facts-in-cnn-town-hall/
"Tommy Tuberville, the third-year senator believes Pentagon leaders are forcing troops to read liberal books. That they are helping provide abortion services. And, in new remarks the past few days, that they are inappropriately driving 'white nationalists out of the service. … These positions have placed Tuberville — whose military background consists of using war metaphors to inspire his teams during three decades coaching college football — in the spotlight as the leading conservative antagonist to the Defense Department." — Paul Kane.
https://www.washingtonpost.com/politics/2023/05/13/tommy-tuberville-white-nationalists/
I have been in those rooms with him when he met with those leaders, I believe they think he's a laughing fool. And the idea that somehow his presence in office would have deterred Putin is flatly wrong. — John Bolton on Donald Trump saying he has strong relationships with high profile leaders on the world stage.
https://www.politico.com/news/2023/05/16/donald-trump-fool-world-leaders-00097103
VIDEOS ...
"My Republican colleagues want to talk about keeping DC streets crime free. They can't even keep the halls of Congress crime free.. My freshman colleague has just been indicted on 13 counts…" — Rep. Jasmine Crockett (D-Dallas).
https://twitter.com/Acyn/status/1658520310130548739
"By the way, you want to meet some gay people… go to the Republican caucus meeting in the United States Senate… I am just saying, they are throughout the Republican Party in South Carolina." — Joe Scarborough, on Morning Joe.
https://twitter.com/andrewfeinberg/status/1658825773778698244
Rep. Greene: "Is this funny to you? Is babies being murdered in the womb funny to you? Because you're smirking and laughing at me right now."

Witness Amy Spitalnick: "What's not funny are the Black people and Hispanic people and Jewish people and Muslim people who have been murdered in synagogues, in church, in supermarkets, in mosques, by white supremacists."
https://rumble.com/v2o6fg4-witness-laughs-at-greene.html
A pro-Joe Biden super PAC's advertisement casting the president as a defender of key rights it says are at stake in the next election.
https://www.youtube.com/watch?v=HN_LDaXKa-o
Donald Trump was questioned by Kaitlan Collins at CNN's Town Hall in New Hampshire:
TRUMP: Are you ready? Can I talk?
COLLINS: Yeah, what's the answer?
TRUMP: Do you mind?
COLLINS: I would like you to answer the question.
TRUMP: Okay, it's very simple to answer.
COLLINS: That's why I asked it.
TRUMP: You are a nasty person. I'll tell you.
https://twitter.com/TheInsiderPaper/status/1656517055288320002\
"I support Mr. Gaetz's effort to send a message to the ATF." -- Rep. Jim Jordan (R-OH) avoids answering Rep. Adam Schiff's (D-CA) yes-or-no question on if he supports Rep. Matt Gaetz's (R-FL) efforts to defund the ATF.
https://twitter.com/HeartlandSignal/status/1656409430819328002
"Unfortunately, we can't track down the informant. We're hopeful that the informant is still there… We we're hopeful that we can find the informant." — Rep. James Comer (R-KY) telling Fox News that Republicans had lost track of a top witness in the investigation of President Biden and his family.
https://www.youtube.com/watch?v=ZRVPbP89gDQ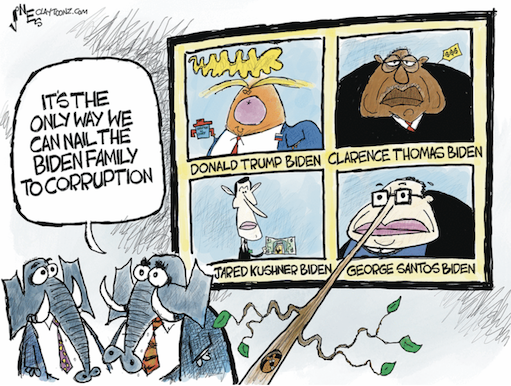 ---
IN THIS ISSUE
IN THE NEWS
OPINION
Andy Borowitz: George Santos Pleads Nonexistent
In what legal scholars are calling a highly unorthodox strategy, Representative George Santos has pleaded nonexistent in federal court.
Though Santos's claim not to exist was given long odds of succeeding, he forcefully made his case for his own unreality.
"Your honor, I stand before you, a fictitious character," Santos proclaimed.
The New York congressman argued that, since he does not exist, all charges against him should be dropped, but he promised to submit to the judicial process in his cinematic universe.
https://www.newyorker.com/humor/borowitz-report
Florida teacher investigated by state agency for showing Disney movie in class
A Florida teacher is under investigation by the state Department of Education after what she believes is a targeted attack by a school board member who took issue with Disney's 2022 movie "Strange World," the first Disney movie with an out, gay character, was shown in her classroom
https://www.tallahassee.com/story/news/local/state/2023/05/14/florida-teacher-investigated-by-desantis-admin-for-showing-disney-film-strange-world/70211841007/.
DeSantis signs bill to defund DEI programs at Florida's public colleges
Florida Gov. Ron DeSantis (R) signed a bill into law Monday barring the state's colleges and universities from spending money on diversity, equity and inclusion programs, and limiting how race can be discussed in many courses.
The law also forbids public colleges from offering general education courses — those that are part of a required curriculum for all college students — that "distort significant historical events," teach "identity politics," or are "based on theories that systemic racism, sexism, oppression, or privilege are inherent in the institutions of the United States and were created to maintain social, political, or economic inequities."
The Florida legislation has been met with backlash at both the state and national level, where higher education experts and First Amendment advocates say the state is trampling on academic freedom. "It's basically state-mandated censorship, which has no place in a democracy," Irene Mulvey, president of the American Association of University Professors, said in a recent interview with The Washington Post.
https://www.washingtonpost.com/education/2023/05/15/desantis-defunds-dei-programs-florida-colleges/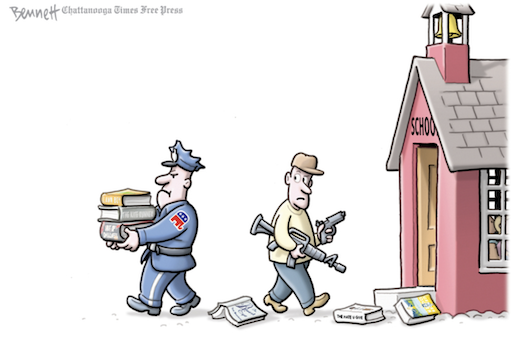 Trump puts DeSantis in a bind on 2020: Can he bring himself to say Trump lost?
The Florida governor — who caught a break in Iowa over the weekend when severe weather kept Trump away from counter-programming his trip to the state — is seeking to persuade Republicans he's their only hope of defeating President Joe Biden. But implicit in DeSantis' argument that he is a more electable alternative to Trump is the idea that Trump actually lost.
The fundamental problem for DeSantis — underscored even by blunter messaging from the super PAC supporting him — is that he can't bring himself to say it.
https://www.politico.com/news/2023/05/15/trump-2020-election-desantis-bind-00096852
DeSantis signs slew of anti-transgender rights measures into law, affecting bathrooms, healthcare, and pronouns
Gov. Ron DeSantis signed four bills into law Wednesday that will deeply disrupt the lives of transgender people in the state, whether it be over access to healthcare, bathroom use, lessons about LGBTQ+ topics, or pronouns in schools.
https://www.businessinsider.com/desantis-authorizes-slew-of-anti-trans-laws-in-florida-2023-5
.
What Everyone—Except the U.S.—Has Learned About Immigration
Migration to affluent countries is at record highs, and some nations short of workers are overcoming political opposition to open their borders even wider, hoping to fill jobs and ease inflation.
Government actions to attract foreign nationals for skilled and unskilled jobs have spread from Germany to Japan and include countries with longtime immigration restrictions and some with a populist antipathy to streams of foreign workers.
The U.S. remains an outlier.
https://www.wsj.com/articles/the-worlds-biggest-economies-cautiously-open-their-doors-to-more-foreign-workers-664c3549
-
Democrat Donna Deegan wins election to become Jacksonville's first female mayor
Former TV anchor Donna Deegan (D) beat JAX Chamber CEO Daniel Davis (R) in a stunning upset for Jacksonville mayor, becoming the first woman ever and only the second Democrat to win a mayor's race here in three decades despite Davis outraising her four-to-one.
https://jaxtrib.org/2023/05/16/donna-deegan-beats-daniel-davis-for-jacksonville-mayor/
After school shooting, Tennessee governor signs bill to shield gun firms further against lawsuits
Tennessee Gov. Bill Lee has signed off on additional protections for gun and ammunition dealers, manufacturers and sellers against lawsuits within a bill that lawmakers passed after a deadly school shooting in March.
https://apnews.com/article/tennessee-gun-lawsuits-shooting-3534e0242e1a2b582b6accddb292d8a6
Texas GOP's broadest attempt yet to erode blue cities' power gets one step closer to becoming law
Republican state leaders' broadest effort to prevent Democratic-run cities and counties from enacting progressive policies — which could drastically limit local government's ability to make rules on areas like labor rights, drought restrictions and even noise complaints — is one step closer to becoming law.
The sweeping legislation — authored by state Rep. Dustin Burrows, a Lubbock Republican — would bar cities and counties from issuing local ordinances that go further than what's already allowed under broad sections of state law, including labor, agriculture, natural resources and finance.
https://www.texastribune.org/2023/05/15/texas-legislature-local-control/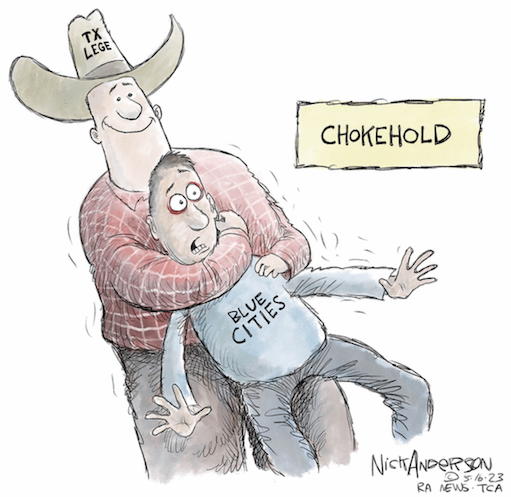 Marjorie Taylor Greene says she will move to impeach US attorney for DC
Rep. Marjorie Taylor Greene (R-GA) said she will move to introduce articles of impeachment against Matthew Graves, the U.S. attorney for the District of Columbia, over his focus on prosecuting cases arising from the Jan. 6, 2021, insurrection.
https://thehill.com/homenews/house/4006840-marjorie-taylor-greene-says-she-will-move-to-impeach-us-attorney-for-dc/
Biden Leads Trump In New Poll
A new Reuters/Ipsos poll finds President Biden leading possible challenger Donald Trump in a presidential race, 44% to 38%.
Among other findings, 63% of voters said they were less likely to support a presidential candidate who backs severe restrictions on abortion.
https://themessenger.com/politics/biden-tops-trump-in-new-poll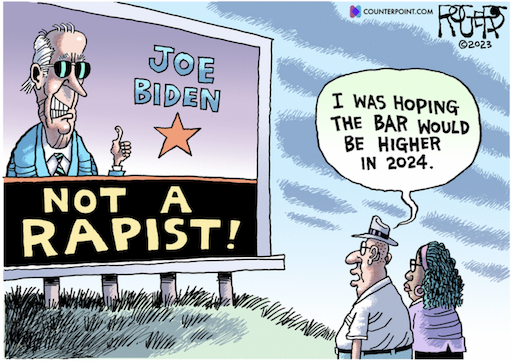 Three GOP-Led States Set to Vote on New Abortion Bans on Tuesday
Three states, South Carolina, Nebraska and North Carolina, all with Republican supermajorities, are poised to debate and vote on abortion bans Tuesday, potentially further chipping away access to care across the country and creating an abortion desert across the South.
All three bans would take effect upon being signed by their state's governor.
https://19thnews.org/2023/05/abortion-bans-state-legislatures-nebraska-north-south-carolina/
Abortion laws triggered dozens of health complications, new report says
A new report has identified dozens of examples in which medical providers say pregnant patients received care in the past year that deviated from care they would have received before the Supreme Court overturned Roe v. Wade — a sign, researchers said, of a pattern of serious health complications triggered by abortion bans.
https://www.washingtonpost.com/politics/2023/05/16/ucsf-abortion-study/
Mayorkas impeachment pressure builds inside the House GOP
Speaker Kevin McCarthy is facing fresh pressure from within his ranks – including from key allies and top lieutenants – to launch impeachment proceedings against Homeland Security Secretary Alejandro Mayorkas, putting the speaker in a bind as he tries to show they're taking aggressive action on the border without alienating the party's moderate, so-called majority makers.
https://www.cnn.com/2023/05/16/politics/alejandro-mayorkas-impeachment-pressure-campaign/index.html
AI presents political peril for 2024 with threat to mislead voters
Sophisticated generative AI tools can now create cloned human voices and hyper-realistic images, videos and audio in seconds, at minimal cost. When strapped to powerful social media algorithms, this fake and digitally created content can spread far and fast and target highly specific audiences, potentially taking campaign dirty tricks to a new low.
The implications for the 2024 campaigns and elections are as large as they are troubling: Generative AI can not only rapidly produce targeted campaign emails, texts or videos, it also could be used to mislead voters, impersonate candidates and undermine elections on a scale and at a speed not yet seen.
AI experts can quickly rattle off a number of alarming scenarios in which generative AI is used to create synthetic media for the purposes of confusing voters, slandering a candidate or even inciting violence.
https://apnews.com/article/artificial-intelligence-misinformation-deepfakes-2024-election-trump-59fb51002661ac5290089060b3ae39a0
Trump Changed GOP Rules to Make Winning the Nomination Even Easier — for Trump
Republicans seeking to keep Donald Trump from becoming their party's nominee will have to overcome rules even more favorable to the former president than the ones that helped him clinch the 2016 nomination.
In 2024, more states will award delegates through winner-take-all primaries — a system that helped Trump when opponents divided the vote, allowing him to be awarded all or most of the delegates with less than majority support.
https://www.bloomberg.com/news/articles/2023-05-14/trump-has-easier-path-to-2024-nomination-with-latest-republican-rules
RFK Jr.: Ron DeSantis invited me to breakfast, said "he wanted to burn the NIH to the ground"
Florida Gov. Ron DeSantis (R) told vaccine skeptic Robert F. Kennedy, Jr. that he wanted to burn the National Institutes of Health to the ground, according to a new interview with the Democratic presidential candidate, Semafor reports.
Kennedy said that DeSantis invited him to breakfast during the pandemic, to discuss what Kennedy described as his "science-based response" to the crisis.
https://www.semafor.com/article/05/10/2023/rfk-jr-ron-desantis-nih
Polling suggests public still struggles with debt ceiling basics
The latest Washington Post/ABC News poll found that Americans would blame a debt ceiling crisis on congressional Republicans and President Joe Biden in roughly equal measure. That didn't make a lot of sense — only one side of the political divide is threatening to harm Americans deliberately — but the data served as a timely reminder that much of the country isn't following the fight closely.
But that's not the only problem. The Wall Street Journal reported yesterday on the results of its latest national survey.
Many voters see few good options for policy makers as President Biden and congressional Republicans work in an effort to avert the first-ever default by the government as soon as next month. 45% of respondents to a recent Wall Street Journal poll said they didn't favor Congress lifting the debt ceiling, the mechanism used to avoid default in the past. Some 44% favor lifting it. Republicans tend to be more skeptical, with 75% of GOP voters opposed to Congress lifting the debt ceiling, according to the survey.
https://www.msnbc.com/rachel-maddow-show/maddowblog/polling-suggests-public-still-struggles-debt-ceiling-basics-rcna84031
Rape, incest exceptions to Louisiana abortion ban rejected by GOP lawmakers
Republican lawmakers in Louisiana rejected legislation Wednesday that would add exceptions in cases of rape and incest to one of the strictest abortion bans in the country.
https://apnews.com/article/louisiana-abortion-rape-incest-ban-ed103502c56a48b96e66a3d8a7a0379c
Alabama would prosecute abortion as murder under newly introduced bill
HB454, introduced by Rep. Ernie Yarbrough, R-Trinity, would repeal the standing provision that prohibits prosecution following an abortion.
The bill could lead to prosecutions for anyone who terminates a pregnancy after fertilization, though it retains protections for people who are victims of domestic violence of assault.
https://www.al.com/news/2023/05/alabama-would-prosecute-abortion-as-murder-under-newly-introduced-bill.html
House Republicans now want to include border legislation in their list of demands for a debt ceiling deal.
Key GOP lawmakers are signaling they want border policies in the mix as congressional leadership and the White House try to negotiate a debt ceiling deal, the day after Republicans passed a sweeping border and immigration bill.
It was a GOP wishlist that included restarting construction of the U.S.-Mexico border wall and placing new restrictions on asylum seekers.
https://www.politico.com/minutes/congress/05-12-2023/tying-border-to-debt/
What's Driving Record Levels of Migration to the U.S. Border?
While migration to the U.S. southern border has always fluctuated, the pandemic and the recession that followed hit Latin America harder than almost anywhere else in the world, plunging millions into hunger, destitution and despair.
A generation of progress against extreme poverty was wiped out. Unemployment hit a two-decade high. Russia's invasion of Ukraine choked off a key pipeline for grain and fertilizer, triggering a spike in food prices.
Economic shocks were worsened by violence, as conflict between armed groups festered in once relatively peaceful countries and raged in places long accustomed to the terror.
https://www.nytimes.com/2023/05/11/world/americas/title-42-migration-us-border.html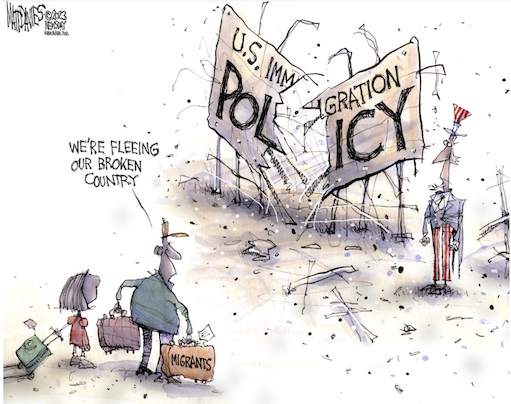 Trump Deepened His Legal Jeopardy
The most heated exchange that Trump had with CNN interviewer Kaitlan Collins was over the special counsel investigation into his possession of hundreds of presidential records, including more than 300 individual classified documents, at his private club, Mar-a-Lago, after he left office. And it was the area in which he walked himself into the biggest problems.
Said Trump: "I was there and I took what I took and it gets declassified… I had every right to do it, I didn't make a secret of it. You know, the boxes were stationed outside the White House, people were taking pictures of it."
In what will be of great interest to the special counsel, Jack Smith, Trump would not definitively rule out whether he showed classified material to people, something investigators have queried witnesses about, in particular in connection with a map with sensitive intelligence.
https://www.bostonglobe.com/2023/05/11/nation/five-takeaways-trumps-unruly-cnn-town-hall/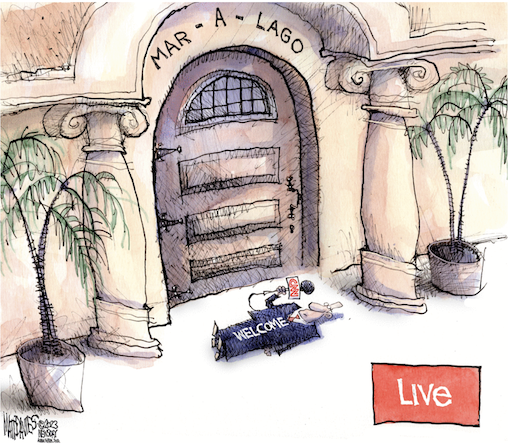 E. Jean Carroll May Sue Trump a Third Time After 'Vile' Comments on CNN
E. Jean Carroll is weighing whether to file a new defamation lawsuit against Donald Trump in the wake of his diatribe against her during a CNN town hall Wednesday night, when he said her claim of a decades-old sexual assault was fake and a made-up story,
https://www.nytimes.com/2023/05/11/nyregion/e-jean-carroll-trump-defamation.html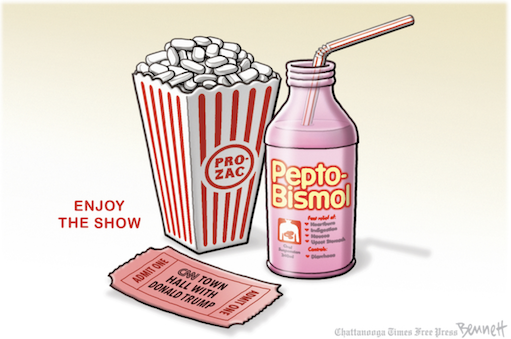 Yellen Calls Invoking 14th Amendment to Raise Debt Limit 'Legally Questionable'
Treasury Secretary Janet Yellen downplayed the possibility that President Biden could essentially ignore the debt limit by invoking the 14th Amendment, calling the idea "legally questionable."
https://www.nytimes.com/2023/05/11/us/politics/debt-limit-yellen-14th-amendment.html
CNN Loses to Newsmax in Primetime Ratings Two Days After Trump Town Hall
Two days after the network pulled in more than 3.3 million viewers for its widely criticized town hall with former President Donald Trump, CNN found itself in fourth place among cable news networks in primetime.
Worse yet, it finished behind MAGA channel Newsmax, which until recently was barely nabbing a nightly audience of 100,000. 
https://www.thedailybeast.com/cnn-loses-to-newsmax-in-primetime-ratings-two-days-after-trump-town-hall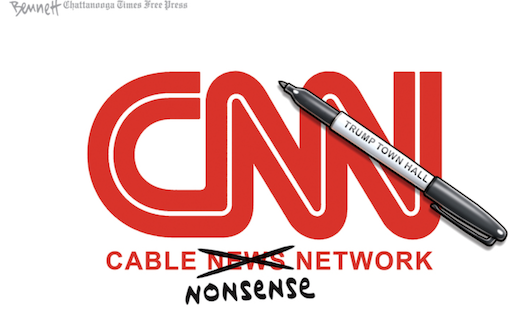 Rudy Giuliani said he and Trump were selling pardons for $2m apiece, ex-aide claims
A former aide to former Trump attorney Rudolph Giuliani says he told her the ex-New York City mayor and then-president Donald Trump were offering to sell presidential pardons for $2 million apiece, according to court documents.
https://www.independent.co.uk/news/world/americas/us-politics/rudy-giuliani-trump-pardons-lawsuit-b2339431.html
Rudy Giuliani sued by former associate alleging sexual assault and harassment
A former associate of Rudy Giuliani sued the former New York mayor, presidential candidate and attorney to Donald Trump for $10m on Monday, alleging "abuses of power, wide-ranging sexual assault and harassment, wage theft and other misconduct" including "alcohol-drenched rants that included sexist, racist and antisemitic remarks".
Filed in New York state, Noelle Dunphy's suit includes the allegation that Giuliani "often demanded oral sex while he took phone calls on speaker phone from high-profile friends and clients, including then-President Trump".
Giuliani is alleged to have told Dunphy "he enjoyed engaging in this conduct while on the telephone because it made him 'feel like Bill Clinton.'"
https://www.theguardian.com/us-news/2023/may/15/rudy-giuliani-lawsuit-noelle-dunphy-sexual-assault.
THE DAILY GRILL
The Turkish government asked Twitter to censor its opponents right before an election and @elonmusk complied — should generate some interesting Twitter Files reporting. — Matthew Yglesias https://twitter.com/elonmusk/status/1657422401754259461

VERSUS

Did your brain fall out of your head, Yglesias? The choice is have Twitter throttled in its entirety or limit access to some tweets. Which one do you want?— Elon Musk responds https://twitter.com/elonmusk/status/1657422401754259461
Michael Hiltzik: A glimpse into the dystopian abyss of President DeSantis' America
Following DeSantis and his hijinks has been what could be described as one of my guilty pleasures. Nothing that happened in Florida had real relevance to our lives here in California; appalling as his policies were, we could afford to watch from a safe distance as DeSantis waged war on LGBTQ+ residents, teachers, universities, anti-discrimination laws, gun safety and so many other the institutions and principles that a sane, inclusive society holds dear.
But things have changed. DeSantis is on the verge of announcing his candidacy for the GOP nomination for president, which will require us to weigh him in the balance as a national political figure. That will be a test for society in general.
But the press hasn't begun to devote sufficient attention to the curious experiment DeSantis has launched, based on the hypothesis that it's possible to win a presidential nomination, not to mention a presidential election, by appealing exclusively to a bloc of racists, antisemites, gun nuts and other nightcrawlers of the far right. An America led by DeSantis as he has portrayed himself thus far would be a dystopian hellhole.
DeSantis has consistently eviscerated LBGTQ+ rights. He has bought into the right-wing hysteria about medical support for transgender youth. Last week, he signed a bill allowing healthcare providers to refuse service to almost anyone due to a "conscience-based objection" — a rule the LGBTQ+ community properly sees as a license to refuse service to them.
Possibly DeSantis thinks he has no other chance against Trump except to out-Trump him. He certainly doesn't have much personal appeal; even his supporters acknowledge that he's uneasy with the retail politics of kissing babies and making nice to donors. When I wrote recently that DeSantis has It's too early to know whether DeSantis will be willing or able to moderate his policies and rhetoric for a national audience or to be convincing if he tries. Judging from the record thus far, he's going to become only more noxious before he's finally ushered off the national stage.
https://www.latimes.com/business/story/2023-05-17/column-a-glimpse-into-the-dystopian-abyss-of-president-desantis-america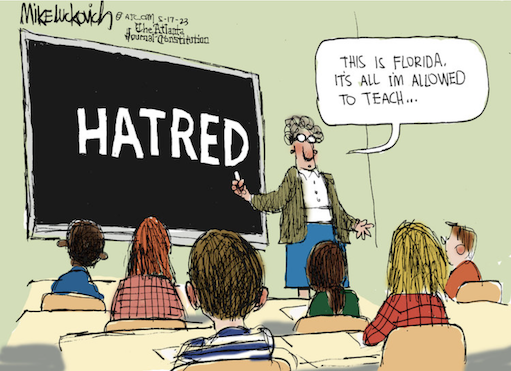 Molly Jong-Fast: Donald Trump's Election Lies Are His Superpower in the GOP Primary
The problem for DeSantis, who appears on the verge of officially entering the 2024 race, is that in order to make the case he is more electable than Trump this time around, he needs to debunk the lie that Trump actually beat Biden last time. As Republican consultant Alex Conant told Politico: "If a candidate can't dispose of a fake issue like who won the election, how can voters expect them to handle the real issues?"
Trump's untruths act as a barrier, a protective wall around him. So perhaps when Trump says that he's built the wall, this is what he means. The problem for Republicans is this Trump-built wall keeps out candidates who could win in the purple states.
https://www.vanityfair.com/news/2023/05/donald-trump-2024-gop-primary-ron-desantis
Rachael Bade, Eugene Daniels and Ryan Lizza: CNN's Shitshow
CNN's New Hampshire town hall with DONALD TRUMP on Wednesday night may have done more to boost his chances of winning the GOP presidential nomination than anything that's happened since the 2020 election.
Over and over again, a self-assured Trump lied and rewrote history. He claimed to have finished the border wall. (He didn't.) He asserted that he'd been exonerated from accusations that he attempted to strong-arm Ukraine into digging up dirt on Biden. (He wasn't.) He refused to apologize to MIKE PENCE for putting him in harm's way on Jan. 6 and insisted that his ex-VP had the power to overturn the election. (He didn't.) He called MICHAEL BYRD — the Black Capitol Police lieutenant who fatally shot ASHLI BABBITT while protecting lawmakers during the storming of the Capitol — a thug. (He isn't.) He called Jan. 6 a beautiful day. (It wasn't.) He defended his infamous grab 'em by the pussy comments. (Really?)
And the live studio audience — which seemed vocally pro-Trump, as if imported from Mar-a-Lago — ate it up. They cheered when he denied moderator KAITLAN COLLINS' factual assertion that he took three hours to tell the Jan. 6 rioters to go home. They applauded when he called E. JEAN CARROLL — who one day earlier was awarded $5 million in damages from Trump for his sexual abuse and defamation of her — a whack job. They laughed when he called Collins nasty and questioned whether she understood what she was talking about.
To her credit, Collins tried to fact-check Trump in real time. She noted over and over again that the 2020 election was not rigged, and that judges — some of them appointed by Trump — had in fact tossed about 60 court cases alleging fraud. She balked when Trump claimed that under the Presidential Records Act, he had the right to take classified documents to his Florida resort. (He doesn't.) She pushed back when he claimed that he never asked Georgia election officials to find him the exact number of votes needed to defeat Biden in Georgia. (He did, and it's on tape.) She rejected his attempts to blame NANCY PELOSI for his supporters rioting at the U.S. Capitol. (She doesn't control the National Guard.)
But the furious pace of his falsehoods made them impossible to counter in real time. Trump just filibustered. And many of Collins' fans came away feeling like CNN had put her — a rising star and widely respected journalist — in a no-win situation.
By the end of the night, the reviews were abysmal. The words disaster and disgrace were plastered all over Twitter. On MSNBC, host ALEX WAGNER called the spectacle an hour of misinformation, lies and disinformation. MATT FULLER, Washington bureau chief of the Daily Beast, railed against the forum as journalism malpractice, evidence that the media has absolutely learned nothing.
It was a complete disaster, one CNN employee told Playbook, arguing that the format — specifically, stacking the audience with Trump supporters who cheered his lies — was a strategic error.
Of course, there was one other person who came out ahead: President Joe Biden.
https://www.politico.com/newsletters/playbook/2023/05/11/how-trump-dominated-cnn-00096382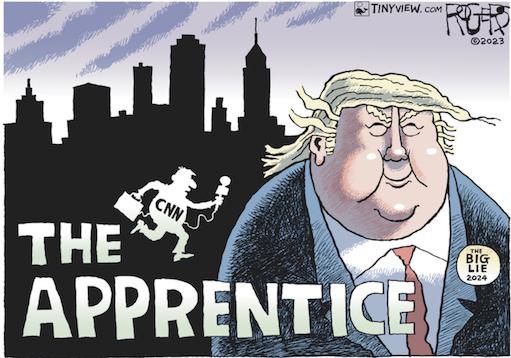 Tom Nichols: CNN Went Full Jerry Springer
Watching Trump for any extended period of time is enervating and deeply uncomfortable. The man is a quivering bag of weird verbal and physical tics. And when he gets rolling, listening to a Trump speech is like standing nearby while someone throws a match into a box of cheap bottle rockets: When the fusillade of annoying noise, misfires, duds, and smoke is over, all that's left is a general stink in the air.
This discomfort is exactly my point: If you want to stop Donald Trump from returning to power, putting him on TV is the way to go. But doing so requires either that you hand him a microphone and let him immolate himself, or that you sit him down with a reporter who will not let up on calling out his lies and fantasies until he melts down.
Last night, however, CNN chose one of the worst possible options. Instead of a candidate interview, CNN Chairman Chris Licht apparently thought it would be a great idea to cast Trump in a remake of The Jerry Springer Show, complete with vulgar jokes, hooting fans, and a mild-mannered host—in this case, the CNN correspondent Kaitlan Collins—stuck with the thankless of job of trying to intervene in the shouting and angry finger-pointing. Instead of an important one-on-one interview with a dangerous and malevolent demagogue, CNN presented another episode of Trump's ongoing reality show.
The result was a disaster that was not only foreseeable but also as predictable as the laws of physics, a cringe-inducing display that damaged CNN's reputation, put one of its rising stars in a no-win situation, cheapened journalism, and undermined our political process—all in the span of little more than an hour.
As many observers have noted, CNN has learned nothing since 2016. Or maybe CNN has learned everything since 2016, and intends to do it all over again.
https://www.theatlantic.com/newsletters/archive/2023/05/cnn-trump-town-hall-reality-tv/674032/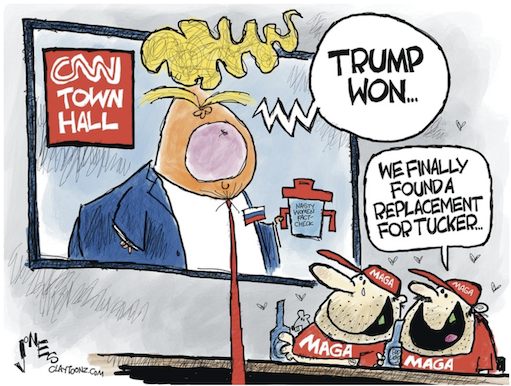 Matthew Continetti: The Very Invisible Republican Primary
Why is Trump doing so well? Is it because he has constructed 'an impenetrable political force field,' as National Review editor in chief Rich Lowry suggests? I'm skeptical. Polls are not the same as elections, and Trump's electoral record is not especially impressive. Most voters do not like him, have voted against him, and more likely than not will vote against him again. Nor has Trump's force field repelled attacks from his fellow Republicans. There haven't been attacks to repel. Trump is advancing toward the GOP nomination and looks competitive against Biden for a simple reason: He faces no resistance.
This has been a truly invisible primary. Historically, the frontrunner comes under attack from his or her rivals.
https://freebeacon.com/columns/the-very-invisible-republican-primary/
Amy Walter: Stop Freaking Out Over Every 2024 Poll
Biden's reelection is predicated on his ability to win over a significant number of voters who don't think highly of him, but who think even less highly of Trump. The hope among Democrats is that the risk of nominating an 82-year-old candidate is just slightly less risky than the one Republicans are taking if they nominate Trump.
Bottom line: don't let your blood pressure be dictated by the polls. A race between two well-defined candidates like Trump and Biden, in a country as politically polarized as this, will be very, very close. Even so, given the antipathy among the public for a Trump v. Biden contest, I'm still not convinced that we'll see a rematch between these two men in 2024.
https://www.cookpolitical.com/analysis/national/national-politics/stop-freaking-out-over-every-2024-poll
Paul Rosenzweig: How Is George Santos Different Than Donald Trump?
Santos is not just a criminal in his own right; he is also a Donald Trump Mini-Me, exemplifying the intersection of the "Big Lie" form of politics and serial criminality. In his indictment, there are lessons to learn about both the degradation of politics and the limits of criminal law's ability to resist that degradation.
The charges against Santos, like those against Bannon, are a template for potential charges involving the Trump campaign. While personal profit is a robust motivation, so is maintaining the narcissistic fiction of a stolen election. Whatever the motivation, it is a crime to lie to those from whom you solicit money.
Bannon was pardoned by Trump for that crime. Santos faces criminal charges. Both are Trumpian fraudsters on a smaller scale. And so, perhaps, the Santos case is a trial run for these types of allegations. If so, Trump may yet face fraud charges as well.
https://www.thebulwark.com/how-is-george-santos-different-from-donald-trump/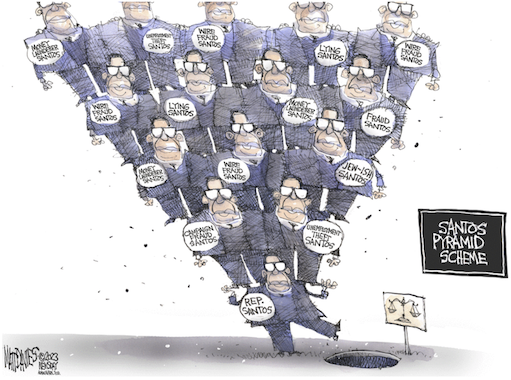 Maureen Dowd: No Playing Ostrich With Trump
Trump is spiraling into even more of a self-deluded narcissist, if that's possible. And he's even more obsessed with numbers — if that's possible. When he was asked by the terrific Kaitlan Collins if he regretted his actions on Jan. 6, he began rhapsodizing about, and exaggerating, the size of the crowd that day.
I have never spoken to a crowd as large as this, he said, adding: They were there with love in their heart. That was an unbelievable — and it was a beautiful day.
He called one of the most heinous days in American history a beautiful day. He called the Black Capitol Police officer who shot Ashli Babbitt, who was trying to break into the House chamber, a thug.
New Hampshire voters in the audience were cheering on Trump, and many even laughed when he crudely re-defamed E. Jean Carroll.
The town hall was enlightening — and frightening. But we needed that reminder to be on full alert, because Trump is not just an unhinged and dangerous extremist; he is also a cunning and dominating insurgent.
The argument that the media should ignore Trump and keep him under a bushel basket is ridiculous. You can't extinguish Trump by not talking to him. He's always going to find a platform.
The task is to challenge Trump and expose him, not to put our fingers in our ears and sing la, la, la.
It strikes me as fundamentally wrong to deny voters a chance to see candidates, and particularly front-running candidates, answering challenging questions from journalists and citizens in open forums, David Axelrod told me Friday. You can't save democracy from people who would shred its norms by shredding democratic norms yourselves.
https://www.nytimes.com/2023/05/13/opinion/trump-town-hall-cnn.html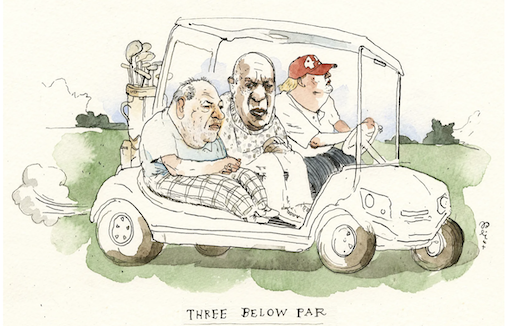 Paul Kane: Tommy Tuberville vs. the U.S. Military
Defending white nationalists, Tommy Tuberville fears a military that is 'going wrong.' The third-year senator believes Pentagon leaders are forcing troops to read liberal books. That they are helping provide abortion services. And, in new remarks the past few days, that they are inappropriately driving 'white nationalists' out of the service. … These positions have placed Tuberville — whose military background consists of using war metaphors to inspire his teams during three decades coaching college football — in the spotlight as the leading conservative antagonist to the Defense Department.
https://www.washingtonpost.com/politics/2023/05/13/tommy-tuberville-white-nationalists/