November 18, 2021
ON THE RECORD. . .
"I'm really worried about a return of Donald Trump this time, because this time, the Velociraptors have figured out how to work the doorknobs." -- David Frum interviewed by Matt Lewis on why Trump's second term would be even worse.

"I'm hoping the president runs for re-election, but for whatever reason that might not be the case, it's hard to believe there would be a short list without Kamala's name on it. She's the vice president of the United States." — Former Sen. Chris Dodd (D-CT).

The nation is "confronting a domestic threat that we've never faced before: a former President who's attempting to unravel the foundations of our constitutional republic, aided by political leaders who have made themselves willing hostages to this dangerous and irrational man. Political leaders who sit silent in the face of these false and dangerous claims are aiding a former President who is at war with the rule of law and the Constitution." -- Liz Cheney in a speech in New Hampshire.

Donald Trump continues to push the big lie during Mike Lindell's interview, "We know what happened...they basically used COVID-19 or the China virus to rig the election, and it's a shame." —  The Republican Accountability Project.

There's a word for the embrace of violence and intimidation Trump's supporters have adopted as a political tool. The word is "fascism. What the United States did not have before 2020 was a large national movement willing to justify mob violence to claim political power. Now it does." — David Frum

"I keep forgetting that you're still alive." — Elon Musk, on Twitter, responding to Bernie Sanders demand "that the extremely wealthy pay their fair share. Period."

The Justice Department had taken on the "wrong guy this time. I'm telling you right now, this is going to be the misdemeanor from hell for Merrick Garland, Nancy Pelosi and Joe Biden." — Steve Bannon vowing Monday to challenge federal contempt charges for refusing to cooperate with a House committee investigating the Jan. 6 attack on the Capitol.

"When I made that speech, it was a magnificently beautiful day. They never gave the credit to the size of the crowd when the crowd went all the way back to the Washington Monument." — Donald Trump about January 6th, the day of the Capitol riot.

"He's a joke, and unfortunately as a resident of the 13th District I don't want the joke to be on us. A lot of folks in the Republican Party recognize that, frankly, if Madison Cawthorn is the future of the Republican Party then the Republican Party doesn't have a future." — Former North Carolina state Rep. Charles Jeter (R), quoted by the Charlotte Observer.

"To say that a bill is right for your district… and something that you helped write, but then you've got to vote against it because you don't want to give the other side a victory? That is a sign of what's broken." — Rep. Don Bacon (R-NE)

Michael Flynn: "There was going to be an epic showdown over the election results.
Ezra Cohen: "Sir, the election is over. It's time to move on."
Flynn: "You're a quitter! This is not over! Don't be a quitter!" — Former Trump national security adviser Michael Flynn trying to enlist Pentagon official Ezra Cohen to help overturn the election.

VIDEOS

"Forty-three years ago this week, I was lying on an airstrip in the jungles of Guyana with five bullet holes in my body. I vowed that if I survived, I would dedicate my life to public service. I lived, and I served." — Rep. Jackie Speier's (D-CA) video announcement that she wouldn't run for re-election begins by retelling how she got her start in politics at the Jonestown massacre.

Are you suffering from #ElectileDysfunction? @MarkRuffalo, @JonathanScott, and Jake Johnson have the cure for more satisfying elections: http://electiledysfunction.us https://twitter.com/representus/status/1458258448395681792
Litigation Tracker: Pending Criminal and Civil Cases Against Donald Trump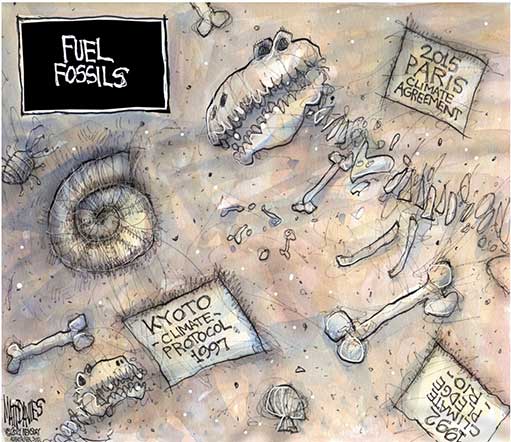 ---
IN THIS ISSUE
IN THE NEWS
OPINION
Andy Borowitz: Bannon Arrested for Contempt of Soap
In what congressional Republicans are calling an act of flagrant overreach by the Department of Justice, the former Donald Trump adviser Steve Bannon has been arrested for contempt of soap.

The basis for the arrest is a rarely enforced 1858 statute requiring White House employees to conform to minimal standards of hygiene during their tenure with the executive branch.

A defiant Bannon said that he would fight the federal government's "outrageous" attempt to make him come into contact with soap and water, and declared that his avoidance of both was a life-style choice.

"You can lock me up but you can't hose me down," he thundered. https://www.newyorker.com/humor/borowitz-report/
Memo from Trump attorney outlined how Pence could overturn election
In a memo not made public until now, then-White House Chief of Staff Mark Meadows emailed to Vice President Mike Pence's top aide, on New Year's Eve, a detailed plan for undoing President Joe Biden's election victory, ABC News' Chief Washington Correspondent Jonathan Karl reports.
'The memo, written by former President Donald Trump's campaign lawyer Jenna Ellis, is reported for the first time in Karl's upcoming book, "Betrayal: The Final Act of the Trump Show" -- demonstrating how Pence was under even more pressure than previously known to overturn the results of the 2020 election.
Ellis, in the memo, outlined a multi-step strategy: On Jan. 6, the day Congress was to certify the 2020 election results, Pence was to send back the electoral votes from six battleground states that Trump falsely claimed he had won.
The memo said that Pence would give the states a deadline of "7pm eastern standard time on January 15th" to send back a new set of votes, according to Karl. https://abcnews.go.com/Politics/memo-trump-attorney-outlined-pence-overturn-election-book/story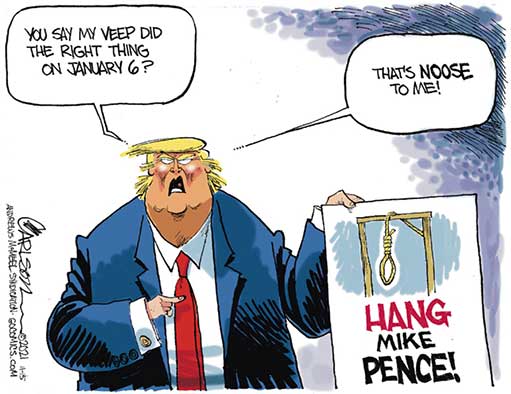 House investigators target the money trail behind January 6 rally
The House select committee is setting its sights on the financing behind events and people associated with January 6, CNN has learned, including money that funded pro-Trump "Stop the Steal" rallies that preceded the attack on the Capitol that day, in an effort to determine whether any election law violations or financial crimes took place.
The Democratic-led panel is focused in part on understanding how event organizers and vendors were paid, and how the two rallies were funded, according to multiple sources familiar with the investigation, including some who have been interviewed by the committee. Investigators also want to know if any funding came from domestic extremists or foreign sources, sources say.
As the committee moves forward with its sweeping probe of January 6, among the many new details CNN has learned is that the committee has divided its work into at least five investigative teams, each with their own color designation.

The 'green' team, for example, is tasked with tracking money, including the funding behind the rallies, as well as untangling the complex web of financial ties between rally organizers and entities affiliated with Donald Trump or his campaign, according to multiple sources. https://www.cnn.com/2021/10/22/politics/house-investigators-target-the-money-trail-behind-january-6-rally/index.html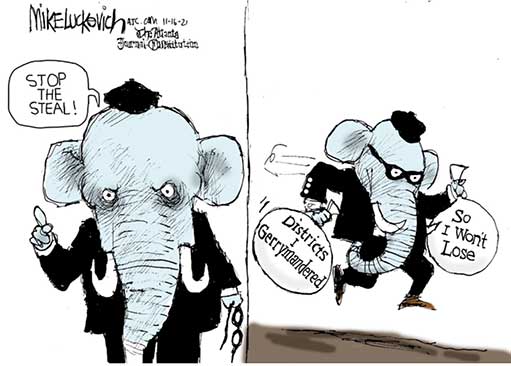 Documents reveal new details of Trump political interference in COVID-19 response
Top political officials in the Trump White House tried to block public health guidance from the Centers for Disease Control and Prevention (CDC) and to eliminate evidence of political interference into scientists' reports on the coronavirus, according to newly released documents from congressional investigators.
The latest documents from a House committee investigating the former administration's response to the pandemic shed additional light on the efforts of some of former President Trump's political appointees to blunt or even block the messages of career officials because they did not align with Trump's rosy projections. https://thehill.com/policy/healthcare/581322-documents-reveal-new-details-of-trump-political-interference-in-covid
Democrats' lofty tax agenda imperiled by resistance from within
To meet the demands of Sen. Kyrsten Sinema (D-Ariz.), the White House agreed to drop a proposed 3 percent tax on taxpayers earning over $5 million, instead agreeing to target the higher tax to those earning more than $10 million, two people familiar with the matter said on the condition of anonymity to discuss the internal negotiations. The move exempted roughly 35,000 of the wealthiest Americans, or approximately .02 percent of the richest 1 percent, from the new levy, according to the most recent Internal Revenue Service data. https://www.washingtonpost.com/us-policy/2021/11/11/billionaire-tax-democrats-wyden/
Nearly Half of Republicans Oppose Teaching About Racism
43% of Republicans oppose teaching about the history of racism in public schools, according to a Monmouth poll. https://twitter.com/kylegriffin1/status/1459166593586454531
Sen. Ron Johnson calls for having Republican lawmakers take over federal elections in Wisconsin
U.S. Sen. Ron Johnson is calling on Wisconsin lawmakers to take over elections and tell local officials to ignore the work of the bipartisan Elections Commission they set up six years ago. 
He contended Republicans who control the Legislature could unilaterally take over federal elections and said Democratic Gov Tony Evers couldn't stop them.
"There's no mention of the governor in the Constitution" when it comes to running elections, Johnson said. "It says state legislatures, and so if I were running the joint —and I'm not — I would come out and I would just say, 'We're reclaiming our authority. Don't listen to WEC  anymore. Their guidances are null and void.'" https://electionlawblog.org/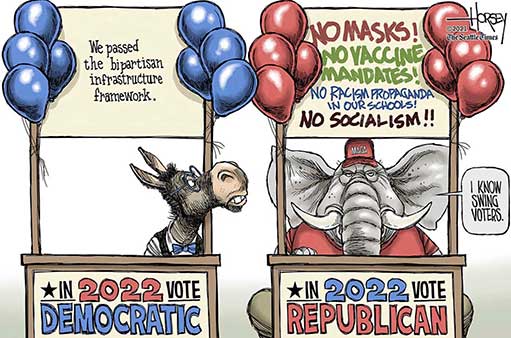 Domestic extremists pushing violence against Congress, school and health officials
Domestic extremists continue to exploit false narratives to promote violence online, calling for attacks on members of Congress and public health and school officials, even as they share information about how to build bombs, according to a new intelligence bulletin by the Department of Homeland Security that paints a picture of persistent danger.
The new National Terrorism Advisory System bulletin, released Wednesday afternoon, replaces an existing bulletin published in August, which said "ethnically motivated violent extremists and anti-government/anti-authority violent extremists will remain a national threat priority for the United States." https://www.nbcnews.com/politics/national-security/domestic-extremists-pushing-violence-against-congress-school-health-officials-dhs-n1283672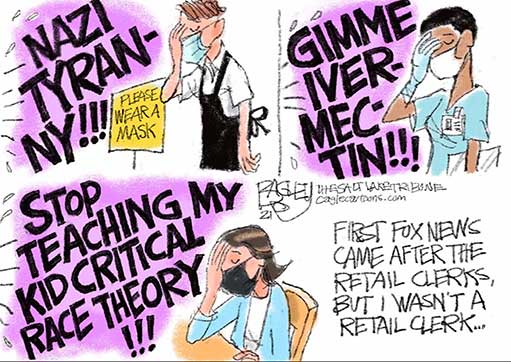 Fox News's shamelessly dishonest attack on President Biden
President Biden purportedly made during a speech on Thursday, when he allegedly referred to legendary baseball pitcher Satchel Paige as a "great negro."
The comment was covered by right-wing outlets like Fox News and The Daily Wire as evidence Biden had said something racially insensitive and isn't being held to the same standard as former President Trump. A clip of it went viral many times over on right-wing Twitter.
Fox & Friends opted for full-frontal dishonesty, deceptively editing Biden's remarks to exclude his mention of the negro leagues and make what he said seem racially insensitive. Shameless lying.
Biden's remark came during a Veterans Day speech while he was honoring former US Ambassador to Hungary Donald Blinken, an Army veteran who's also the father of US Secretary of State Antony Blinken. Biden, joking about being 78 years old and the fact that Donald Blinken was celebrating his 96th birthday, said, "I've adopted the attitude of the great negro at the time, pitcher in the negro leagues, who went on to become a great pitcher in the pros — in Major League Baseball — after Jackie Robinson. His name was Satchel Paige." https://twitter.com/atrupar/status/1459199560279023618
Miami Mayor Wants to Give Residents Free Bitcoin, Become Tax-Free City
Mayor Francis Suarez revealed the latest plans in his fraught mission to turn Miami into a crypto-utopia this week.
In a Thursday interview with CoinDeskTV, Miami Mayor Francis Suarez revealed the city's cryptocurrency has earned $21 million in three months. Suarez also shared that the city would be giving a "Bitcoin yield as a dividend" to residents by working with cryptocurrency exchanges to distribute digital wallets.
That interview comes after New York City Mayor Eric Adams declared a "friendly competition" between the two cities as he intends to turn the Big Apple into the hub of all things crypto through as-of-yet announced policies and initiatives. The moves come as the U.S. is turning into a global hub for the cryptocurrency industry after crackdowns in China, with many mining firms setting up shop in deregulated and energy-abundant Texas, for example. At the same time, politicians on all levels are making overtures to the emerging industry even as Congress seeks to capture billions in tax revenue from it with new laws. https://www.vice.com/en/article/y3vg4y/miami-mayor-wants-to-give-residents-free-bitcoin-become-tax-free-city
Wyoming GOP votes to stop recognizing Cheney as a Republican
The Wyoming Republican Party will no longer recognize Liz Cheney as a member of the GOP in its second formal rebuke for her criticism of former President Donald Trump.
The 31-29 vote Saturday in Buffalo, Wyoming, by the state party central committee followed votes by local GOP officials in about one-third of Wyoming's 23 counties to no longer recognize Cheney as a Republican.
In February, the Wyoming GOP central committee voted overwhelmingly to censure Cheney, Wyoming's lone U.S. representative, for voting to impeach Trump for his role in the Jan. 6 riot at the U.S. Capitol.
Cheney is now facing at least four Republican opponents in the 2022 primary including Cheyenne attorney Harriet Hageman, whom Trump has endorsed. Hageman in a statement called the latest state GOP central committee vote "fitting," the Casper Star-Tribune reported. https://apnews.com/article/donald-trump-liz-cheney-wyoming-casper-1966d793df2baa85e0fecad4026b0e99
The DAILY GRILL
Former President Donald Trump claimed in a statement his "envoy ambassador" Ric Grenell visited the Kosovo-Serbia border to highlight an agreement brokered during his administration. https://twitter.com/JProskowGlobal/status/1458824546665078787

VERSUS

"Outside of his very active imagination, Donald Trump is no longer President and doesn't have any 'envoy ambassadors' representing the United States." — White House spokesperson. https://news.yahoo.com/white-house-mocks-active-imagination-014824121.html

 

To progressives, and particularly to Black activists, Rittenhouse's case is the embodiment of a fundamentally biased policing and justice system.They look at every step of the path Rittenhouse has traveled and ask what would have happened had a Black teen done exactly the same things. https://thehill.com/homenews/state-watch/581391-the-memo-rittenhouse-trial-exposes-deep-us-divide

VERSUS

● Rep. Marjorie Taylor Greene (R-Ga.) has called Rittenhouse an "innocent child."
● Rep. Thomas Massie (R-Ky.) said he had shown "incredible restraint."
● Rittenhouse's mother once received a standing ovation at a Republican Party gathering.
● Tucker Carlson has portrayed Rittenhouse as a patriot who has been left exposed to legal peril because "legitimate authority refuses to do its sworn duty." https://thehill.com/homenews/state-watch/581391-the-memo-rittenhouse-trial-exposes-deep-us-divide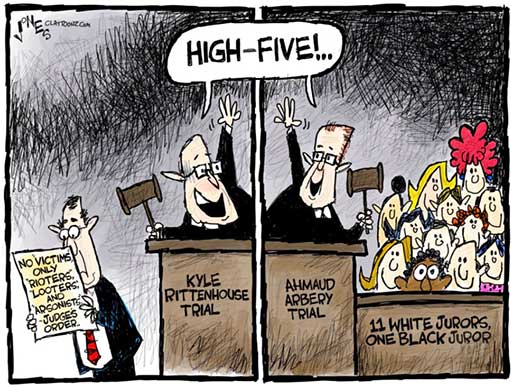 "The cold, hard truth is, Donald Trump led us into a ditch on January 6. The former president lied to us. He lied to every one of us. And, in doing so, he cost us the House, the Senate and the White House. I see, fundamentally, a person who shouldn't be able to hold office again because of what he did around January 6. The country can't survive torching the Constitution. We have to hold fast to the Constitution." — Rep. Anthony Gonzalez (R-Ohio).

VERSUS

"Those people who say that they will defer to Donald Trump have disqualified themselves from being president. Because if you're not willing to stand up to someone… how can you … be standing up for everyone when you're president?" — Former New Jersey Gov. Chris Christie (R) taking a tough opening shot at potential 2024 candidates who plan to decide whether to run based on what former President Trump does.
Lisa Lerer and Astead W. Herndon: Menace Enters the Republican Mainstream
At a conservative rally in western Idaho last month, a young man stepped up to a microphone to ask when he could start killing Democrats.
"When do we get to use the guns?" he said as the audience applauded. "How many elections are they going to steal before we kill these people?" The local state representative, a Republican, later called it a "fair" question.
In Ohio, the leading candidate in the Republican primary for Senate blasted out a video urging Republicans to resist the "tyranny" of a federal government that pushed them to wear masks and take F.D.A.-authorized vaccines.
"When the Gestapo show up at your front door," the candidate, Josh Mandel, a grandson of Holocaust survivors, said in the video in September, "you know what to do."
And in Congress, violent threats against lawmakers are on track to double this year. Republicans who break party ranks and defy former President Donald J. Trump have come to expect insults, invective and death threats — often stoked by their own colleagues and conservative activists, who have denounced them as traitors. https://www.nytimes.com/2021/11/12/us/politics/republican-violent-rhetoric.html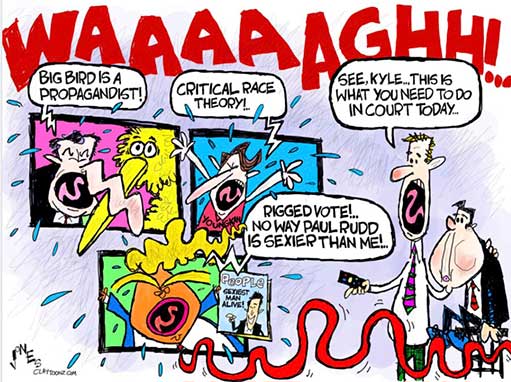 Jonathan Chait: Finally, a senator looking out for the high-seven-figure-income class.
Joe Biden campaigned on a package of well-crafted reforms to restore fairness to the tax code, only to watch his handiwork eaten alive by a handful of centrist Democrats who are hypersensitive to any change that would even slightly inconvenience the rich.
Sen. Kyrsten Sinema (D-Ariz.) reportedly told the administration that raising taxes — by a mere 3 percentage points! — on households earning more than $5 million is too onerous. Sinema would only accept a tax on the real rich people who earn $10 million a year or more, not the working schlubs pulling down a mere $8 or $9 million a year.
I am not aware of any economic principle that would recommend this change as a more efficient method of taxing the rich. I asked Kyle Pomerleau, a tax expert at the conservative American Enterprise Institute, if he knew of any incentive or economic-growth case for Sinema's position. "If anything, the incentive/growth case goes the other way. Generally, you want a lower rate on a broader base of income," he told me. "Instead they went with a higher rate on a narrower base."
So not even the right sees a trickle-down incentive effect. Sinema's stance is motivated by pure compassion. The poor folks scraping by on a high-seven-figure income have to be spared. And, to be sure, every dollar in higher taxes on the rich forfeited means one less dollar in social support for janitors and bus drivers. When Sinema talks about Democrats winning back the working class, this is apparently what she has in mind. https://nymag.com/intelligencer/2021/11/sinema-under-usd10-million-a-year-is-too-poor-for-tax-hikes.html
David Rohde: The January 6th Investigation Gets Closer to Donald Trump
The congressional attempt to expose any direct role that Donald Trump and his top associates played in the January 6th assault on the U.S. Capitol is intensifying. This week, the House select committee investigating the attack issued subpoenas to sixteen former senior Trump Administration and campaign officials, including the former White House adviser Stephen Miller and the former press secretary Kayleigh McEnany. A federal judge roundly dismissed Trump's effort to block his allies from having to testify before the committee, including his erstwhile strategist Steve Bannon. Legal experts suggested that the judge's ruling could prompt Attorney General Merrick Garland to criminally prosecute Bannon for refusing to testify, a step that may induce others to coöperate. And, late on Thursday, the committee threatened to hold Trump's former White House chief of staff Mark Meadows, who spent hours with Trump on January 6th, in contempt if he does not testify on Friday morning.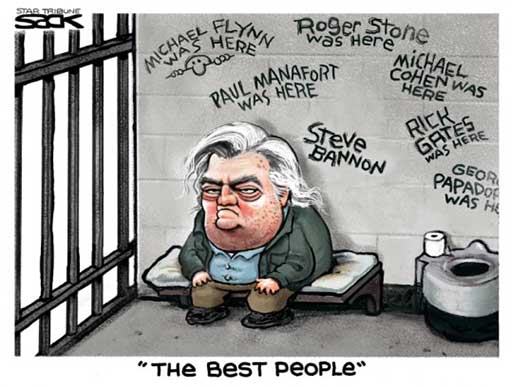 Allison Schrager: Americans Need to Learn to Live More Like Europeans
It's become the conventional wisdom that the U.S. economy is built on Americans' endless appetite to buy lots and lots of stuff. Household consumption makes up about 67% of GDP. When the economy falters, we're told spending is our patriotic duty. But suddenly, Americans can't spend like they used to. Store shelves are emptying, and it can take months to find a car, refrigerator or sofa. If this continues, we may need to learn to do without — and, horrors, live more like the Europeans. That actually might not be a bad thing, because the U.S. economy could be healthier if it were less reliant on consumption.
After all, Americans haven't always acted like this. We've entered an age of overabundance. We consume much more than we used to and more than other countries.  Consumption per capita grew about 65% from 1990 to 2015, compared with about 35% growth in Europe. Household consumption makes up only about 50% of GDP in Germany. https://www.bloomberg.com/opinion/articles/2021-11-12/personal-finance-americans-need-to-live-more-like-europeans
Aaron Blake: The big warning signal Steve Bannon's indictment sends.
For more than two years, the Democratic-controlled House struggled to obtain crucial testimony from Trump White House counsel Donald McGahn in its Russia investigation. When he declined to submit to a subpoena, they fought it out in court. By the time an agreement was reached for McGahn to testify this year, Donald Trump was no longer in the White House, and the Russia issue had faded in both import and memories. McGahn said frequently in his testimony that he no longer fully recalled important episodes.
It was a familiar and effective tactic the Trump team deployed in the many investigations it faced: To do whatever it took to run out the clock — even if it ultimately lost in court — buying time until the issue lost salience and political impact.
This time, though, the House and its select committee investigating the Jan. 6 attack on the U.S. Capitol by a pro-Trump mob took a very different tack. And it resulted in both a legally and practically significant result.
Rather than try to get a court to make former White House adviser Stephen K. Bannon testify, the Jan. 6 committee instead moved quickly to recommend he be held in contempt of Congress. That put the decision into the hands of the Justice Department, which would need to decide whether to file criminal charges. But it would at least be quicker.
On Friday, this approach — an extraordinary gambit necessitated by an extraordinary effort to stymie investigators for most of the past five years — led to an extraordinary outcome: Bannon has been indicted by a federal grand jury, making him the first person charged with contempt of Congress since 1983.
An indictment is a bell that can't be un-rung. Those like Meadows might defy the subpoenas in the hope of some kind of accommodation — perhaps allowing them to withhold a certain part of their testimony or documents that have been requested. Bannon's indictment serves notice that the Jan. 6 committee can threaten to play hardball, with plenty to back it up. https://www.washingtonpost.com/politics/2021/11/12/message-steve-bannons-indictment-sends/
Amy Davidson Sorkin:The Vaccine-Mandate Battle
On November 6th, a panel of judges in the Fifth Circuit stayed the enforcement of the mandate in a case in which the lead plaintiff operates fifteen supermarkets in Louisiana and Mississippi. By Friday, cases had been filed in eleven of the nation's twelve judicial circuits. They will be consolidated, and a special judicial panel is expected to hold a lottery this week to determine which circuit will hear, and thus shape, that case. (It will almost certainly reach the Supreme Court.) Some unions that have supported mandates filed suits, too, perhaps hoping for a lottery win for a relatively liberal circuit. Many of the suits, though, portray vaccine mandates as a form of federal tyranny—one calls the osha mandate a "diktat"—downplaying the extent to which the spread of an infectious disease affects the freedom of others. The Supreme Court, for its part, may focus on whether osha is the proper body to issue such a rule; public health is traditionally a state concern, but osha does deal with workplace risks.
Yet mandate opponents have gone to court even when the federal government's role is clearer. Last Wednesday, Eric Schmitt, Missouri's attorney general, joined by his counterparts from nine other states, filed suit against a Biden Administration mandate that employees of health-care providers that receive Medicare and Medicaid funds must be vaccinated. Schmitt is running for the Republican nomination for the Senate, and may see an opportunity. Glenn Youngkin, the Republican who won the Virginia governor's race this month, campaigned against vaccine mandates. In the wake of that victory, Republicans have been open in their hope that mandates will inflict a political cost on Democrats. Senator Ted Cruz, of Texas, is leading an effort to block mandates through legislation. It's a cynical line of attack, and one that's likely to be increasingly infused with emotion now that more children are eligible for the vaccine.
The Biden Administration, in a filing last week, argued that staying its mandate "would likely cost dozens or even hundreds of lives per day." The challenge lies in communicating that reality to a distrustful and polarized public susceptible to fears of big government or Big Pharma. The bet is that, as mandates help the country return to something like normal, they will cease to be seen as frightening abstractions and, instead, be recognized as what they are: practical measures that offer much while asking little. Vaccines work; so do mandates. But not, it seems, without a fight. https://www.newyorker.com/magazine/2021/11/22/the-vaccine-mandate-battle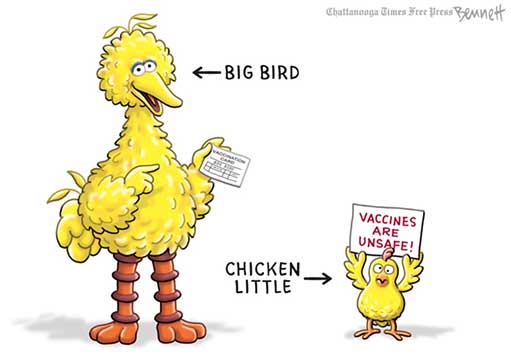 Michael Hiltzik: Billionaire anti-deficit hawks are already attacking Biden's spending plan. Ignore them
You could set your watch by how quickly the anti-deficit crowd piled on President Biden's "Build Back Better" program after its first component, the infrastructure bill, moved toward passage, but I'm not sure there's a timepiece on Earth that can measure time spans that small.
The infrastructure bill was passed by the House and sent to the White House for Biden's signature Nov. 5. That very morning, even before the vote, House Minority Leader Kevin McCarthy (R-Bakersfield) sent out a tweet labeling it a "socialist spending scam."
This was about a bill that would bring California, the state McCarthy ostensibly represents, the largest share of funding in the country for road and bridge upgrades, healthcare enhancements, public transit and much more.
But, sure, it's a "socialist scam."
McCarthy, like many others in his GOP caucus, are effectively hostages to the deficit hawks who have dominated Washington political discourse at least since the 1990s.
They stand firmly in favor of cutting Social Security and Medicare benefits, arguing that these are luxuries the country can scarcely afford. After the 2008 financial crash, their demand for austerity forced President Obama to settle for a rescue program that was so skimpy it hobbled the economic recovery for the better part of a decade.
The central flaw in the argument of deficit hawks such as the CRFB is that they approach budget policy chiefly as a mathematical exercise, without paying much attention to the effect of policymaking to people on the ground.
To the hawks, federal spending is nothing but dollars going into an incinerator. They ignore or at least minimize the truth: that most of this spending is about investing in the future.
Will our children be impoverished by better access to pre-kindergarten schooling? Giving their families help affording child care, or allowing them to attend community college for two years tuition-free? Providing support for their mothers and fathers to stay home with them in the first months of infancy, or when they're sick?
Yet thanks partially to pressure from deficit hawks, free community college has been cut from "Build Back Better," as has been all but a one-year extension of the child tax credit (Biden wanted to make it permanent) and paid family and medical leave.
The deficit concerns expressed by Republican opponents of "Build Back Better" (and Democrats such as Sen. Joe Manchin III of West Virginia) are hogwash. They didn't keep the GOP from enacting a budget-busting tax cut in 2017 that did nothing for the average American but was a gift for the wealthy.
Federal spending hasn't driven up interest rates in the bond market, crowded out private capital, choked off the formation of new businesses or crashed the dollar.
It has, however, kept American household budgets afloat during the pandemic, paid for decades of public infrastructure construction, gotten us through the Great Depression and World War II.
Looking ahead, it will build more, remake the American economy to be more broadly beneficial for more people and set the stage for decades of powerful growth. What's not to like? https://www.latimes.com/business/story/2021-11-10/the-anti-deficit-hawks-are-already-attacking-biden-plan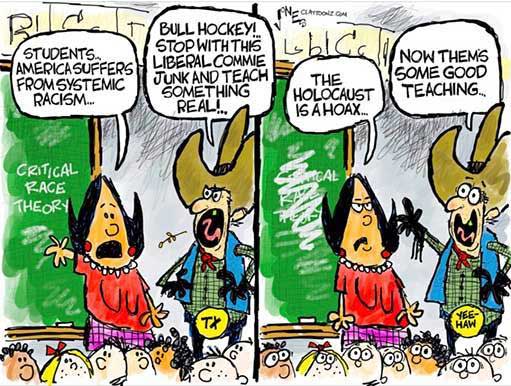 LA Times: Stop: Climate disaster ahead
There's no time to waste. The U.S. must quit dithering and adopt tougher auto emission standards.
Major automakers, including GM and Ford, and dozens of national governments signed a pledge this week to "work towards" making all new car sales zero-emission by 2040, and no later than 2035 in "leading markets." But some of the world's biggest carmakers, including Toyota and Volkswagen, did not sign the pledge, nor did the United States, Japan and other leading car markets.
But as the world races to cut greenhouse gas emissions, we can't rely on pledges. The U.S. needs to show real leadership with tough, enforceable mandates that will push manufacturers, who have pledged to spend billions on factories to build electric vehicles, to deliver on those promises, and force companies that are lagging to get on board.
It's especially important that Biden take full advantage of his regulatory authority to cut pollution from vehicles because he is struggling to persuade Congress to back more comprehensive efforts to curtail fossil fuels, given the opposition of Republicans and key Democrats, including Sen. Joe Manchin III of West Virginia.
The bipartisan infrastructure deal passed by Congress includes $7.5 billion to build up the nation's electric vehicle charging network and the president's Build Back Better Act, which is still being debated, would increase the electric vehicle tax credit to $12,500 for lower and middle-income families. Those measures would certainly help smooth the transition to electric cars, but incentives must be paired with strict mandates.
Once these rules are finalized, federal officials need to get working on even tougher standards for 2027 and beyond, as Biden has directed. The White House should also follow California's lead and set a date by which gas-powered vehicle sales will be phased out entirely. https://www.latimes.com/opinion/story/2021-11-14/climate-auto-emissions-biden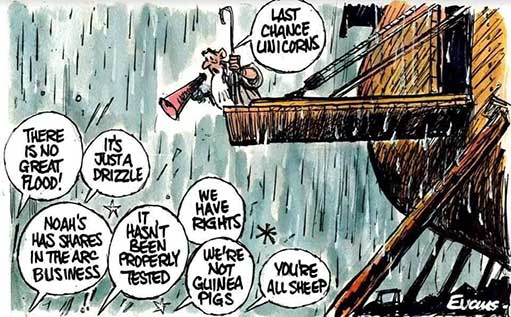 Philip Bump The biggest divide on vaccination isn't race or income but party — and the divide is growing
It has been clear since at least April that vaccination rates in the United States would not filter evenly throughout the public. Older Americans quickly signed up to get a shot (and, of course, were first in line for availability). Younger Americans have consistently been slower to do so. There's an imbalance that results but, happily, one in which people most at risk from covid-19 are more protected.
The widest divide in vaccination rates, though, isn't between old and young Americans or between rich and poor Americans or between White and Black Americans. Instead, as has been the case all year, it's between Democratic and Republican Americans.
Monthly polling from the Kaiser Family Foundation finds that for every unvaccinated Democrat or Democratic-leaning independent, there are about three unvaccinated Republicans or Republican-leaning independents. That's in a population where each political group is about evenly represented nationally — and it's despite the two groups being about evenly represented among the unvaccinated back in April.
In April, 36 percent of the unvaccinated population were Democrats or leaners; now, 17 percent are. In April, 42 percent of the unvaccinated were Republican or Republican-leaning independents; now, 60 percent are. https://www.washingtonpost.com/politics/2021/11/16/party-divide-vaccination/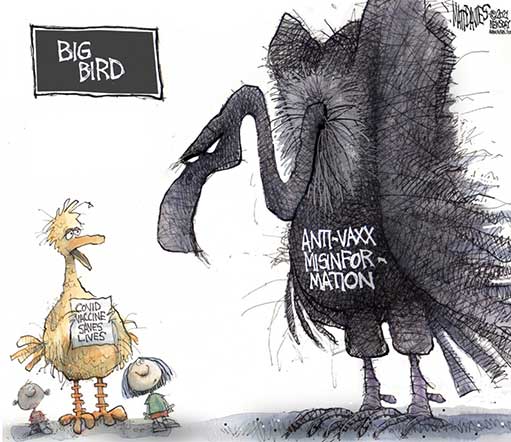 Cancer on Democracy': Steve Schmidt Destroys Rupert Murdoch Who 'Monetized' Trump's 'Insanity' With 'Hate'
Tragically, Discussing Covid in America is primarily a political discussion. It is certainly not a medical one. Overwhelmingly, that reality is the fault of three people. Trump, Murdoch and Zuckerberg. Trump is directly responsible for the deaths of hundreds of thousands of Americans because of his insanity, narcissism, incompetence, malice and selfishness.
Murdoch monetized the insanity by stepping on the gas and building a community of anger fueled by conspiracy, rage, hate, racial animus, nativism, jingoism, misinformation, venal stupidity and contempt for American ideals of equality, fairness, justice and democracy.
Zuckerberg built a mass surveillance company that imprisons victims (Americans) in an information archipelago guarded by malevolent algorithms that turn Trump's insanity and Murdoch's nihilism into a dogma that is tearing the country apart when it should be coming together in the common cause of defeating a terrible and shared common enemy, a disease that can take any of us or the people we love at any time.
Murdoch has been a pancreatic cancer on democracy, pluralism and decency." https://www.thenewcivilrightsmovement.com/2021/11/cancer-on-democracy-steve-schmidt-destroys-rupert-murdoch-who-monetized-trumps-insanity-with-hate/
Charlie Sykes: The Insanity Right in Front of Us
"To see what is in front of one's nose needs a constant struggle."—George Orwell
So let's take a moment to look at what is in front of our noses today:
Of course, this feels like a story as old as time by now, but let's contemplate what we are seeing here: the former and perhaps future president of the United States sitting down with one of the wooliest and most demented figures in our cracked political culture.
It seems unfair to call Mike Lindell a conspiracy theorist or even an election-denier, because, by now, it should be clear that there is something deeply wrong with the man. For months he has been peddling delusions so absurd that he's become an embarrassment even to MAGA's post-shame grifter world. His bogus claims about voting machines have drawn billion dollar defamation suits; his algorithms claiming to show Chinese hacking turned out to be gibberish; and his predictions of Trump's imminent re-instatement by a unanimous (!) Supreme Court —as you may have noticed — have so far gone unfulfilled.
In a rational universe, he would be an object less of outrage than of pity; and his friends would be planning interventions rather than televised sit-downs. The man needs medication, not more validation. Even Ron Johnson probably thinks he's nuts.
It's right in front of us: The former and perhaps future president is trafficking in lunacy — undiluted, straight, barking-at-the-moon crazy. And the GOP seems intent on putting him back in the Oval Office. https://morningshots.thebulwark.com/p/the-insanity-right-in-front-of-us