December 8, 2022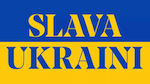 A friend, family member, or neighbor who would like to subscribe to this FREE weekly newsletter should simply email jellison@san.rr.com with "subscribe" as the subject.
THE WEEK'S BEST QUOTES. . .
"Well, I see good things about Hitler, also. Every human being has value that they brought to the table, especially Hitler… They did good things too. We have to stop dissing the Nazis all the time." — Kanye West, talking to Alex Jones.
https://twitter.com/KeithOlbermann/status/1598368228522266635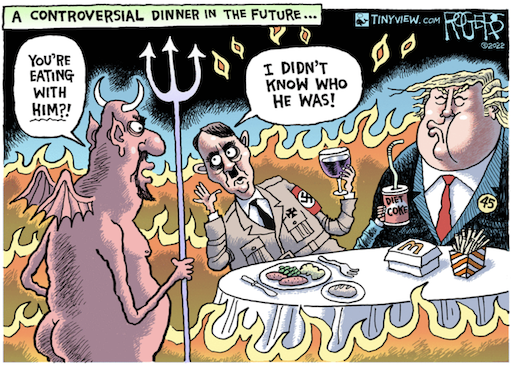 "Elon Musk sent up the Bat Signal to every kind of racist, misogynist and homophobe that Twitter was open for business. They have reacted accordingly." — Imran Ahmed, the chief executive of the Center for Countering Digital Hate.
https://www.nytimes.com/2022/12/02/technology/twitter-hate-speech.html
"The prevailing opinion among 'free speech absolutists' appears to be that this platform, in order to become healthy, must helplessly publish the malicious lies of any maniac, at scale, regardless of the consequences. Good luck with that." — Author Sam Harris deleted his Twitter account with 1.5 million followers after Trump's reinstatement.
https://web.archive.org/web/20221123020215/https://twitter.com/SamHarrisOrg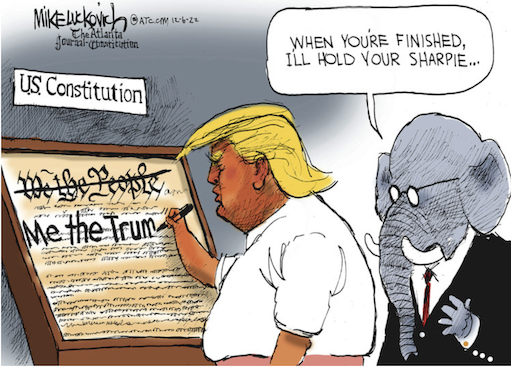 "I hate to inform the former president, the Constitution is not like a spouse. You can't just get rid of it when it no longer suits your purposes." — GOP strategist Alice Stewart.
https://twitter.com/Acyn/status/1599499063182991362
"Suggesting the termination of the Constitution is not only a betrayal of our Oath of Office, it's an affront to our Republic." — Sen. Lisa Murkowski (R-AK), pushing back on Donald Trump's call to suspend the U.S. Constitution.
https://twitter.com/lisamurkowski/status/1599605684273750018
"I mean, differences in ideology are healthy. It's part of our democracy, part of what makes our country great. But when they get so extreme that it prevents you from doing something that's life saving, that is really awful. … It's just extraordinary that you have under-vaccination in red states, and good levels of vaccination in blue states, which gets translated into a disproportionate amount of suffering and death among Republicans compared to Democrats. That's completely crazy." — Dr. Anthony Fauci. https://www.nbcnews.com/politics/politics-news/fauci-criticizes-extreme-ideological-divide-led-disproportionate-covid-rcna60463
"If Kevin McCarthy couldn't lead in the minority, he doesn't have the ability to serve as speaker of the House. We need a speaker who is strong enough to get things done with a Democrat-controlled White House and can unite the Republican party. You didn't elect me to be a rubber stamp. We cannot continue to do the same thing with the same people and expect a different outcome." — Rep. Matt Rosendale (R-MT). https://billingsgazette.com/opinion/columnists/matt-rosendale-change-in-washington-starts-with-electing-the-right-speaker/article_7aeb7250-74d7-11ed-887a-1b917b673736.html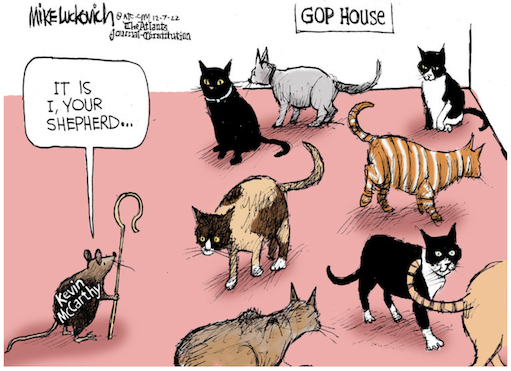 "Don't beat women, hold guns to peoples heads, fund abortions then pretend you're pro-life, stalk cheerleaders, leave your multiple minor children alone to chase more fame, lie, lie, lie, say stupid crap, and make a fool of your family. And then maybe you can win a senate seat." —Herschel Walker's son, Christian. https://finance.yahoo.com/news/christian-walker-gives-dad-herschel-115538540.html
"Trump still controls the Republican Party with everyone I talk to, whether it's people in county parties or just conservatives at the bar or guys at the gym. People are ignoring the media, the influencers, and it's just Trump's to lose. South Carolina is Trump country. People like Trump a lot here. And they like DeSantis. They just think he's the future, but Trump is the present."
— GOP strategist Wes Donahue. https://www.nbcnews.com/politics/donald-trump/herschel-walkers-loss-just-bad-news-trump-rcna60108
VIDEOS
"I wish somebody would say, 'You know what? Arrest me then. I don't care.' We need people with courage to say, 'class what felony? Go ahead, go for it, arrest me.' Because this is a botched election." — Failed Arizona gubernatorial candidate Kari Lake (R).
https://twitter.com/KariLakeWarRoom/status/1597805103032909824
The Maricopa Board of Supervisors heard public comments about the Arizona 2022 election in a meeting dominated by conspiracy theorists. Here's a sampling of what they're were dealing with:
Right-wing podcaster and election denier Joe Oltmann, who is from Colorado, showed up today. He pushed conspiracy theories about Dominion voting machines, covid origins, and "gender fluidity." https://twitter.com/johnknefel/status/1597296062867607553
An election denier addressed the board of supervisors as "traitors," accusing the board of interfering in an election, which she says that is a capital offense, punishable by death. https://twitter.com/johnknefel/status/1597296098208796673
David Clements, a member of the public, refers to himself as a "slave -- that's what I am to this system." Calls the board "vote traffickers, criminals." https://twitter.com/johnknefel/status/1597296272830259200
"Who are you afraid of alienating?" — Jake Tapper, calling out Republican politicians who aren't condemning tolerance of Nazism. https://twitter.com/CNN/status/1599426130888765440
LITIGATION TRACKER
Pending Criminal and Civil Cases Against Donald Trump
. 
https://www.justsecurity.org/75032/litigation-tracker-pending-criminal-and-civil-cases-against-donald-trump/
---
IN THIS ISSUE
IN THE NEWS
OPINION
Andy Borowitz: Trump Says He Did Not Know Identity of Dinner Guest, Owing to White Hood
Donald J. Trump revealed that he did not know the identity of a recent dining companion at Mar-a-Lago because of the white hood his guest was wearing.
"The guy shows up in a white hood, and I thought, That's some kind of wacko," Trump said. "I thought since he was a friend of Ye's maybe it was some weird new fashion Ye was trying to sell. He's been dropped by a lot of companies and has been treated very unfairly."
"Then I thought, Is this Mike Lindell?" Trump continued. "He's the MyPillow guy, but he sells things besides pillows, like sheets. And he's kind of a joker. Mike is a lot of fun, but the press doesn't report that. They've been very nasty to him."
"Whoever it was, I didn't think it was very smart to be wearing white to dinner with me," he added. "When I eat, a lot of ketchup goes flying. Who would wear a white hood when they know they're going to get hit by ketchup? Only a wacko or a joker. Anyway, he didn't get any ketchup on the hood, so everything was fine."
https://www.newyorker.com/humor/borowitz-report/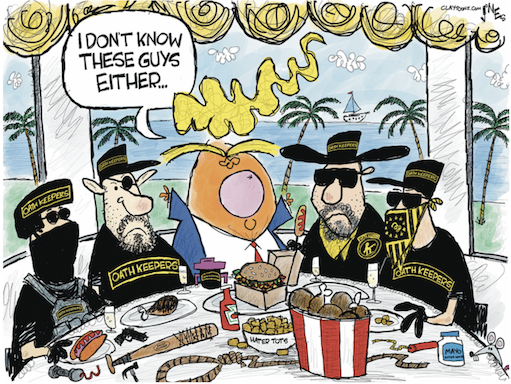 Top US conservatives pushing Russia's spin on Ukraine war, experts say
Ever since Russia launched its brutal war in Ukraine the Kremlin has banked on American conservative political and media allies to weaken US support for Ukraine and deployed disinformation operations to falsify the horrors of the war for both US and Russian audiences, say disinformation experts.

Some of the Kremlin's most blatant falsehoods about the war aimed at undercutting US aid for Ukraine have been promoted by major figures on the American right, from Holocaust denier and white supremacist Nick Fuentes to ex-Trump adviser Steve Bannon and Fox News star Tucker Carlson, whose audience of millions is deemed especially helpful to Russian objectives.

On a more political track, House Republican Freedom Caucus members such as Paul Gosar, Marjorie Taylor Greene and Scott Perry – who in May voted with 54 other Republican members against a $40bn aid package for Ukraine, and have raised other concerns about the war – have proved useful, though perhaps unwitting, Kremlin allies at times. https://www.theguardian.com/world/2022/dec/06/us-conservatives-pushing-russian-spin-ukraine-war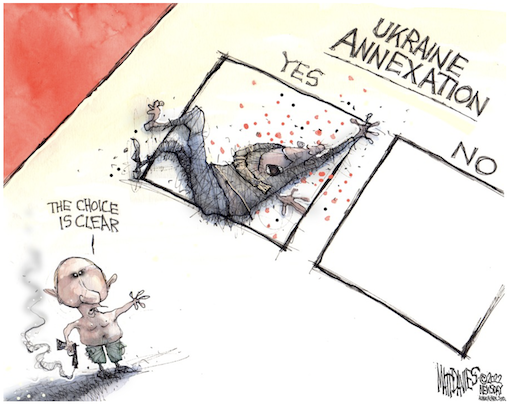 Musk's Beloved Twitter Polls Are Bot-Driven Bullsh!t, Ex-Employees Say
When Elon Musk wanted to bring Donald Trump's account back to Twitter, he turned to one of the platform's most familiar features to legitimize the move—a poll.

A narrow 51.8 percent of his audience voted to 'Reinstate former President Trump,' leading the billionaire CEO to reinstate the infamous account. A week later, Musk once again turned to a Twitter poll to ask his followers whether to jailbreak the hordes of accounts suspended for posting far-right content, Qanon conspiracy theories, and lies about the 2020 election and the Covid-19 pandemic.

There's just one problem, multiple former Twitter employees say. The social network's polls are magnets for bots and other inauthentic accounts. They're literally designed to be spammed and gamed. https://www.rollingstone.com/culture/culture-news/elon-musk-twitter-polls-are-bot-driven-bullsht-1234639288/
Trump expresses solidarity with Jan. 6 rioters who stormed the Capitol
Donald Trump expressed solidarity with the mob that attacked the U.S. Capitol on Jan. 6, 2021, sending a video of support to a fundraising event Thursday night hosted by a group called the Patriot Freedom Project that is supporting families of those being prosecuted by the government.

Said Trump, in a video: "People have been treated unconstitutionally, in my opinion, and very, very unfairly, and we're going to get to the bottom of it. It's the weaponization of the Department of Justice, and we can't let this happen in our country." https://www.washingtonpost.com/national-security/2022/12/02/trump-jan-6-rioters-capitol/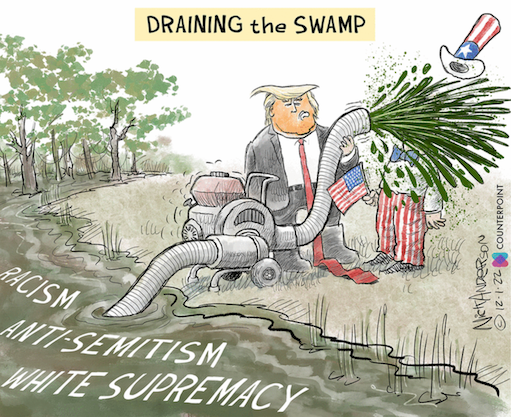 Elon Musk's 'amnesty' pledge brings back QAnon, far-right Twitter accounts
A 'general amnesty' has restored hundreds of accounts of right-wing activists and QAnon adherents, according to data reviewed by NBC News. The reinstatement of far-right accounts has coincided with a series of bans of left-wing accounts, leaving users unsure of how the company is now applying its rules. https://www.nbcnews.com/tech/internet/elon-musks-twitter-beginning-take-shape-rcna58940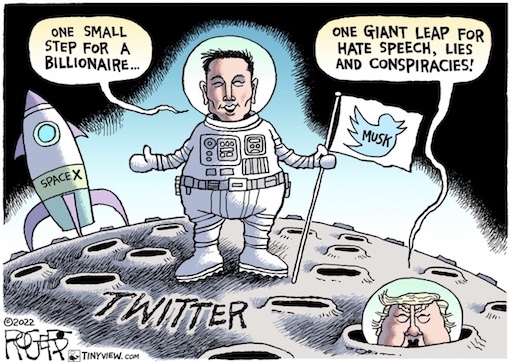 Pregnant and desperate in post-Roe America
In polarized, post-Roe America, the experiences that draw widespread attention are often the most harrowing: a 10-year-old rape victim forced to leave her state to end her pregnancy, or a woman denied an abortion for a fetus without a skull.

Often lost in the discussion are the more routine stories. The mother of two who can't afford a third child. The teenager who can't tell her parents she's pregnant. The 25-year-old who isn't ready to be a mom.

Over the next decade, if recent trends hold, more than a million people with unwanted pregnancies are likely to run up against an abortion ban. Some will find a way, traveling hundreds of miles or securing illegal pills through the mail. Others will resign themselves to parenthood. https://www.washingtonpost.com/politics/interactive/2022/pregnant-post-roe-america-abortion/
Supreme Court majority questions massive shift of election authority
Under the theory advanced by North Carolina's Republican legislative leaders, state lawmakers throughout the country could have exclusive authority to structure federal elections, subject only to intervention by Congress. The "independent state legislature theory" holds that the U.S. Constitution gives that power to lawmakers even if it results in extreme partisan voting maps for congressional seats and violates voter protections enshrined in state constitutions.

The court's three most conservative justices — Clarence Thomas, Samuel A. Alito Jr. and Neil M. Gorsuch — seemed receptive to a reading of the Constitution in line with that of the North Carolina legislators. The court's liberals — Justices Sonia Sotomayor, Elena Kagan and Ketanji Brown Jackson — did not. https://www.washingtonpost.com/politics/2022/12/07/election-oversight-supreme-court-north-carolina/
Democrats ramp up investigation of Kushner family business dealings
Democrats on a pair of congressional committees have launched an aggressive new effort to obtain information about whether Jared Kushner's actions on U.S. policy in the Persian Gulf region as a senior White House adviser were influenced by the bailout of a property owned by his family business. https://www.washingtonpost.com/politics/2022/12/07/kushner-democrats-congressional-probe-bailout/
Senate conservatives plot their second act after taking on McConnell
About a half-dozen Republican senators, most of whom publicly opposed Mitch McConnell as their leader last month, are getting more organized in a bid to exert their leverage in the chamber. They're pushing their colleagues for a formal legislative agenda and to extract more concessions from Democrats.

These GOP senators have been quietly meeting on a regular basis to strategize future battles worth picking within McConnell's ranks, and they're set to call a special conference meeting next week to start a broader debate within the Republican conference. https://www.politico.com/news/2022/12/07/after-fight-with-mcconnell-conservatives-quietly-plot-comeback-00072627
Nearly a Million Immigrants Became Citizens Last Year
Nearly a million immigrant adults were naturalized as American citizens in fiscal year 2022, the third-highest annual tally recorded in U.S. history. https://www.cbsnews.com/news/immigration-us-citizens-naturalizations-2022/
Are Utah voters ready to move on from Donald Trump?
A new Deseret News/Hinckley Institute poll in Utah shows Trump trailing both Ron DeSantis and Liz Cheney in a possible 2024 GOP primary. https://www.deseret.com/utah/2022/12/3/23486202/utah-support-for-donald-trump-2024-election-ron-desantis-republican-party
Rupert Murdoch to be deposed in $1.6 billion defamation case against Fox
Rupert Murdoch, the 91-year-old chairman of Fox News parent company Fox Corp, will be forced to answer questions under oath next week about his network's coverage of the 2020 presidential election.

Murdoch will be deposed on the mornings of Dec. 13 and Dec. 14 as part of election technology company Dominion Voting Systems' $1.6 billion defamation lawsuit against Fox News… The lawsuit alleges that the network purposely aired false claims about Dominion's role in the 2020 presidential election to boost ratings and fight off competition from more-conservative-leaning television networks. https://www.washingtonpost.com/media/2022/12/05/rupert-murdoch-deposed-dominion/
Russians losing taste for Ukraine war, leaked Kremlin polls reveal
The number of Russians in favor of continuing the war in Ukraine has fallen dramatically, with just one in four now supporting the conflict, according to leaked Kremlin opinion polls.

In July, 57 percent of respondents said they wanted to see Russian troops remain in Ukraine. That figure has fallen to 25 percent. Support for negotiations to end the nine-month conflict has risen from 32 percent to 55 percent. https://www.thetimes.co.uk/article/russians-losing-taste-for-ukraine-war-leaked-kremlin-polls-reveal-bnfx22cb2
DeSantis to offer VIP access to his inauguration — for $50K to $1M
Florida Gov. Ron DeSantis's inauguration celebration is expected to be spread out over two days — and will give up close access to donors willing to contribute between $50,000 and $1 million, according to a breakdown of sponsorship packages.
The inauguration will give DeSantis an opportunity to demonstrate his fundraising prowess as well as his status as the lead Republican alternative to former President Donald Trump, who has already declared that he's running for president. https://www.politico.com/news/2022/12/05/florida-desantis-inauguration-vip-access-00072209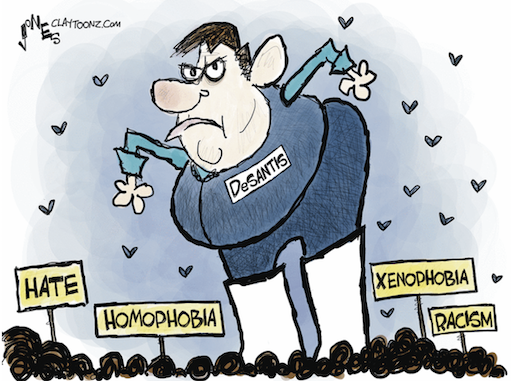 Top evangelicals are backing away from Donald Trump
Call it a crisis of faith. Despite appointing the conservative judges who ultimately overturned Roe v. Wade — and fervently courting the religious right during his presidency — prominent evangelicals are beginning to shy away from supporting former President Donald Trump's third bid for office.
A major factor is the same issue driving leaders in other parts of the conservative coalition away from his campaign: They're not sure he can win.

Some Evangelical leaders are also tiring of the former president's obsession with trying to somehow overturn the previous election and his ever-growing list of personal scandals and inflammatory statements. https://www.semafor.com/article/12/05/2022/trump-evangelicals-trouble
Congress working to strike last-minute immigration deals
A handful of bipartisan senators are working to strike separate 11th-hour immigration deals before Republicans take over the House in January and make the politically tricky agreements even harder to reach, the Washington Post reports.
Sens. Kyrsten Sinema (D-AZ) and Thom Tillis (R-NC) have outlined a potential immigration proposal that would provide a path to legalization for 2 million undocumented immigrants brought to the U.S. as children, known as Dreamers, in exchange for at least $25 billion in increased funding for the Border Patrol and border security.

Meanwhile, Sens. Michael F. Bennet (D-CO) and Mike Crapo (R-ID) are negotiating on a narrower bill based on a House-passed measure that provided a pathway to citizenship for some undocumented farmworkers. https://www.washingtonpost.com/politics/2022/12/05/congress-working-strike-last-minute-immigration-deals/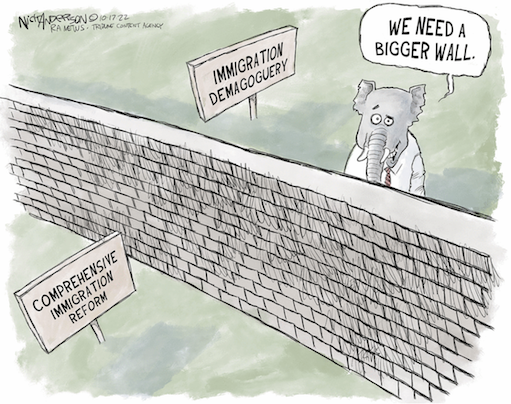 Manhattan D.A. Hires Ex-Justice Official to Help Lead Trump Inquiry
The Manhattan district attorney, Alvin L. Bragg, is hiring a former senior Justice Department official with a history of taking on Donald J. Trump and his family business as the office seeks to ramp up its investigation into the former president.

The official, Matthew Colangelo, who before he became a top official at the Justice Department led the New York attorney general's civil inquiry into Mr. Trump, is likely to become one of the leaders of the district attorney's criminal inquiry into the former president. https://www.nytimes.com/2022/12/05/nyregion/alvin-bragg-trump-investigation.html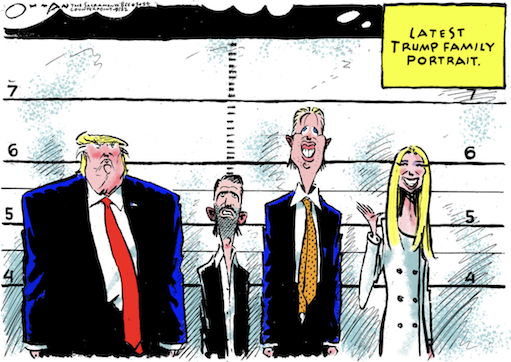 Biden's 2024 primary calendar gives Kamala Harris an edge in a future White House bid
President Joe Biden's push to make South Carolina the first major battleground in Democratic presidential primaries has a second big beneficiary: Vice President Kamala Harris.
While Biden figures to reap the most reward from his own plan — putting his best political turf first — party strategists say it also creates a natural advantage for Harris in a future run for the White House. https://www.nbcnews.com/politics/2024-election/bidens-2024-primary-calendar-may-good-news-kamala-harris-rcna59912
Why Is Marjorie Taylor Greene Like This?
Marjorie Taylor Greene arrived in Congress in January 2021, blond and crass and indelibly identified with conspiracy theories involving Jewish space lasers and Democratic pedophiles. She had barely settled into office before being stripped of her committee assignments; she has been called a 'cancer' on the Republican Party by Senate Minority Leader Mitch McConnell; and she now has a loud voice in the GOP's most consequential decisions on Capitol Hill because her party's leaders know, and she knows they know, that she has become far too popular with their voters to risk upsetting her.
Nobody saw her coming. Not even Greene saw Greene coming. https://www.theatlantic.com/magazine/archive/2023/01/marjorie-taylor-greene-congress-georgia-election-background/672229/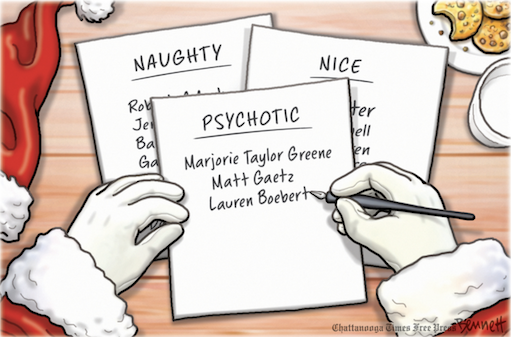 THE DAILY GRILL
"I don't think anybody should be spending any time with Nick Fuentes. He has no place in this Republican Party. I think President Trump came out four times and condemned him, and didn't know who he was." -- House Minority Leader Kevin McCarthy asked why he hadn't yet condemned former President Donald Trump for having dinner a week ago with Nick Fuentes, a White nationalist and Holocaust denier. https://www.cnn.com/2022/11/29/politics/fact-check-mccarthy-trump-fuentes/index.html

VERSUS

McCarthy's claim was false: Trump had not condemned Fuentes at the time McCarthy spoke. Trump had made at least four statements about the dinner, saying each time that he had not known Fuentes, but none of these statements included a denunciation of Fuentes.  — Facts First: https://www.cnn.com/2022/11/29/politics/fact-check-mccarthy-trump-fuentes/index.html
"So, with the revelation of MASSIVE & WIDESPREAD FRAUD & DECEPTION in working closely with Big Tech Companies, the DNC, & the Democrat Party, do you throw the Presidential Election Results of 2020 OUT and declare the RIGHTFUL WINNER, or do you have a NEW ELECTION? A Massive Fraud of this type and magnitude allows for the termination of all rules, regulations, and articles, even those found in the Constitution. Our great 'Founders' did not want, and would not condone, False & Fraudulent Elections!" — Trump wrote on Truth Social calling for the end of American democracy. https://truthsocial.com/@realDonaldTrump/posts/109449803240069864

VERSUS

The American Constitution is a sacrosanct document that for over 200 years has guaranteed that freedom and the rule of law prevail in our great country. The Constitution brings the American people together – regardless of party – and elected leaders swear to uphold it. It's the ultimate monument to all of the Americans who have given their lives to defeat self-serving despots that abused their power and trampled on fundamental rights. Attacking the Constitution and all it stands for is anathema to the soul of our nation, and should be universally condemned. You cannot only love America when you win." — The White House Deputy Press Secretary Andrew Bates responds to Trump's post. https://www.axios.com/2022/12/03/trump-election-fraud-constitution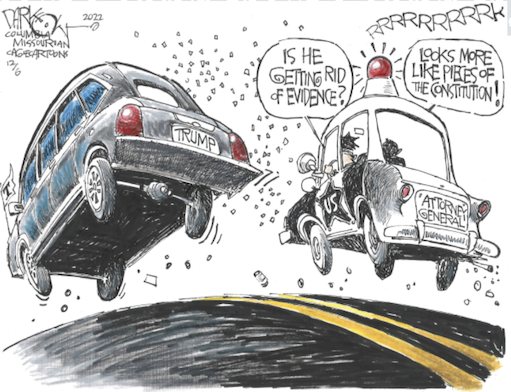 Bess Levin: One Of Donald Trump's Biggest Nightmares Just Came True (No, Not The One In Which He's Forced To Give Don Jr. And Eric Regular Hugs)
Since Donald Trump kicked off his original bid for the presidency in 2015, he's gone to comical lengths to keep his tax returns secret. From making up a rule that he couldn't release them because they were under audit to begging the Supreme Court to come to his rescue to installing a Treasury secretary who basically vowed to shred every copy of his returns into tiny little pieces and then swallow them whole before letting Congress get its hands on them, it's been a long, ridiculous run. And now, after seven long years, that run has come to its bitter end.
On Wednesday, the House Ways and Means Committee was officially given access to six years of Trump's tax records. This came after the Supreme Court last week rejected the ex-president's bid to keep them from being released to the legislative body, which first asked the Treasury Department for them way back in 2019. In a statement, a spokesperson for the department told The New York Times that the "Treasury has complied with last week's court decision." She did not provide further details, noting only that the records were handed over "consistent with the guidelines of 6103," which is the section of law that gives the Ways and Means Committee chairman—in this case, Richard Neal—the power to request them.  https://www.vanityfair.com/news/2022/12/donald-trump-tax-returns-ways-and-means-committee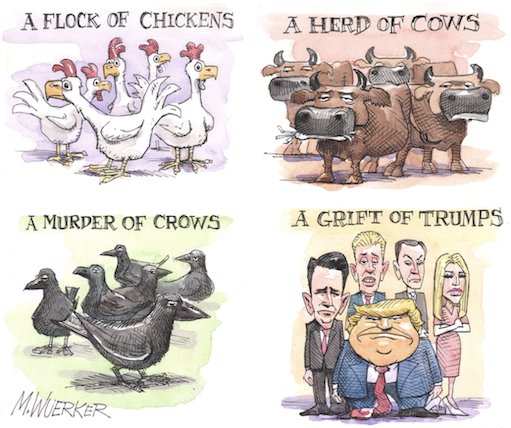 Mona Charen: Why the Right Needs Hunter Biden
President Biden is hardly the first president to have troubled family members. But Joe Biden didn't hire Hunter at the White House, and if there is any evidence of the president using official influence on Hunter's behalf, we haven't seen it. The Department of Justice under President Trump opened an investigation into Hunter Biden. President Biden has left it alone. It's ongoing.
The right has a deep psychological need for the Hunter Biden story. They desperately want Joe Biden to be corrupt and for the whole family to be, in Stefanik's words, "a crime family" because they have provided succor and support to someone who has encouraged political violence since his early rallies in 2015, has stoked hatred of minorities through lies, has used his office for personal gain in the most flagrant fashion, has surrounded himself with criminals and con men, has committed human rights violations against would-be immigrants by separating children from their parents, has pardoned war criminals, has cost the lives of tens of thousands of COVID patients by discounting the virus and peddling quack cures, has revived racism in public discourse, and attempted a violent coup d'etat.
They know it. It gnaws at them. That's why the Hunter Biden story is their heart's desire. But here's something else they need to meditate on: Even if everything they're alleging about Joe Biden were true; even if he did pull strings to help his son and even profited unjustly thereby, it still wouldn't amount to a fraction of what Trump did. And it still won't wash out the "damn'd spot." https://www.thebulwark.com/why-the-right-needs-hunter-biden/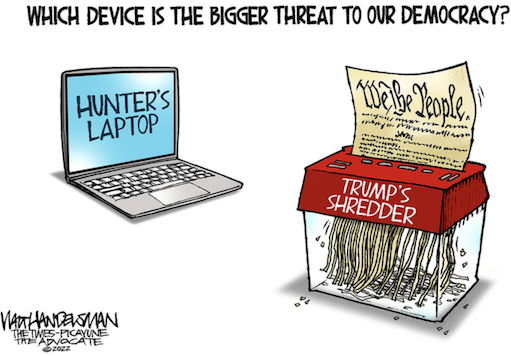 Rick Wilson: Winning Florida isn't the flex DeSantis and his stans think it is.


There was a key moment that ensured Donald Trump would re-enter the 2024 race, and it came courtesy of Charlie Crist. There was a moment in the one debate between DeSantis and Crist where Charlie knocked Ron back hard. DeSantis stood there for a noticeably long pause before he could respond. Trump saw that. He processed that. He knew and assessed the weaknesses of DeSantis on the debate stage and in the media space, where he is the unquestionable master. He smelled blood. DeSantis of 2024 is the Jeb Bush of 2016; inevitable, beloved of the money people and the conservative intellectual class…until he's not. https://politicalwire.com/2022/12/01/the-jeb-bush-of-2024/
Thomas Edsall: Trump Is Unraveling Before Our Eyes, but Will It Matter
How, in a matter of less than a decade, could this once-proud country have evolved to the point at which there is a serious debate over choosing a presidential candidate who is a lifelong opportunist, a pathological and malignant narcissist, a sociopath, a serial liar, a philanderer, a tax cheat who does not pay his bills, a man who socializes with Holocaust deniers, who has pardoned his criminal allies, who encouraged a violent insurrection, who, behind a wall of bodyguards, is a coward, and who, without remorse, continuously undermines American democracy? https://www.nytimes.com/2022/12/07/opinion/trump-2024-republican-party.html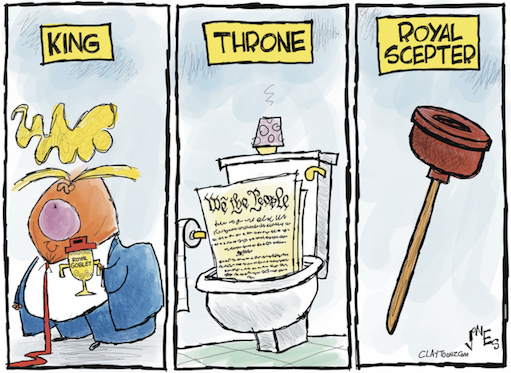 Ross Douthat: Warnock Wins, and Once Again Trump Loses
Like a miracle sports team, the '69 Mets or this year's Moroccan World Cup soccer squad, Trump earned himself a storehouse of belief with his stunning upset in 2016. That the Republican Party then lost the House in 2018 — well, that was to be expected, since incumbent parties generally struggle in the midterms. That the G.O.P. lost the presidency in 2020 — well, there was a plague, mass protests, rejiggered election rules and a general atmosphere of craziness, and anyway the polls were wrong and Trump almost pulled it out in the Electoral College, the miracle juice still there but just not quite enough.
But to disappoint again in 2022, in a context where many Republicans expected to do extremely well — and more, to have so many of Trump's preferred candidates flop while other Republicans won easily — well, at a certain point the memory of 2016 fades, and the storehouse of faith and good will is depleted. At a certain point even a potent demagogue needs to post some actual wins to hold his coalition together. At a certain point — maybe it isn't here yet, but it's closer — the leader who loses just starts to look like, well, a loser. https://www.nytimes.com/2022/12/07/opinion/warnock-walker-trump-georgia.html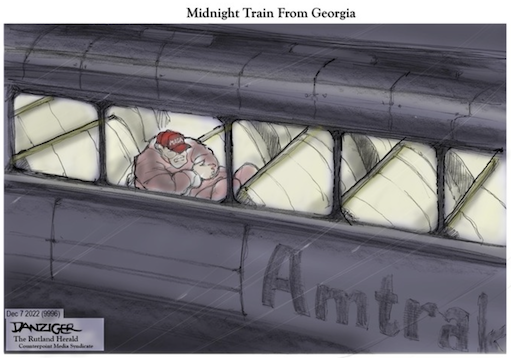 A.B. Stoddard: Yes, He Will Burn It All Down
Trump rode to power by fighting the Republican establishment because he understood that it was weak. He realized that whatever Republican elites might say, they'll always come to heel. Grab 'em by the insurrection. You can do whatever you want.
Does the Republican establishment seem more powerful today than it was in 2015? And if, for some reason, Republican elites do hold out this time and line up against him, is there any reason to think that Trump will not torch them all on the way out the door?

When Republican elites say they want to move on from Trump because he hurts their party's electoral chances, they're telegraphing their own vulnerability. They're admitting that they care more about winning Republican seats than anything else. Donald Trump does not care if the GOP ever wins again. And this gives him leverage over them.
If Republicans don't understand this already, they soon will.  https://www.thebulwark.com/yes-he-will-burn-it-all-down/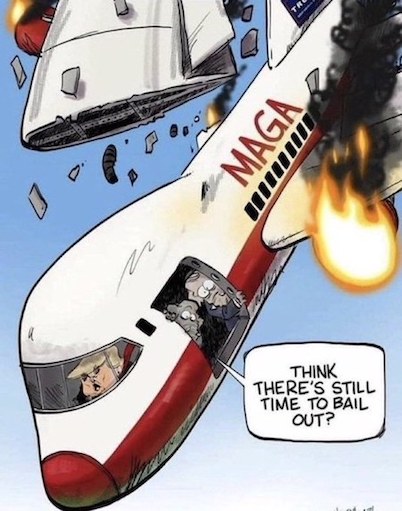 Jonathan Chait: Trump Brought Nazis Into the GOP. DeSantis Won't Expel Them
Trump has woven white-supremacist themes into his rhetoric, sharing Groyper videos and hailing his Nazi-loving loyalists as J6 martyrs. Pro-Trump Republican members of Congress such as Paul Gosar and Marjorie Taylor Greene — now a Republican power broker who is set to have her committee privileges restored by the new GOP majority — participated in a white-nationalist conference. The status of these ideas is revealed by the refusal of the party's leadership to cast them out.
The Republican mainstream has shrugged off Trump as an idiosyncratic personality whose behavior indicates no deeper racist or authoritarian tendency within the party. They have accordingly presented DeSantis as the solution. "DeSantis would be a Republican nominee without Donald Trump's worst and most destructive impulses and habits, Jim Geraghty argues.

But far from restoring the party's pre-Trump identity, DeSantis would reify its Trump-era transformation. One way he would do this would be to carry forward Trump's goal of turning the state into an Orbanist weapon to entrench Republican rule. But the other is to preserve the new coalition Trump created. https://nymag.com/intelligencer/2022/11/donald-trump-nick-fuentes-ye-white-nationalist-nazi-anti-semite-ron-desantis.html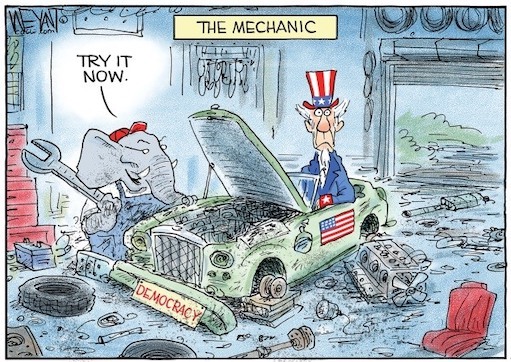 Tina Nguyen: Has Trump Already Lost '24?
The Trump '24 campaign, after all, was hardly off to a rollicking start even before Ye and his entourage rolled into Mar-a-Lago. First there was Trump's deflating campaign announcement—a long-winded diatribe that prompted multiple audience members to attempt a mid-speech Irish exit—only a few days after a dismal midterm outcome. Trump had already been blamed by many in the G.O.P. for putting his thumb on the scale for a half-dozen oddball or extremist gubernatorial and midterm candidates, including Dr. Oz and Herschel Walker, among others, who likely cost Republicans the Senate. In the days and weeks afterward, Trump spent the bulk of his time holed up in Mar-a-Lago, shit-posting about stolen elections and imagined enemies, his own mounting legal headaches, and the gall of would-be primary challengers.
That Trump closed out this second week on the trail bunkered down in Mar-a-Lago with Ye has only punctuated the growing fear among allies and insiders that the ex-president, in the throes of his post-Twitter and post-double-impeachment woes, cares far more about his own personal relevance than his party (duh) or even his own potential victory.
Said a GOP strategist: "Set aside the Fuentes thing. He is a relatively obscure figure, despite the attempts of the press to make him a household name. But Kanye alone—what are you doing? Why are you having dinner with him? What's the upside here? We know the downside. He's mentally disturbed. And if the answer is oh, he's my friend and I'm trying to give him some tough love and advice, that's fine. You can do that over the phone." https://puck.news/has-trump-already-lost-24/
Rick Wilson: Trapped: The GOP Is Stuck With Trump
The biggest fantasy of the Republican world is that they finally bred the correct mutant strain of Trumpism, authoritarianism, and cute family in the form of Ron DeSantis.

Allow me a moment to detonate that dream. First off, in person, Ron DeSantis is a strange no-eye-contact oddball. Is he smart? At least academically, but smart and electable aren't an overlapping Venn diagram. Is he a great candidate? Get the fuck out of here. A conservative governor with infinite financial resources at his disposal running in a conservative state against a spent-force three-time loser hated by both his old party and his new party?  https://resolutesquare.com/articles/5TxumAQ2xQmuDiXNujcn6T/maga-trump-election-gop-desantis-younkin-mccarthy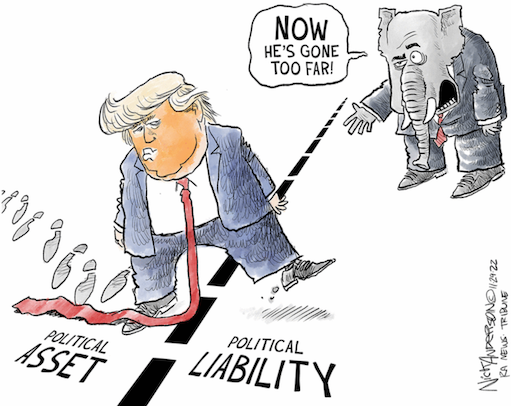 Peter Baker: Trump Embraces Extremism as He Seeks to Reclaim Office
Former President Donald J. Trump once again made clear on Thursday night exactly where he stands in the conflict between the American justice system and the mob that ransacked the Capitol to stop the peaceful transfer of power nearly two years ago.
He stands with the mob.
Mr. Trump sent a video statement of support to a fund-raiser hosted by a group calling itself the Patriot Freedom Project on behalf of families of those charged with attacking the Capitol on Jan. 6, 2021. "People have been treated unconstitutionally, in my opinion, and very, very unfairly, and we're going to get to the bottom of it," he said. The country, he warned, "is going communist."
The video underscored just how much the former president has aligned himself with forces that used to be outside the mainstream of American politics as he seeks to reclaim the White House through a rematch with President Biden in 2024. With the Justice Department targeting him as well as some of his violent allies, Mr. Trump's anti-government jeremiads lately sound like those once relegated to the outer edges of the political spectrum. https://www.nytimes.com/2022/12/01/us/politics/trump-extremism-candidacy.html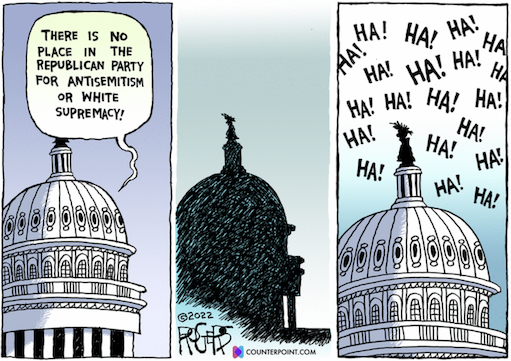 Ron Brownstein: The role of extremist white nationalists in the GOP may be approaching an inflection point.
The backlash against former President Donald Trump's meeting with Nick Fuentes, an avowed racist, anti-Semite, and Christian nationalist, has compelled more Republican officeholders than at any point since the Charlottesville riot in 2017 to publicly condemn those extremist views.
Yet few GOP officials have criticized the former president personally—much less declared that Trump's meeting with Fuentes and Ye, the rapper (formerly known as Kanye West) who has become a geyser of anti-Semitic bile, renders him unfit to serve as president again. https://www.theatlantic.com/politics/archive/2022/12/gop-lawmakers-distancing-extremism-trump-fuentes-ye/672328/
The Twitter Files Revealed One Thing: Elon Musk Is Trapped
Moderating Social Media platforms is hard. Just ask the former Twitter employees whose decision to block a 2020 New York Post story about Joe Biden's son Hunter was picked over yesterday in tweets from Substack writer Matt Taibbi.
Or ask Elon Musk, Twitter's owner and self-declared Chief Twit, who hyped Taibbi's tweets, which were littered with screenshots claiming to show internal company messages. Despite their billing as evidence of a history of political bias at the company, the records depicted people caught in a trap that now ensnares Musk himself, who must make any tough decisions about what to allow on Twitter.
The tweet thread, which Taibbi dubbed the "Twitter Files," shows company executives rushing to make a thorny moderation call in a no-win situation. With a presidential election looming, the New York Post reported that a laptop belonging to Hunter Biden held evidence that he had inappropriately attempted to broker a meeting between a business client and his father when Joe Biden was vice president of the US.
What did the world learn about Twitter's handling of the incident from the so-called Twitter Files? Not much. After all, Twitter reversed its decision two days later, and then-CEO Jack Dorsey said the moderation decision was "wrong." Instead, the thread provided fresh fodder for conspiracy theories that have swirled around the laptop saga, including the insinuation—not backed by evidence—that government officials intervened to suppress the Post story.
Yet the most salient lesson from Taibbi's thread may apply to Musk himself, who has taken to making big moderation decisions at Twitter almost unilaterally.
In the past two weeks Musk reinstated the account of former US president Donald Trump based on the results of a Twitter poll and unblocked a series of other users previously banned from the site for breaching content rules. Musk also championed the return of Ye, the rapper formerly known as Kanye West, whose account was restricted in October after Ye posted an anti-Semitic tweet. (Restricted accounts still appear on the platform, but its users can't post or interact with them.)
Yet Musk this week announced that Ye would be suspended all over again after tweeting an image of a swastika inside the Star of David. His reasoning, which academics and journalists have called out as unclear, was that the post was a breach of Twitter's rule against incitement to violence.
Like the Twitter staffers who deliberated on the New York Post story in 2020, Musk was caught in a tough spot and appeared to feel under pressure to make a decision. And, as with those past arbiters of Twitter policy, the behind-the-scenes action seemed a little messy.
Musk's work as a moderator has undeniably drawn more attention to the platform he is trying to reinvigorate. So did his participation in the Twitter Files, which he insinuated in tweets might provide evidence, somehow, of a breach of the US Constitution's First Amendment. "Transparency is the key to trust," Musk wrote last night. It is unclear whether he will apply the same rule to his own stewardship of Twitter. https://www.wired.com/story/the-twitter-files-revealed-one-thing-elon-musk-is-trapped/