October 27, 2022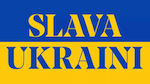 If you have a friend, family member, or neighbor who would like to subscribe to this FREE weekly newsletter they should simply email jellison@san.rr.com with "subscribe" as the subject.
THE WEEK'S BEST QUOTES. . .
If we're asking young people to fight and die for this country, I have to be willing to give up my career for the same cause. I'm surrounded by cowards." — Rep. Adam Kinzinger (R-IL).
https://thehill.com/homenews/campaign/3699567-kinzinger-campaigns-for-mcmullin-in-utah-im-surrounded-by-cowards-in-congress/
Well, many of them have said they would never run if I run. So, we'll see whether or not that turns out to be true. I think it'd be very disloyal if they did, but that's okay too. And the polls have me leading by 40, 50 points. — Donald Trump warning members of his former administration in a Fox News Radio interview that it would be very disloyal for any of them to run against him in 2024.
https://radio.foxnews.com/fox-news-talk/brian-kilmeade/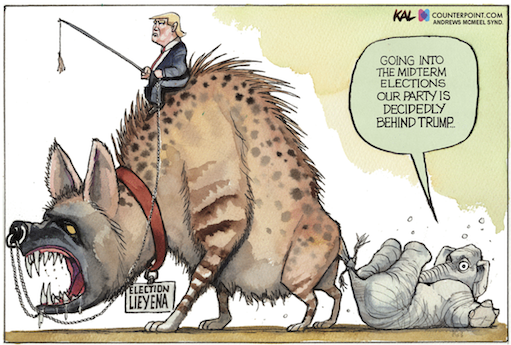 "I realize now, two years later, all of the January 6 insurrection, leads me to the conclusion that he's not just the wrong man for the job, but he's dangerous, and he is a threat to democracy, and he's a threat to the presidency, because he doesn't understand the core obligations that come with that office." — Bob Woodward, talking about Donald Trump.
https://www.cbsnews.com/news/bob-woodward-on-donald-trump-he-is-a-threat-to-democracy/
"I think that the party has either got to come back from where we are right now, which is a very dangerous and toxic place, or the party will splinter, and there will be a new Conservative Party that rises. And if Donald Trump is the nominee of the Republican Party, the party will shatter and there will be a conservative party that rises in its place." — Rep. Liz a Cheney (R-WY) predicting the rise of a "new Conservative Party" in 2024.
https://www.nbcnews.com/meet-the-press/video/full-cheney-if-donald-trump-is-the-nominee-of-the-republican-party-the-party-will-shatter-151311941591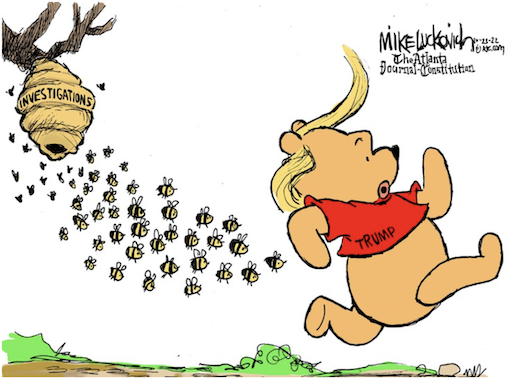 "I ran twice. I won twice. I did much better the second time than I did before. And now in order to make our country successful, safe and glorious again, I will probably have to do it again." — Donald Trump.
https://thehill.com/homenews/3699923-trump-on-2024-run-i-will-probably-have-to-do-it-again/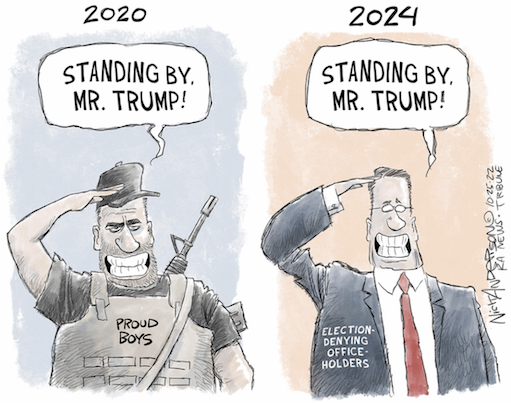 "Unlike after 2000, there is little chance now of both parties agreeing on major reforms — or on much of anything. The American democratic system — which relies entirely on the competency and tirelessness of thousands of local election officials — is facing a test it may not pass." — Boston Globe https://apps.bostonglobe.com/nation/politics/2022/10
/
democracy-under-siege/after-2020-pushing-elections-to-brink/
"If you want to get across the line, you've got to go stronger on that one thing. That was the one thing, a lot of complaints about it."  — Donald Trump taking Blake Masters (R) to task after the Arizona Republican Senate nominee said in a debate this month that he hadn't seen evidence of election fraud in Arizona.
https://www.cnn.com/2022/10/25/politics/blake-masters-donald-trump-arizona-voter-intimidation/index.html
VIDEOS
Sen. Raphael Warnock (D-GA) has launched two new hard-hitting TV ads going after Republican challenger Herschel Walker over allegations that he paid for an ex-girlfriend's abortion and threatened his ex-wife. Hypocrite addresses allegations that he paid for an abortion for a former partner in 2009
.
Another Lie focuses on claims that the former University of Georgia football star threatened to kill his ex-wife,

Donald Trump announcing at a Texas rally that he is going to "sue" the Pulitzer organization within two weeks to snatch away Pulitzer Prizes from The Washington Post and New York Times for their coverage of Russian interference in the 2016 presidential election. https://twitter.com/Acyn/status/1583987238756839426

Rep. Lauren Boebert (R-CO) called her unintentional reference to Joe Biden as "President Biden" a "Freudian slip," apparently not knowing the expression is used to explain a subconscious desire. https://twitter.com/patriottakes/status/1583549435451420673

Joe Biden's Comedy Sketch for the Correspondents' Dinner https://www.youtube.com/watch?v=nchajGrGdsE

"I know we're all focused on the 2022 midterm elections, and they are incredibly important, but we also have to look ahead because, you know what, our opponents certainly are. Right-wing extremists already have a plan to literally steal the next presidential election, and they're not making a secret of it." — Hillary Clinton, in a speech to Democratic activists. https://www.mediaite.com/politics/hillary-clinton-claims-right-wing-extremists-already-have-a-plan-to-literally-steal-the-next-presidential-election/

Kari Lake ad leaves out important information: A seemingly conscientious and decent owner of a small business is not merely a local business owner concerned with inflation; he is a homophobic and Islamophobic pastor. In a 2014 sermon on homosexuality, Erickson proclaimed that "fifty percent of the homosexual LGBT-Now-Q community, 50 percent have AIDS. One in twenty are child molesters, on the sex offender registry. The average lifespan for an average person in our world is 75. Those in the LGBT community, most of them don't make it to 39. https://www.youtube.com/watch?v=nhYuJLJ2Vrs

"Abortion politics is a total fixation of Democratic donors. It's the main thing they care about. Why is that, by the way? It's a religion. It's a child sacrifice cult." — Tucker Carlson called the Democratic Party a "child sacrifice cult" in a rant about abortion on his Fox News show. https://www.mediamatters.org/fox-news/tucker-carlson-calls-democratic-party-child-sacrifice-cult
LITIGATION TRACKER
Pending Criminal and Civil Cases Against Donald Trump
. 
https://www.justsecurity.org/75032/litigation-tracker-pending-criminal-and-civil-cases-against-donald-trump/
---
IN THIS ISSUE
IN THE NEWS
OPINION
Andy Borowitz: Americans Seething with Envy of U.K. After Malignant Narcissist Opts Not to Run Again
Americans were seething with envy after the U.K.'s most prominent malignant narcissist decided not to run for that nation's highest office again, interviews with U.S. citizens have revealed.

From coast to coast, Americans expressed bitter jealousy of the British for having an incompetent former leader who, though maniacally self-absorbed and attention-craving, nevertheless possessed enough realism to depart the public stage after only twenty-four hours of hogging headlines.

Carol Foyler, who lives in Akron, Ohio, was openly covetous of the U.K.'s malignant narcissist. "People in Britain are suffering right now because the government just wrecked their economy," she said. "But at least they have a malignant narcissist who knows when it's time to go away."

"When I read that the U.K's malignant narcissist decided not to run again, I got really mad," Harland Dorrinson, a resident of San Jose, California, said. "Why do they get a malignant narcissist like that?"

"People say that the only reason he decided not to run again was because he knew he was going to lose," Tracy Klugian, who lives in Milwaukee, said. "But he's not going around the country claiming he's been persecuted. He'll probably fly back to the Dominican Republic, lie on the beach, and get wasted. If you have to have a malignant narcissist, that's the kind you want."
https://www.newyorker.com/humor/borowitz-report/
Voter beware: Divided government will be an unholy mess
With election day two weeks away, Republican prospects of taking control of the House of Representatives, already strong, appear to have solidified. Barring the unexpected, President Biden's next two years will be shaped by challenges from a House led by some of his most zealous opponents

That isn't unusual; every president for the last four decades has contended with divided government. Sometimes, that has arguably been a good thing — a constructive check on executive power. Not now.

The House won't merely be held by Republicans. It will be led by Republicans loyal to former President Trump, many of whom refuse to accept Biden's legitimacy as president. https://www.latimes.com/politics/story/2022-10-23/voter-beware-divided-government-will-be-an-unholy-mess
Republicans who question U.S. aid to Ukraine may soon have the power to end it
For months, Western diplomats and foreign policy experts have worried that Europe's support for Ukraine might falter as winter arrives and fuel shortages leave people freezing in their homes.

But as Republicans' polling numbers improve ahead of next month's midterm elections, even the United States' continued assistance for the embattled Ukrainians is suddenly in doubt. https://www.latimes.com/politics/story/2022-10-23/republicans-ukraine-aid-mccarthy-midterms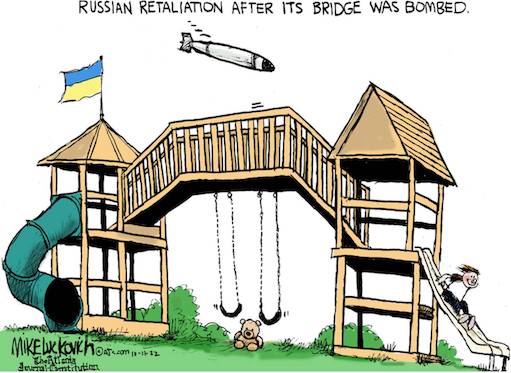 Cheney slams 'pro-Putin' McCarthy over Ukraine funding threat
Rep. Liz Cheney (R-WY) branded Kevin McCarthy (R-CA) the leader of the pro-Putin wing of the GOP after the House minority leader suggested cutting U.S. funding of Ukraine's war effort, Politico reports.

Said Cheney: The idea that the party is now no longer going to support the Ukrainian people. For somebody who has the picture of Ronald Reagan on his wall in his office in the Capitol, the notion that now Kevin McCarthy is going to make himself the leader of the pro-Putin wing of my party is just a stunning thing.

She added: It's dangerous. He knows better. But the fact that he's willing to go down the path of suggesting that America will no longer stand for freedom, I think tells you he's willing to sacrifice everything for his own political gain. https://www.politico.com/news/2022/10/23/cheney-mccarthy-ukraine-funding-00063052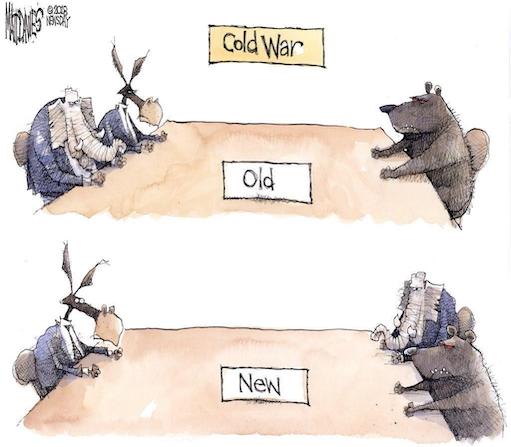 Fears Over Fate of Democracy Leave Many Voters Frustrated and Resigned
Seventy-one percent of all voters believe that democracy is at risk, according to a recent New York Times/Siena College poll, but only 7 percent identified that as the most important problem facing the country. Americans face more immediate concerns: the worst inflation in 40 years, the loss of federal abortion rights after 50 years and a perception that crime is surging, if not in their communities then in cities nearby.

But another factor is dampening people's motivation to save America's representative system of government: Some have already lost faith in its ability to represent them. https://www.nytimes.com/2022/10/23/us/politics/voting-democracy-wisconsin-senate.html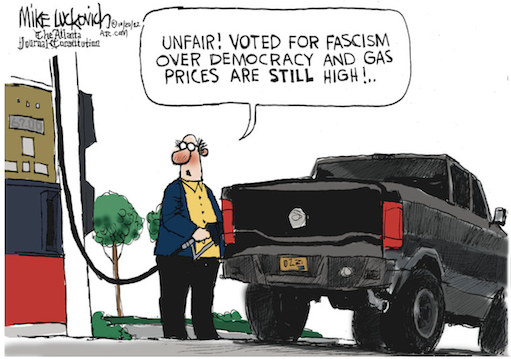 Two-thirds of Republicans still don't believe Biden was elected legitimately
A new NBC News poll shows just 22% of registered Republican voters believe in the legitimacy of Biden's election, with 65% viewing his election illegitimate.

That makes Republicans an outlier — overall, 60% of registered voters believe Biden's election was legitimate and 33% do not. https://www.nbcnews.com/meet-the-press/meetthepressblog/two-thirds-republicans-still-dont-believe-biden-was-elected-legitimate-rcna53880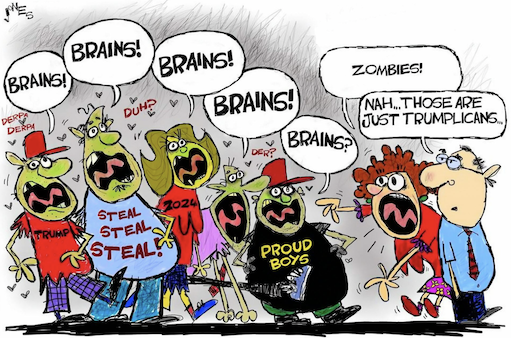 Republicans Denounce Inflation, but Few Economists Expect Their Plans to Help
While Republicans insist they will be better stewards of the economy, few economists on either end of the ideological spectrum expect the party's proposals to meaningfully reduce inflation in the short term. Instead, many say some of what Republicans are proposing — including tax cuts for high earners and businesses — could actually make price pressures worse by pumping more money into the economy. https://www.nytimes.com/2022/10/26/us/politics/midterms-gop-republican-inflation-plans.html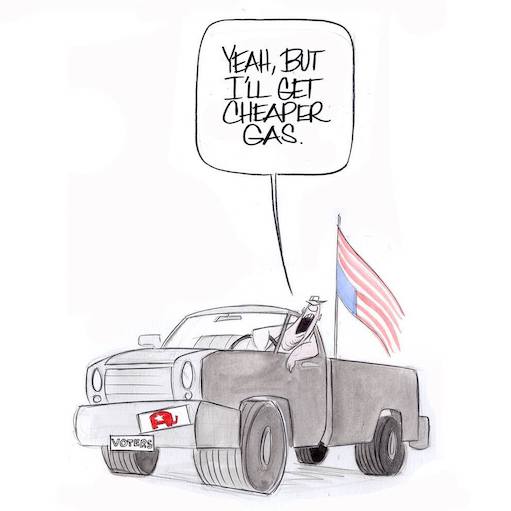 The non-Trump 2024 field starts to make their moves
Republicans with an eye on the presidency are sending not-so-subtle signals about their plans for the 2024 cycle — and they're not all waiting for Donald Trump to make up his mind. https://www.politico.com/news/2022/10/25/2024-gop-presidential-election-00063373
Earth's on Track to Warm Above 2C Despite Climate Actio

n
Government plans to cut greenhouse gas emissions aren't enough to avoid catastrophic global warming, with the planet on track to heat up between 2.1 and 2.9 degrees Celsius by the end of the century compared to pre-industrial times, Bloomberg reports.

Despite some progress in the last year, governments need to do more by 2030 to ensure that the global temperature increase is below 2C and ideally closer to 1.5C — the goal set in the Paris Agreement reached in 2015. https://www.bloomberg.com/news/articles/2022-10-26/global-warming-to-hit-catastrophic-2c-even-if-governments-meet-climate-targets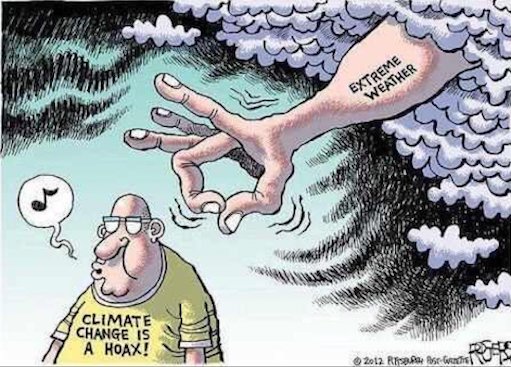 Two in five U.S. voters worry about intimidation at polls - Reuters/Ipsos
Officials in Arizona, a key battleground, have already asked the federal government to probe a case of possible voter intimidation, after people casting ballots were conspicuously filmed and followed. An official complaint noted that the self-appointed monitors called the voters mules, a reference to a conspiracy theory popularized by supporters of former President Donald Trump's false claim that his 2020 defeat was the result of widespread fraud. https://www.reuters.com/world/us/exclusive-two-five-us-voters-worry-about-intimidation-polls-reutersipsos-2022-10-26/
Trump Plans to Challenge the 2022 Elections — Starting in Philly
In recent months, Trump has convened a series of in-person meetings and conference calls to discuss laying the groundwork to challenge the 2022 midterm election results, four people familiar with the conversations tell Rolling Stone. In these conversations, pro-Trump groups, attorneys, Republican Party activists, and MAGA diehards often discuss the type of scorched-earth legal tactics they could deploy.

And they've gamed out scenarios for how to aggressively challenge elections, particularly ones in which a winner is not declared on Election Night. If there's any hint of doubt about the winners, the teams plan to wage aggressive court campaigns and launch a media blitz. Trump himself set the blueprint for this on Election Night 2020, when — with the race far from decided — he went on national television to declare: "Frankly, we did win this election." https://electionlawblog.org/?p=132576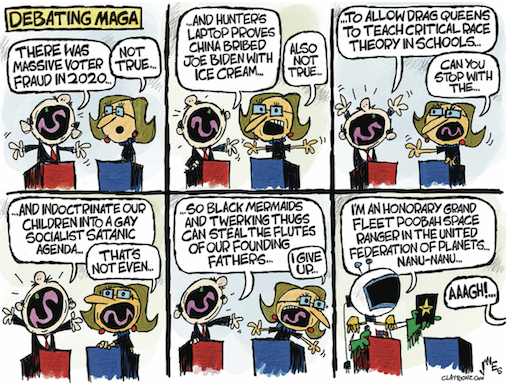 Texas Woman Nearly Loses Her Life After Doctors Can't Legally Perform an Abortion: 'Their Hands Were Tied'
Another heartbreaking story of a Texas woman forced to develop life-threatening sepsis before doctors could legally terminate her failed pregnancy. The brutal yet entirely predictable result of abortion bans.
VIDEO
https://people.com/health/texas-woman-nearly-loses-her-life-after-doctors-cannot-legally-perform-abortion/
Where Democrats Can Find Some Good News
If Democrats are looking for some good news, our David Siders reports this morning that they can find it way up north. Alaska's independents seem poised to swing dramatically toward the Democrats, and that could be an ominous sign for Republicans throughout the nation — if not in 2022, then beyond.
https://www.politico.com/newsletters/playbook/2022/10/21/where-democrats-can-find-some-good-news-00062888
For Trump's Backers in Congress, 'Devil Terms' Help Rally Voters
Republican representatives have ratcheted up such rhetoric since former President Donald Trump took office, the analysis found. In the year and a half after the Jan. 6 Capitol riot, Republicans on average used divisive words and phrases more than twice as often as Democrats in tweets, and six times as often in emails to constituents.
At the forefront of this polarization are Republicans who voted to reject the Electoral College results that cemented Mr. Trump's defeat last year. A recent Times investigation revealed how those lawmakers helped engrave the myth of a stolen election in party orthodoxy. Now, a Times analysis shows that the language of the 139 objecting members is markedly more hostile than that of other Republicans and Democrats. In their telling, those who oppose them not only are wrong about certain policies but also hate their country.
https://www.nytimes.com/2022/10/22/us/politics/republican-election-objectors-rhetoric.html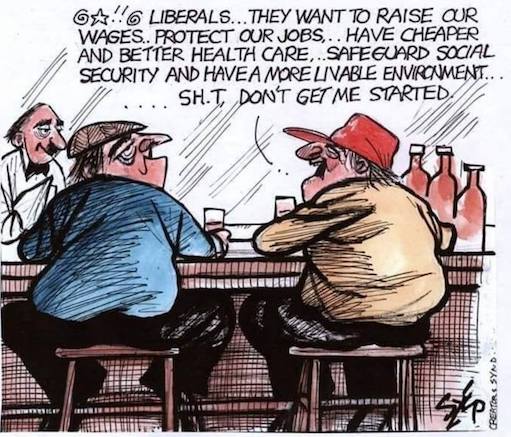 Virginia directs 60,000 voters to wrong polling place for midterms
State elections officials directed more than 30,000 Northern Virginia voters to the wrong polling place in mailers sent ahead of the Nov. 8 midterm elections, an error they acknowledged Friday and blamed on the private printing company that produced the notices
.
Those mistakes follow even more error-riddled effort in Southwest Virginia, where an additional 30,000 voters were affected.
https://www.washingtonpost.com/dc-md-va/2022/10/21/youngkin-virginia-midterms-election/
GOP campaigns against the IRS, vowing to slash its funding
Fortified with a new funding stream, the IRS is making plans to clear a massive backlog of unprocessed tax returns, upgrade technology that is decades out of date and, yes, hire more auditors.
But, as GOP candidates across the country are making clear, the battle over IRS funding has only just begun. They are making attacks on a larger IRS a central part of their midterm election pitch to voters, warning that the Democratic legislation will bankroll an army of auditors that will harass middle-class taxpayers rather than help them.
https://apnews.com/article/2022-midterm-elections-congress-business-government-and-politics-0f645387cac1ebbe1551f95524cf3ce1
Biden says it's his 'intention' to run again in 2024
President Biden said Friday that while he has not made a formal decision about running for reelection in 2024, it is his intention to do so, CNN reports.
Said Biden: The reason I'm not making a judgment about formally running or not running, once I make that judgment, a whole series of regulations kick in and I have to be – I treat myself as a candidate from that moment on. I have not made that formal decision, but it's my intention – my intention to run again. And we have time to make that decision.
https://www.cnn.com/2022/10/21/politics/biden-2024-intention-reelection/index.html
Judge: Trump signed court document that knowingly included false voter fraud stats
Former President Donald Trump signed legal documents describing evidence of election fraud that he knew were false, a federal judge indicated on Wednesday.

Trump and his attorneys alleged in a Dec. 4 filing in Georgia state court that Fulton County had improperly counted more than 10,000 votes of dead people, felons and unregistered voters. They then moved that proceeding to federal court and discussed whether to use the same statistics in that filing. In private correspondence, Trump's lawyers noted that the then-president had resisted signing documents containing specific numbers. On Dec. 31, Eastman emailed other Trump lawyers that the numbers filed in state court were not accurate.

President Trump, however, signed a verification swearing under oath that the incorporated, inaccurate numbers 'are true and correct' or 'believed to be true and correct' to the best of his knowledge and belief, added Carter, an appointee of President Bill Clinton. The emails show that President Trump knew that the specific numbers of voter fraud were wrong but continued to tout those numbers, both in court and to the public. The Court finds that these emails are sufficiently related to and in furtherance of a conspiracy to defraud the United States. https://www.politico.com/news/2022/10/19/judge-trump-signed-court-document-that-knowingly-included-false-voter-fraud-stats-00062577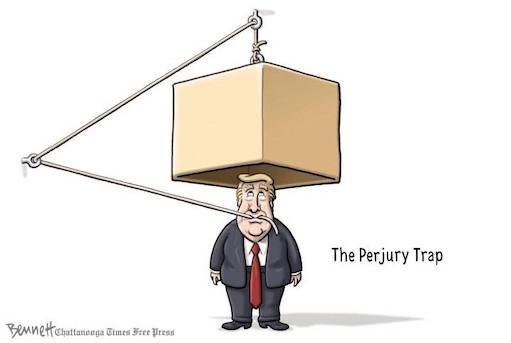 Walker Says His Mental Illness Is Healed. Experts Say It's Not So Simple
In his 2008 memoir, Breaking Free, Herschel Walker revealed that he had been diagnosed with dissociative identity disorder, formerly known as multiple personality disorder. He described his 12 'alters' — distinct identities that helped him cope with the trauma of being bullied as a child. He wrote of rage and 'out-of-control behavior'; he played Russian roulette with a loaded gun.
Now, as he tries to steady a campaign that could determine control of the Senate, Mr. Walker often speaks of these events in religious, not medical, terms. He either denies the accusations or says he does not remember what happened. Still, he casts himself as a redemption story, saying he is a Christian 'saved by grace.'
But experts say Mr. Walker's assertion that he has 'overcome' the disorder is simplistic at best: Like other mental illnesses, dissociative identity disorder cannot be cured in the classic sense. Psychiatrists say that while patients can learn to manage this disorder — and even live symptom-free for extended periods — the symptoms can recur, often triggered by stress.
https://www.nytimes.com/2022/10/20/us/politics/herschel-walker-mental-illness.html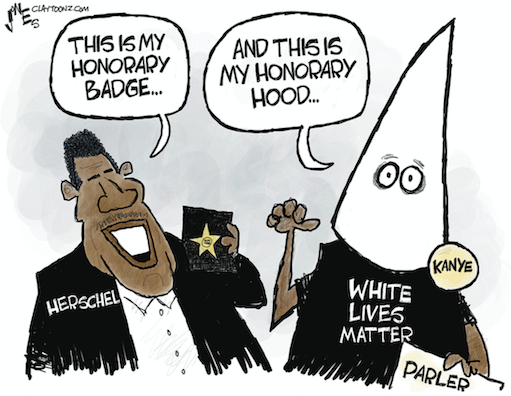 Trump Claims He Owns White House Pardon and Immigration Policy Records
Former President Donald Trump is claiming that nine documents seized by the FBI. from his Florida residence are his personal property — but the Justice Department says they are official records that should be deposited with the National Archives.
The materials from the initial tranche that Mr. Trump maintains belong to him include six packages submitted to him when he was president supporting requests that he grant clemency to pardon-seekers; two documents related to his administration's immigration policies; and an email addressed to him from a person at a military academy, it said.
https://www.nytimes.com/2022/10/20/us/trump-documents-dispute.html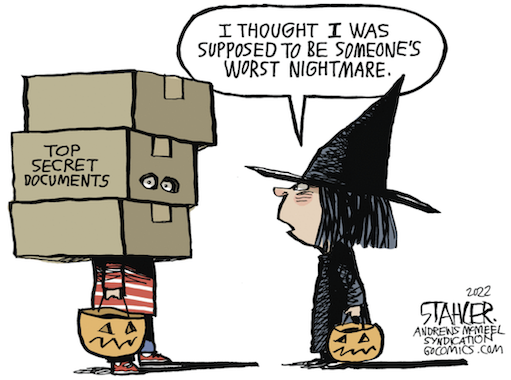 THE DAILY GRILL
I think people are gonna be sitting in a recession and they're not going to write a blank check to Ukraine. They just won't do it. … It's not a free blank check.  — House GOP leader Kevin McCarthy warning that Republicans will not write a blank check for Ukraine if they win back the House majority, reflecting his party's growing skepticism about financial support for Kyiv as it battles Russia's invasion.
https://www.washingtonpost.com/politics/mccarthy-no-blank-check-for-ukraine-if-gop-wins-majority/2022/10/18/36f01870-4f21-11ed-ada8-04e6e6bf8b19_story.html
VERSUS
We will continue to work with Congress and continue to monitor those conversations on these efforts and support Ukraine as long as it takes, she said. We are going to keep that promise that we're making to the brave Ukrainians who are fighting every day, to fight for their freedom and their democracy. — White House press secretary Karine Jean-Pierre  when asked about McCarthy's comments.
https://www.washingtonpost.com/politics/mccarthy-no-blank-check-for-ukraine-if-gop-wins-majority/2022/10/18/36f01870-4f21-11ed-ada8-04e6e6bf8b19_story.html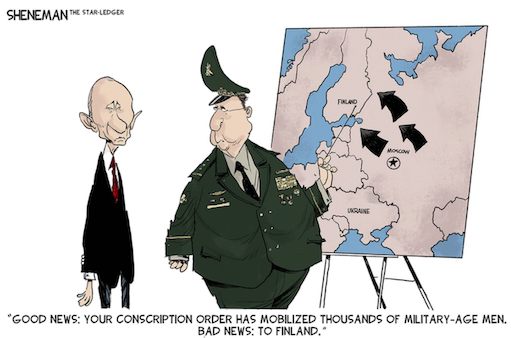 Jason Furman and Rohit Kumar: Don't Raise the Debt Limit—Repeal It
Over the past eight years, high-stakes negotiations in Congress over the federal debt limit have repeatedly brought Washington to the verge of default. We were on opposite sides of these debates, as senior policy advisers to President Obama and Senate Republican Leader Mitch McConnell, and we continue to disagree about taxes and the proper size of government. Yet we both believe that the statutory debt limit has outlived its usefulness as a mechanism for restraining the size of the national debt. Or, put more precisely, we think that whatever residual value the debt limit may have is far outweighed by the risk that a potential US default poses to the global economic order.
Over the past several decades, however, lawmakers have made an increasingly regular practice of using the debt limit as leverage, flirting with default as a way to get concessions from the other side.
While many countries have limits on the policies that drive debts and deficits, none of them have a history of using the threat of default as a negotiating tool once spending and taxing decisions have been made. Denmark is the only other country with a debt limit on the books, but it is set so high as to be irrelevant.
To meet the obligations set out by Congress, the United States will have to raise the debt limit by about $3 trillion over the next four years—and another projected $1 trillion, give or take, each year thereafter. At this pace, the risk is high that negotiations to raise the debt ceiling may fail, with unimaginably severe consequences.
For now, the right move is to eliminate the debt limit permanently. That would let the Treasury focus on the most efficient and effective ways to manage the federal government's cash flow, giving future presidents, both Democratic and Republican, a freer hand. No matter which party holds the White House, all Americans would benefit from taking the threat of a US default off the table.
https://www.piie.com/commentary/op-eds/dont-raise-debt-limit-repeal-it
Lisa Lerer: Trumpism is embedded in the DNA of the party
For years, pundits and political strategists have speculated about Donald Trump's hold on the Republican Party. It is an essential question for the party and, as a result, the country: Could there be Trumpism without Trump? And what, exactly, would that look like?

Two weeks before the first midterm elections since Trump left office, the answer to the first question seems clear. Trumpism is embedded in the DNA of the party. Most of those who refused to pledge fealty to the former president lost their primaries or retired to avoid defeat. With only a handful of exceptions, the Republicans running for office are strongly in Trump's camp, embracing some version of his denials of his 2020 election loss. https://messaging-custom-newsletters.nytimes.com/template/oakv2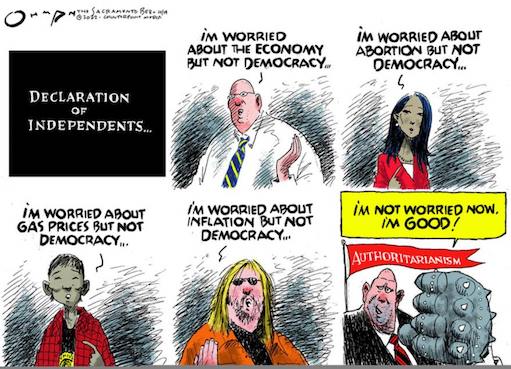 Nate Cohn: If These Poll Results Keep Up, Expect Anything on Election Night
Republican opportunities are very real. There are alarming polls for House Democrats in places like Rhode Island's Second District and Oregon's Sixth. Mr. Biden won both by double digits, but now Republicans seem to be competitive or ahead. This kind of warning sign rarely happens in isolation. In fact, there's additional evidence for Democratic softness in the polling in New York, Washington and Oregon, where Democrats usually still plainly lead but by low-double-digit or even single-digit margins that are consistent with their vulnerability in districts like the blue (but-not-quite-so-blue) Oregon 6.
In other words, this range of a two- or three-point Republican environment is potentially consistent with anything from a victory for Democrats in the Senate to something that starts to feel a lot like a Republican rout.
https://www.nytimes.com/2022/10/25/upshot/polling-midterm-elections-analysis.html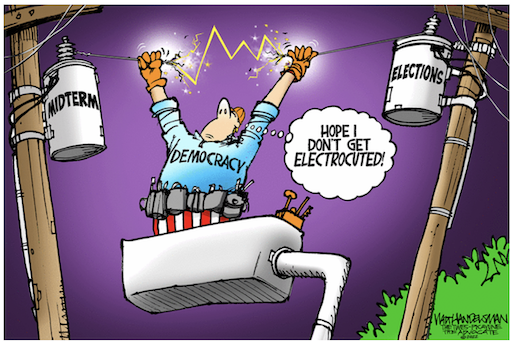 Max Boot: The midterms are a referendum on democracy in America and Ukraine
Polls suggest that the economy and crime are among the most important issues for voters in the midterms — and that, as a result, Republicans are surging in the home stretch. I think a lot of voters are missing the point. These elections are actually a referendum on whether you favor the continuation of democracy in America — and Ukraine.
Those issues are more closely linked than most people realize, because most of the same MAGA candidates who support Donald Trump's strongman rule at home are either indifferent or hostile to the fate of democracy abroad.
https://www.washingtonpost.com/opinions/2022/10/24/election-deniers-ukraine-war-assistance/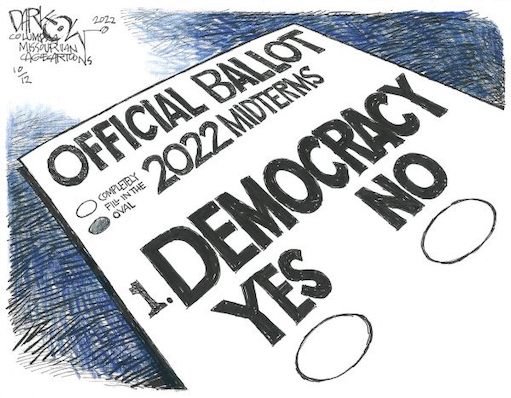 Molly Ball: The Fight for Latino Voters in Nevada Is the Future of American Politics
The Nevada election this year is emblematic of the dynamics at play across the country in 2022, with a Democratic candidate desperately pleading for another chance, a Republican opponent pandering to the party's hard-right base, and a polarized electorate caught in the middle. It has the potential to do more than determine which party holds the majority in the Senate.
It's a signpost to the future of American politics: a crucial test of whether Democrats can hold onto, or Republicans can peel off, the voting bloc that could determine future elections for a generation or more.
https://time.com/6223787/nevada-senate-race-adam-laxalt-catherine-cortez-masto/
Peter Slevin: The G.O.P.'s Big-City Scare Tactics
GOP candidates are repeating an old Republican gambit: when in doubt, scare people, particularly white people. At the heart of Richard Nixon's Southern Strategy was his effort to brand himself as the "law and order" candidate, a title that Trump later adopted for himself. Alongside images of urban riots and protests against the Vietnam War, Nixon declared, in the voice-over to a 1968 campaign ad, that freedom from violence is "the first civil right of every American."
Twenty years later, George H. W. Bush accused Michael Dukakis of being soft on crime, spotlighting the case of Willie Horton, a Black inmate who raped a white woman and stabbed her boyfriend while on furlough. The Bush campaign strategist Lee Atwater said that he would "strip the bark off the little bastard"—meaning Dukakis—and "make Willie Horton his running mate." Three years later, as Atwater was dying of cancer, at thirty-nine, he apologized to Dukakis for the "naked cruelty" of his remark.
https://www.newyorker.com/news/daily-comment/the-gops-big-city-scare-tactics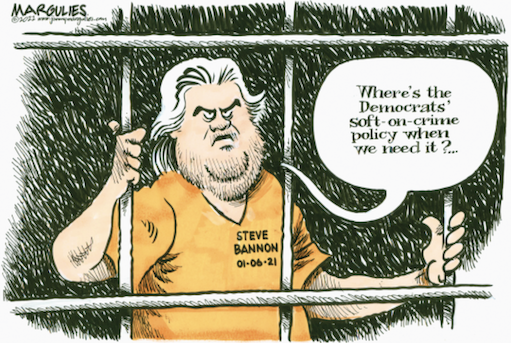 Philip Bump: The effort to break America's elections
The GOP's long acceptance of false claims about voter fraud — an acceptance rooted in part on blocking expansions of voting access to Democratic-voting constituencies — tilled the soil for Donald Trump's enthusiastic, multiyear effort to shred confidence in American elections. Republicans in particular, but not exclusively, now have little confidence in elections and, relatedly, in democracy itself, thanks in part to constant misinformation about election security.
But there's an unrecognized aspect of the effort. The system tolerated claims of widespread fraud for years in part because the effects were limited in scope or abstract. America's elections are a mishmash of local administrators and tools, varying state laws and differing political outcomes. It's imperfect both in general and at the local level, but it is distributed in a way that people could retain confidence in their own elections even if they were skeptical of them broadly — or, say, in heavily Black cities like Philadelphia, far from where they lived.
In the Trump era, doubt rooted in false claims of fraud has infected those local systems. By design. A rickety process dependent on old bureaucracy and volunteers has come under attack from both the outside and the inside, both nationally and at the county level. As the midterm elections loom, we see increasing reports of an effort to overwhelm elections systems and break confidence in their reported results with an obvious desired outcome: Seizing power whatever those results say. https://www.washingtonpost.com/politics/2022/10/24/trump-false-claims-elections-kari-lake/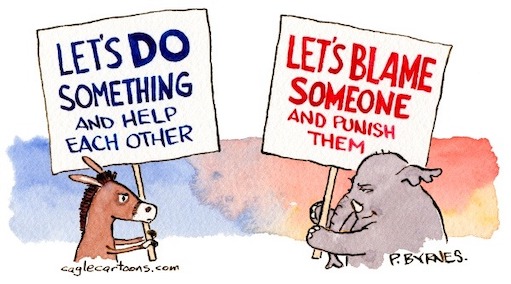 Jackie Calmes: Florida's governor proves cruelty is a GOP trait
Florida's governor has been dubbed Donald Trump with brains so often by other Republicans, and the journalists who quote them, that he might as well be identified as Gov. Ron DeSantis (R-Brains). But what about a heart?

Well, no need for DeSantis to turn Tin Man and go looking for one. As he seeks reelection on Nov. 8, en route perhaps to a presidential run, it happens that a heart isn't required in the Republican Party. Indeed, it's discouraged. The party's aggrieved voters are pining for authoritarian strongman types (aspirants don't have to be men, as Arizona gubernatorial candidate Kari Lake proves), Trumpians who will tromp on whatever marginalized group they fear to ascend the political ladder.

Fresh off his national notoriety for rounding up four dozen mostly Venezuelan migrants — in Texas! — and flying them to Martha's Vineyard on false promises of jobs, DeSantis made national news again this week for another cruel political stunt.

The Tampa Bay Times and Miami Herald released video clips from local police officers' body cameras that captured the arrests in August of nearly 20 Floridians for illegal voting. All were former felons who thought they'd been cleared to vote and had voter-registration cards issued by the state to prove it.

The scenes are heartbreaking — those arrested are blindsided at their homes, stricken, confused. Yet that cruelty is the point for DeSantis and his ilk. They want to prove themselves enforcers against the right's perceived threats, politicians who will do anything and everything to own the libs.

DeSantis has always loved embarrassing and humiliating people, a former teammate on Yale's baseball team told the New Yorker.

And now that predilection has made him the man who's deemed Trump's leading potential rival for Republicans' 2024 presidential nomination. Trump likes to boast that he made DeSantis, by endorsing him for governor in 2018. He did his work too well. https://www.latimes.com/opinion/story/2022-10-21/ron-desantis-felon-voter-fraud-florida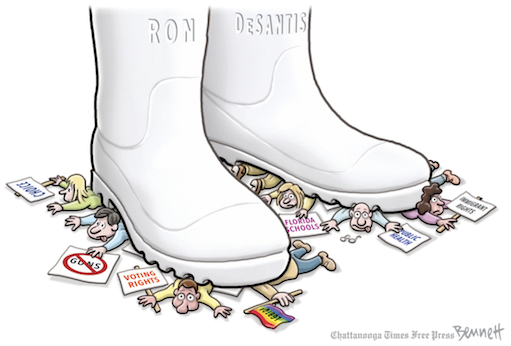 Alexandra Petri: Vote GOP! We'll fix the economy by making the rest of life worse, too!
Voters! We are thrilled to see that so many of you are leaning R this fall! And we hear it's because of … the economy? Wild!

To our knowledge, we haven't been saying anything about the economy or offering any kind of exciting plan to fix it! As far as I can see, we've just been calling Joe Biden a socialist, fear-mongering about the existence of trans people and suggesting that people who want us to denounce antisemitism are Like 1984, But Worse!

Has the economy gotten worse under Joe Biden? Yes. Will it get worse if you return a Republican majority to Congress this fall? Almost certainly also yes! But there will also be so many other things going on that you won't have time to worry about it.

Consider: More than 370 Republican candidates for national or statewide office have cast doubt on the 2020 election! So you'll get to worry about the demise of democracy in addition to the decreasing value of your dollar! Not only will you need more dollars to achieve the same outcome, but thanks to gerrymandering and the new spate of state officials disinclined to approve ballots with which they disagree, you will need more votes to achieve the same outcome, too!

In the meantime, look forward to lots more bills preventing you from mentioning that gay people exist, and requiring children to have genital exams to play sports! And maybe we'll even come for gay marriage! Who knows! Anything to keep your mind off the economy! You'll be so busy watching your liberties erode right and left (but mostly right) that you won't even notice the rise of gas prices!

As you hurtle across state lines in an ambulance on the brink of death, your rights decimated, your vote uncounted, your libraries shuttered — I guarantee the last thing you'll be thinking about is the economy! Just like you wanted! Vote Republican today! https://www.washingtonpost.com/opinions/2022/10/21/vote-republican-economy-worse-satire/
Andrew Sullivan: The Tory Present Is The GOP's Futur

e
There is political churn all over the world right now. A once-in-a-century plague, a hot war in Europe, massive public debt, and a huge global spike in inflation, will do that kind of thing. In Italy, a new government is now headed by the one figure, Giorgia Meloni, who was not part of the previous government; in France, President Macron has just used an emergency provision to get his budget past the parliament, and is facing a wave of strikes; and in Britain, of course, a party that won a triumphant, landslide 80-seat majority less than three years ago is now on life support.

But it's the British case that's the most telling for America, it seems to me, because it helps answer the question as to where the Anglo-American right is now going. And the answer, I'm sorry to say, looks like some version of incoherent chaos. https://andrewsullivan.substack.com/p/the-tory-present-is-the-gops-future-bd7
Jennifer Rubin: McCarthy is already revealing the havoc the GOP could wreak with a majority
Republicans have already indicated what they would do if they control one or both houses of Congress after the midterm elections. And it's terrifying.

Of most concern is the resistance from House Minority Leader Kevin McCarthy (R-CA) toward additional military aid to Ukraine. He told Punchbowl News during a recent interview, I think people are gonna be sitting in a recession, and they're not going to write a blank check to Ukraine, he said. They just won't do it. He added, Then there's the things [the Biden administration] is not doing domestically. Not doing the border and people begin to weigh that. Ukraine is important, but at the same time it can't be the only thing they do and it can't be a blank check.

Such a proclamation must be encouraging for Russian dictator Vladimir Putin, whose invasion strategy rests on the assumption that the will of Ukraine's Western allies will weaken, allowing Russian forces to grind the neighboring nation into submission. President Biden has spent nearly a year showing that the West will not bend. Now, with McCarthy's typical recklessness in indulging MAGA isolationists, he is offering hope to Putin that if the Russian leader sticks to his war plan — built on human rights atrocities and Iranian weaponry — he might prevail.

McCarthy's comment will also likely shake European allies who worry about their own economic pain and fear that the United States might leave them dangling. It could also encourage Putin's toadies in European capitals.

During the Cold War, buffoons who made similar Soviet-friendly comments earned the label useful idiots. It seems the Kremlin still counts on such people.

Voters who are willing to vote for Republicans because they won't accomplish anything anyway should consider how deeply the GOP can harm the country, our allies and global democracy. Indeed, they are not even waiting to be elected before wreaking havoc. https://www.washingtonpost.com/opinions/2022/10/19/mccarthy-gop-ukraine-aid-midterms/
Jonah Shepp: Did Saudi Arabia Just Hand the Midterms to the GOP?
Earlier this month, the world's largest oil-producing countries agreed to significant cuts in production as a means of keeping oil prices high as the global economy faces a potential recession in the coming year. The group known as OPEC+, which includes both the OPEC countries and several other petroleum producers — notably Russia — not formally in the global oil cartel, said it would cut production quotas by 2 million barrels per day starting in November. The decision, led by top oil exporter Saudi Arabia along with other Gulf countries, was also seen as a slap in the face to President Joe Biden, whose administration had been frantically lobbying the Saudis and other Gulf allies to maintain or increase output and allow prices to continue to fall.

The OPEC move doesn't mean production totals will fall by 2 million barrels exactly, as many countries were already not meeting their quotas, but it is expected to reduce global daily output by about 2 percent and put upward pressure on already high fuel prices in the U.S., forcing drivers to pay an additional 15 to 30 cents a gallon for gasoline. The decision will also have an impact on Europe, which is already facing high energy costs due to the cutoff of Russian gas exports. The International Energy Agency warned that higher oil prices could be "the tipping point for a global economy already on the brink of recession."  https://nymag.com/intelligencer/2022/10/did-saudi-arabia-just-hand-the-midterms-to-the-gop.html
Barton German: The Impeachment of Joe Biden
Sometime next year, after an interval of performative investigations, Republicans in the House are going to impeach Joe Biden.

This may not be their present plan, but they will work themselves up to it by degrees. The pressure from the MAGA base will build. A triggering event will burst all restraints. Eventually, Republicans will leave themselves little choice.

Gradually, and then suddenly, impeachment will become as much a litmus test for Republican House members as the Big Lie. McCarthy—'my Kevin,' as Trump styles him—will not hold back that tide. In the end, he will not even try. https://www.theatlantic.com/ideas/archive/2022/10/republicans-investigate-possible-impeachment-joe-biden/671859/
Jonathan Bernstein: Democrats Govern, Republicans Bulldoze. Just Look at Ukraine
To be sure, House and Senate Democrats as a group are quite liberal. Even the most moderate among them are best thought of as moderate liberals; twenty years ago, and even ten years ago, there were more of those moderates, and they were closer to being moderate conservatives. The same is true on the Republican side. The gap between the least conservative Republicans and the least liberal Democrats has only continued to grow.

But the power of ideological outliers is very different between the parties. Ukraine is an excellent example. Mainstream liberal Democrats, as we've seen this week, are not afraid of disagreements with the House Progressive Caucus. Indeed, many of them appear to delight in contrasting themselves with those who are more liberal.

Mainstream Republicans, however, are terrified of any significant criticism from those who call themselves extreme conservatives — which allows those radicals to bully the rest of the party. https://www.bloomberg.com/opinion/articles/2022-10-26/ukraine-shows-divide-in-how-democrats-and-republicans-disagree
Bess Levin: Get Ready For Elon Musk To Turn Twitter Into A Right-Wing Cesspool That Could Hand Trump 2024
Though Trump was quite famously banned from Twitter after inciting a violent insurrection that left multiple people dead—and then tweeting that it was justified—Musk has made it clear that he would re-welcome the ex-president to the site. "I do think it was not correct to ban Donald Trump. I think that was a mistake," Musk said in May, promising to reverse the ban if he became the company's owner. For his part, Trump insisted last spring, "I am not going on Twitter, I am going to stay on Truth," referring to his sad Twitter "competitor," Truth Social. But it's important to remember that Trump is a well-known pathological liar, and literally nothing he say can be trusted. Of course he would rejoin Twitter given the opportunity. No one on earth is more obsessed with Twitter than Donald Trump who, when he was supposed to be running the country, spent 97% of his time tweeting. This is a man who once tweeted 200 times in one day. That he would give up the chance to share every thought that comes into his head with a significantly larger audience than he has on Truth Social is a virtual impossibility—particularly if he makes good on his threat to run for president again in 2024. https://www.vanityfair.com/news/2022/10/elon-musk-twitter-deal-donald-trump-right-wing-hate